How AI Will Impact the Sugar Sector. Everything You Need to Know...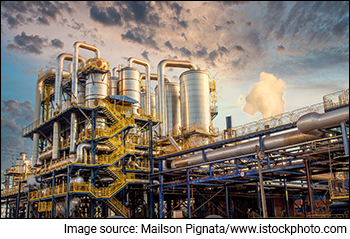 Technology has revolutionised the way we produce goods. Initially, manual processes were replaced by mechanical and later digital, which are currently being replaced by Artificial Intelligence (AI).
'AI' as people like to call it these days, is a buzzword that has taken the world like a storm. Be it ChatGPT, or Bard, AI is changing the way we do things.
All industries are adopting AI to reduce costs and improve productivity. The Indian sugar industry, one of the most significant players in the Indian economy, is also trying to implement AI in its day-to-day activities.
Sugar is one of the most important ingredients in the kitchen, and it's high time the industry adopts AI.
Moreover, with the government's ethanol blending program, only AI can quicken the pace of the entire ethanol production process.
AI can help the Indian sugar industry scale new heights and make the country competitive by reducing costs and improving quality.
Here are some areas where, we at Equitymaster, believe that AI could bring significant growth to the sugar industry.
#1 Increasing the yield of sugarcane
Artificial intelligence (AI) and machine learning can help increase sugarcane yield.
AI can be used to identify the right time to sow the seeds and provide advice to farmers about the right time to plant sugarcanes.
This emerging technology takes into consideration the nature of the soil and climate, which is ideal for a good crop, to predict the estimated crop yield from a piece of agricultural land.
By running various simulations, it gives the ideal time to sow, water, and harvest the crop for a maximised crop yield.
AI can also be used to ensure that the soil receives the right amount of inputs, such as water and fertilisers, for optimised crop output.
It also advices on soil management, how to use and maintain farm equipment, and how to protect the crop from weeds.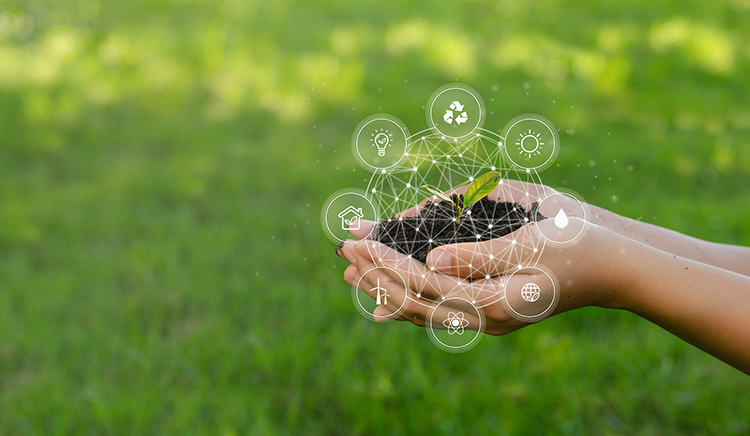 #2 Precision agriculture
Precision agriculture is a farming management AI technique that uses drones to track crop growth, identify problematic areas, assess the health of the crops, and spray water and pesticides evenly.
Several global agro and agrichemical companies are using drones to irrigate crops, sow seeds, and spray pesticides to their crops. It won't be long before all Indian farmers will start using this technique to optimise their produce.
#3 Smart harvesting
With AI, it is easy to predict the right time to harvest a crop.
It uses the data such as climate conditions and crop conditions to predict the accurate time for harvesting sugarcane. This allows farmers to plan their harvest and lessen the risk of crop damage.
AI robots can also be used to harvest a crop at a faster pace and higher volume than humans, which also reduces the cost of harvesting.
Sugarcane harvesting is a labour-intensive task. A delay in harvesting can damage the quality of sugar. Using robots can ensure a timely supply of harvested crops to sugar factories and also maintain the quality of sugar.
#4 Reducing input costs
When processing sugar, AI can be used at every stage, right from extracting the juice from sugarcane to packaging it.
Sugar production is a series of repetitive tasks, right from preparing the cane, to extracting the juice, storage, and molasses and centrifuges.
Automating these repetitive tasks can eliminate manual operations. This will bring down the cost of production.
Moreover, this will also result in lower raw material usage and higher sugar yield.
#5 Improve and maintain uniform quality of sugar
Sugar is a staple in everyone's household, so sugar companies are aware about maintaining uniform quality.
If the production process is automated through AI, the chance of error is minimised, which helps sugar mills maintain the quality of sugar.
#6 AI for the greater good
It's a known fact that sugar production results in carbon dioxide emissions. The production process also utilises a lot of water, resulting in discharging ample wastewater. Sugar factories also use a lot of electricity.
By digitalising the production process, it is easier to collect data on energy usage and carbon emissions. This will help the sugar production companies identify problem areas and act on them accordingly.
#7 Optimisation of the supply chain
The supply chain is the sequence of processes involved to produce and distribute the goods.
A sugar industry's supply chain starts from sourcing sugarcane from the farmlands to producing crystalised sugar and distributing it to retail stores through a logistics network.
Each of these major processes has various sub-processes which have to be streamlined for a seamless process.
AI can be applied to the horizontal and vertical value chains to reduce lead times, increase the coordination between suppliers and manufacturers, and develop an improved logistics network.
AI can also help in managing inventory and forecasting demand to avoid stockout or overstocking situations.
Challenges impeding the adoption of AI in the Indian sugar industry
Although implementing AI in the sugar production process has multiple benefits, several concerns need to be addressed. Here are some challenges that we believe the industry might face with respect to the implementation of AI.
#1 High cost of implementation
The cost of implementing AI in the sugar production process can be very high.
This could be a burden for small and medium-sized enterprises as the high costs don't justify the long-term benefits of adopting AI.
Moreover, not all farmers will implement AI in their farming process. This could make implementation the biggest challenge.
To add to this, the fear of job loss due to automation might lead to high resistance among farmers and sugar-producing companies.
#2 Legacy infrastructure
Almost all sugar processing companies have legacy infrastructure they have been using for decades.
However, many of them are investing in modernising their machinery and debottlenecking to improve efficiency and cut costs.
Also when the government announced the Ethanol Blended Program (EBP), several sugar-producing companies began updating their infrastructure.
This shows that despite having legacy infrastructure, companies are keen on adopting new technologies and might adopt AI too.
The sugar industry can greatly benefit from the government's support and favourable policies with respect to AI adoption. Government can play a crucial role in facilitating infrastructure development, offering financial incentives, and creating a conducive environment for AI implementation through policy initiatives.
Indian sugar companies leading the way with early AI adoption
Now that you know the opportunities and challenges that AI poses to the sugar industry, let's look at Indian sugar companies that are at the forefront of this revolution.
#1 EID Parry
EID Parry is engaged in the production of sugar, nutraceuticals, ethanol, and farm inputs such as biopesticides.
The company believes digitisation will drive long-term competitiveness and has proactively used technology to maximise operational efficiency.
It uses technology in all its processes, starting from sugarcane fields to the very end of its supply chain.
EID Parry has a centralised application that helps identify the sugarcane supply and monitor the growth and supply of canes for sugar production.
It uses AI to leverage crop, meteorological, and ground truthing data and remote sensing satellite imagery to develop a standardised sugarcane harvesting schedule.
Its crop doctor app helps farmers to manage their crops better by predicting pest and disease attacks.
The company also uses AI in its supply chain to optimise transportation routes and inventory levels. This helped the company reduce its transportation costs and improve its inventory turnover.
EID Parry also plans to actively invest in upgrading its technology and stay ahead of its competitors.
#2 Triveni Engineering
Triveni Engineering is an integrated sugar manufacturing company that manufactures multi-grade crystal, refined, and pharmaceutical-grade sugar.
The company also manufactures ethanol and engineering equipment such as high-speed gears and gearboxes and provides water and waste treatment solutions.
Being one of the largest sugar manufacturing companies, it uses technology right from the early production process.
The company has developed an app that helps farmers optimise their sugarcane cultivation practices by collecting weather, soil analysis, and other data.
The company already has a smart digitalised supply chain and plans on continuously improving it through new technologies.
It also plans to focus on AI and the Internet of Things (IoT) to increase efficiency in production and new product development.
#3 Dwarikesh Sugar
Dwarikesh Sugar manufactures sugar and allied products. It also has a strong presence in the production of ethanol and industrial alcohol.
The company also has a bioenergy plant that produces energy to support its sugar manufacturing business.
Dwarikesh Sugars has always stayed one step ahead of others in terms of technological adoption and upgradation.
The entire company is connected through a fully integrated ERP (Enterprise Resource Planning) system, enabling it to plan its raw materials and inventory better.
It is using AI to improve the quality of sugar it manufactures through an AI-powered system that analyses sugar samples to detect impurities. This has helped the company improve and maintain the sugar quality by reducing the incidence of impurities.
Dwarikesh Sugars is planning to use drones and GPS to identify pockets of land where additional sugarcane can be grown to improve the cane recovery rate.
It also plans to use digital technologies to reduce its carbon footprint and conserve natural resources.
#4 Shree Renuka Sugars
Shree Renuka Sugars is engaged in the manufacturing of sugar, ethyl alcohol, and ethanol. It also generates and sells renewable power from bagasse.
The company is using AI to improve efficiency in production. It developed an AI-powered system that analyses real-time data from sugar mills to identify and troubleshoot inefficiencies in the process. This has helped the company improve its sugar production efficiency by 5%.
Shree Renuka Sugars is also investing in emerging technologies such as IoT and machine learning to stay competitive and improve efficiency.
These are just a few examples of how Indian sugar companies are using AI to run their operations. As AI evolves we can expect to see even more innovative applications in the sugar industry.
The future of AI in the Indian sugar industry
India is one of the largest producers, consumers, and exporters of sugar in the world.
Despite this, the Indian sugar industry is battling so many challenges. The yield of sugarcane in India is very low compared to other major exporters. The production cost of sugar is also very high compared to other crops.
Moreover, sugar has a short smashing season, and with a growing population, the demand for sugar is only going to go up. These challenges are hindering India's progress with respect to sugar exports.
However, AI can solve most of these problems one at a time.
With India already leading in sugar production, AI is only going to make the Indian sugar industry more competitive.
Conclusion
The future of AI in the sugar industry looks very bright.
However, AI cannot be the sole solution to all problems the sugar industry is facing. The biggest challenge is adoption and implementation.
We believe that with proper planning, awareness, education, and execution, AI has the power to transform the Indian sugar industry and make it more competitive in the global market.
List of AI Stocks in India
The details of listed AI companies can be found on the NSE and BSE websites.
For a more direct and concise view of this information, you can check outour list of AI stocks.
You can also check out Equitymaster's powerfulIndian stock screenerto filter thebest AI stocks in Indiaand thebest sugar stocks in India.
Also, read our article on the Top 5 Artificial Intelligence Stocks to Add to Your Watchlist.
If you're looking for the top unconventional AI stocks, you can check out Richa Agarwal's video on the same. Richa is the Editor ofHidden Treasure, Equitymaster's smallcap recommendation service.
Disclaimer: This article is for information purposes only. It is not a stock recommendation and should not be treated as such. Learn more about our recommendation services here...
Dec 7, 2023
Here's why sugar stocks saw a sharp decline in recent days.
Oct 27, 2023
The current rally is attributed to NCLT dismissing a petition. But there are several factors that could keep the stock in good stead going forward.
Oct 10, 2023
This green energy stock deserves to be on your watchlist.
Sep 9, 2023
These five sugar stocks could benefit the most if there's a supply crunch. Take a look...
Mar 26, 2023
Over 95% of Nemish Shah's portfolio is concentrated in these five stocks. Check them out.
Mar 9, 2023
Should you trade sugar stocks now? Find out...
Oct 31, 2022
Soanpapdi is the best sweet to gift. I believe the sugar sector is in soanpapdi mode - gift it but don't consume.
Mar 15, 2022
Why are sugar stocks on fire? Here's the answer...
Feb 24, 2022
Ethanol stocks have witnessed a massive upward rally for the last one year. Will the uptrend continue in 2022?
Sep 23, 2021
Alcohol stocks have a unique cycle in the market. If you learn it, you can make a lot of profits.
Oct 31, 2023
India is one of the largest producers, consumers, and exporters of sugar in the world. Despite this, the Indian sugar industry is battling many challenges.
Oct 13, 2023
Dalal Street has recently been obsessed with ethanol stocks and even top investing gurus are taking big bets on the ethanol story.
Oct 3, 2023
India recently flew its first biofuel charged flight. Here's the details of the company behind it.
Apr 11, 2023
Known for picking undervalued stocks from the midcap and smallcap space, Dolly Khanna recently trimmed her stake in this company.
Mar 9, 2023
Sugar stocks shine, with most frontline stocks up 10%. Find out why.
Dec 31, 2022
These five sugar companies have shown consistent growth in the past. Keep an eye on them as the ethanol megatrend comes into play.
Jul 11, 2022
Find out what the future holds for India's top ethanol stocks.
Mar 14, 2022
Sugar sector is trending bullish amid the market correcting and most of the sugar stocks are trading at all-time high.
Feb 9, 2022
Sugar firms are witnessing a sweet rally on ethanol optimism. The momentum is expected to continue throughout 2022.
Sep 22, 2021
Every 5-7 years, sugar stocks become multibaggers only to crash 50-70%. Find out how to profit from this cycle.