What is the Market Wide Position Limit
May 18, 2020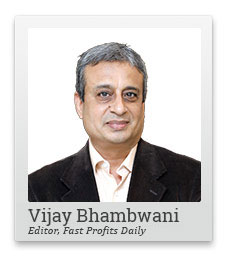 I have received a lot of requests from viewers on social media about this topic. The Market Wide Position Limit or MWPL is a vital number you need to keep track of.
It tells you if you can be confident of a trend in the market and provides clues about what might happen in the coming trading day.
In today's video, I'm responding to your request.for information on the MWPL. I hope you find the knowledge you are looking for.
Let me know your thoughts in the comments.
This is Vijay Bhambwani and I'm recording this video still from my residence and I'm staying indoors and obeying the lock down instructions. I hope you're staying safe and keeping yourself and your family indoors and safe, but at the same time also monitoring the markets and keeping a finger on the pulse of the market.
Today I want to share a valuable aspect of trading in the derivatives market based on all the feed back that I have received, both on YouTube, via email, and I heard from a lot of our viewers on my Twitter account by a direct messages and comments on my Twitter account. Hey, guys, please keep those coming. I love hearing from you.
So a lot of you wanted clarification on an aspect that I post every day Monday to Friday, both on my social media accounts and on the Equitymaster Telegram channel, which has the handle of Equitymaster official. I would urge you to join this telegram channel where in I put up a couple of posts every day. So does everybody else and it's a beautiful way to learn about the markets.
So a lot of people have requested that I share my thoughts on the MWPL market wide position limits, what they mean, how they help your decision making, and how you can basically use this knowledge to earn more profits.
Derivative traders are sheer capitalists. We endeavour or try to earn the highest possible return in the lowest possible or a smallest possible time with the most controlled and the least kind of risk manageable out there. There is no such thing as a zero risk, so we would endeavour to keep the risk as low as possible.
What is the MWPL now? Let me let me take you to a real world example. I heard the Volkswagen factory in Germany had temporarily shut down due to the lock down and it was opened recently, but it shut down again due to lack of demand.
What does it tell you as far as the commercial operations or Volkswagen are concerned? That the company is willing to sell but the buyers have no appetite to buy. This is precisely the conception of the MWPL. Now let me walk you through as to what MWPL really is.
--- Advertisement ---
FREE Event on Equitymaster's New Project

On May 17, we are holding a FREE event to reveal Equitymaster's Great Indian Wealth Project.

At this event, we'll reveal the details of your first stock for a potential Rs 7 crore in long-term wealth.

Seats for this event are filling up fast.

Since there are limited seats, we urge you to register at the earliest.

Click here for free sign-up
------------------------------
You see the paid up capital of a company is the sum total of all the shares that the company has issued. A portion of this shares is called free float. These are shares available for buying and selling in the market every day. These are held by traders or agnostic people who are not really long term investors, nor are they promoters or money lenders who have kind of kept these shares on pledge.
Now this free float tells you how liquid that particular stock is going to be. Now, if the paid up capital of the company is 100 crores, the free float if it is 40% or 40 crores, the MWPL, or the maximum permitted derivatives positions that SEBI or the Securities and Exchange Board of India allows, is 40% of the free float.
Now the free float was 40 crores. The paid up capital was 100 crores and your MWPL will be 40% of 40 crores, which is 16 crores. So put together, all options and futures cannot exceed 16 crores in positions being built up by the traders, all cumulative traders.
Now to a behavioural trader like me, I use numbers to gauge the appetite for a particular stock or lack of appetite for the particular stock. I want to know which stocks have very high market wide position limits. Which means there is a demand. The buyers want to create more and more positions in those counters. And, of course, the sellers too because it's zero sum game for every buyer there's a seller.
Not only do I want to see where the action is concentrated, where the big money is actually kind of polarising around, but if you were to take an average MWPL, the average of all the counters that are available for trade out there, it tells you the overall demand or the risk in the market present on that particular day.
So if it all the markets are rising 3% and the average market wide position limits, remember, average means all across all counters, is to go up 200 basis points or 2% in simple terms, what does it tell you?
It tells you that people, in spite of the fact that the markets went up, demanded or bought more shares, even though in derivatives, which means the probability is, now remember, I'm using the world probability, not certainty, so the probability is the markets might continue to rise on the next trading session as well.
Conversely, if it all the market rallied 5% and the market wide position limits actually fell 2%. It basically tells me, hey, maybe these positions, I'm using the word maybe, maybe these positions were created yesterday. And since the market went up today, these guys preferred to book profits and get out of the positions rather than hold on, which means the rally is probably on weaker legs.
The reverse is applicable in a falling market. If, in a falling market, the average MWPL is going up, it tells me that fresh shots are being created. On the other hand, if the markets were to decline substantially and the MWPL was to go down, that means shorts have got covered, possibly other exceptions to the rule. As always, yes, the market wide position limit invariably tends to fall towards expiry, both weekly and monthly expiry for obvious reasons. Not everybody wants to take their positions and roll them forward to the next derivative cycle, both weekly or monthly.
So do remember that ahead of the weekly derivative expiry, which is every Thursday and ahead of every monthly expiry which is the last Thursday of every month, MWPLL will go down and there will be a substantial rise in MWPL on the first day of the weekly expiry, which is the Friday or the first new derivative day, which is the last Friday of the month, which is the last Thursday would be expiry and the following day, Friday, would be the first trading day of the new derivative cycle. Therein, your market wide position limits are bound to go up because people are now creating fresh positions with a clean new order book.
This, my friends, is a very simple study. But as it is said, simplicity is the essence of beauty. This tells me in numerical terms as to what the risk appetite of traders out there is. The television media may say anything. Newspaper's websites, social media may say anything. It is a guy who is creating position in the market, writing out cheques to the broker and deploying money may or may not be vociferous and talkative about it but definitely acting on his beliefs. He is the guy I want to follow, not the guy who talks without actually acting.
So this is one way of basically gauging the demand and supply for shares and indices in the markets. In my next video, I will get you some more stuff. But before I sign off from this one, let may remind you to click like on this video. In the comments section, do let me know what you think about this video and what else you would want me to record in my next.
Do not forget to share this video with your family and friends and help me spread the knowledge based trading and investment culture. Do take very good care of your trades and investments.
Vijay Bhambwani signing off from this video. See you again soon. Thank you.
Stay safe!
Warm regards,

Vijay L Bhambwani
Editor, Fast Profits Daily
Equitymaster Agora Research Private Limited (Research Analyst)
Recent Articles