Your Best Bet in Volatile Markets
Oct 27, 2021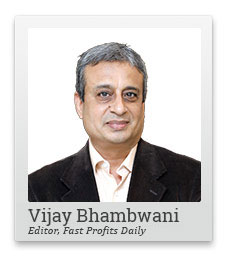 Today I want to touch upon a topic which I have talked about before because I think it's the right time to revisit it.
I've done videos in the past explaining why the Nifty ETF is the best place to park your money and talked about some of the best Nifty ETFs in India.
I stand by that view. In fact, I think during these volatile times, the ideal investment would be one which falls less during downturns and rises strongly during upturns in the market.
Do you agree? Or do you think there are better choices in the market?
Watch the video and let me know your thoughts. I love to hear from you.
Hello friends. This is Vijay Bhambwani here. I hope you're doing great in the markets and the markets are treating you well. You're trading and investments are appreciating well.
In this video, I want to touch upon a topic which I have mentioned before, and I do feel it's time to brush up the same again because the time is right, the market is right, and of course, you've already hand time to observe whether this hypothesis is working well or not.
Alert: Discover the Makings of Potential 'Crorepati' Stocks from Richa Agarwal
Friends, I have recorded videos about why the index, at least India specific, is a far better bet, in terms of volatility and in terms of giving you far lesser stress in appreciating as compared to individual stocks. My first video was on fourth of January 2021 on whether indices are better than stocks, and on first April 2021, I recorded another video which you can kindly scroll down in this playlist. It was titled, If the Markets Falls, I Will Do This... Then again, I recorded another video subsequently given you the names of a couple of good Nifty ETFs.
So I want to brush up about why I think it is time to take exposure if you haven't already done so, and if you have done so, maybe it's time to increase or up your allocation on to the Nifty ETFs.
You see in our country, the Nifty ETF specifically, is made up of 50 stocks. Now these are called the constituents. Now these constituents have a weightage, and therefore, it is not an equal weighted index where all 50 items have a uniform, 2% weightage, and therefore, when the stocks go up and down, the Nifty reacts accordingly.
Now, here in lies the difference as to why I recommend, for risk averse investors, a Nifty ETF as compared to individual stocks. If you're if you're a trader, a short-term trader, who's seeking thrills and higher volatility because that's where money comes from, obviously you will prefer an individual stocks, but for people who want to sit back, relax, and earn a return a little steadier manner, the Nifty ETF is the ideal instrument.
In India, on an average, the index fluctuates approximately, using the word approximately here, about a percent, a percent and a quarter, on an intraday basis, but an individual stock gyrates by over 3% on an intraday basis.
So if you're somebody who can't stand the volatility, whose basically stomach is not geared up to handle this kind of up and down on an intraday basis, the Nifty becomes ideal. Any investor or trader with a little bit of understanding of statistics will realise that volatility can cut both ways. So you're obviously looking at a little more stable way of earning money.
As you grow older, you start to realise that growing on a year on year basis with less volatility is far more peaceful, as compared to going up one month and down the next and going up again in the third.
So why my recommending the Nifty ETFs? Because these 50 stocks are not uniformly weighted, that is number one. Number two, the weightage changes from month to month. There is a reward, and there is a punitive action here.
In the video of first of April, I have mentioned the url or the link to NSE's website, where you can check out the weightages of off the Nifty constituents on a month on month basis. These are revised every month. Yes, you heard that right. These are revised every month.
The stock that has gained in the previous month is assigned a higher weightage in the following month and the stock that falls in the previous month, it's weightage is reduced in the following month. So the idea is to blunt the fall of the Nifty in a falling month and accelerate the rise of the Nifty in a rising month. This is the way the system operates and this is something that works to the advantage of the buy and hold investors/trader.
Now trading the Nifty in the futures or in the option segment cost money because you will be rolling over from one month to the next. In options, you will see erosion of the premium due to time decay but if you are to buy an ETF, it will lie dormant in your demat account just like any other equity stock.
You'd have paid it fully and therefore when you self you get the profits without any financing cost. and, of course, the usual long term capital gain protection also works in your favour.
Now I also remember telling you that this ETF is the favoured choice of one of the savviest category of investors out there. I am talking of the government babus, who's retiral money to the extent of over two lakh crores is invested in the ETF and I believe that these are the savviest investors around, who are averse to the idea of seeing erosion of their capital.
If they are betting heavily on the Nifty ETF do by way of their Provident Fund investments here, it makes sense for you and me as a common retail investors to follow the simply far superior, wiser guys who know where they are putting their money and ride their coat tails of their profitable journey.
Now that the volatility in the market is escalating, it would be even better time to find a safe heaven, which is far less volatile. Remember, the volatility of an individual stock is approximately 2.5 to 3 times, not percent, but three times more than the Nifty. This would be an ideal time to run to the safety of the Nifty ETF, and at the same time, garner appreciation.
So in falling markets, you will realise that the Nifty is falling less because the weightage of the gainers is increased and the weightage of the losers is reduced on a month on month basis.
Now that we are in the end of October, you will immediately see when you go to the NSE's website and you click on the index composition and weightages file, which is downloadable from there, either on 31st of October or on first of November, you will instantly see which stock has been raised in terms of weightage and which has been reduced in terms of weightage.
So this method basically ensures that in a falling market you lose less, and in a rising market, you gain more, and of course, at the same time, you are not leaving in amount of the market all the time, paying execution costs, commissions, and taxes, and, of course, short term capital gain taxes, which happened to be higher than the long term capital gain taxes.
Friends, I hope you capitalise on this fantastic opportunity, and I'll definitely be bringing you more and more updates on even more fantastic earning ideas in these videos. Do tell me what you think about this video and subscribe to my YouTube channel if you haven't already done so. Click on the bell icon to receive instant alerts about fresh videos being put up out here.
Good, bad or ugly, do keep your comments coming in. I'd love to hear from you. Also share my video with your friends and family and help me reach out to fellow like-minded investors and traders who are looking out for rational based investments and trades based on a 360 degree world view of the financial markets.
I thank you for your patience, for watching my video. I wish you have a very, very profitable day my friends. Vijay Bhambwani signing off for now till we meet again in my next. Do take very good care of trades and investments. Bye, bye. Thank you.
Warm regards,

Vijay L Bhambwani
Editor, Fast Profits Daily
Equitymaster Agora Research Private Limited (Research Analyst
Recent Articles