Investment in securities market are subject to market risks. Read all the related documents carefully before investing
An Emerging Opportunity for Investors
India's Lithium Megatrend
Read This Before Investing in the Biggest IPOs of 2023
Jan 27, 2023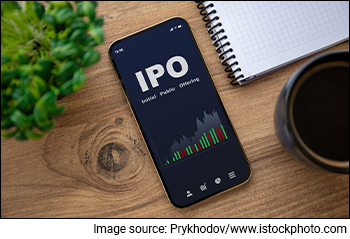 In 2022, India became home to over 100 unicorns.
Ironically, it was also the year when the startups that had apparently made it big got a reality check.
Zomato, Paytm, Delhivery, Policybazaar, Nykaa... the stars in 2021, with barely a year of public listing, saw their valuations crash by over 60%.
These companies did a commendable job at becoming big. However, sustaining the growth without burning capital seems to be a big and common issue with their business models.
The new year has come with its own moments of reckoning for tech startups.
Go Mechanic, a venture started in 2016, that expanded its customer base from a few hundred to over seven lac , is in the news for all the wrong reasons.
The founders have fired 70% of the company's workforce.
This bad news has come with a confession from the founder about chasing growth at all costs, including financial misreporting.
This reminds me of a statement by Mr Nitin Kamath, the founder of a profitable venture Zerodha, who did not raise a single paisa from external investors.
Here's his statement in an interview to Business Standard:
From 2014-15, every year the cheque sizes being offered by investors have only increased. But the reason there are so few profitable tech start-ups is that they are always trying to grow - not only in their core offering but also in parallel businesses which consume a lot of capital. It is rewarded in the VC world.

Last year, we were also offered blank cheque investments. While it is tempting to take the money, you will then have to build the business in a very different way. We have never had any revenue or growth targets which you are obligated to chase once you take external funding.
Go Mechanic was backed by marquee investors like Tiger Global, Sequoia Capital India, among others.
--- Advertisement ---
Investment in securities market are subject to market risks. Read all the related documents carefully before investing

An Investment Opportunity at a Very Nascent Stage

Recently, our co-head of research, Tanushree Banerjee has found an excellent investment opportunity in the EV space that is still at a very nascent stage.

This is your best chance to get on the ground floor of this opportunity before the broader market catches up.

Full Details Here
Details of our SEBI Research Analyst registration are mentioned on our website - www.equitymaster.com
---------------------------------------------
In another incident, India's largest ed tech company Byju, that was aiming for an IPO, has been in the news for accounting irregularities, alleged mis-selling of courses, and mass lay-offs. Names like Sequoia, Blackrock, have been investors in it.
Needless to say, these smart investors have all the resources for due diligence at their disposal, which they never felt the need to use.
Could you think of a reason?
I believe it lies in the difference between owner's mindset versus exit mindset of the promoters and the biggest investors in it.
An owner's mindset is marked by growing ethically, sustainably and in a way that does not jeopardize the future or lead to an existential and reputational crisis in the business.
The exit mindset is marked by growing at any cost, keeping the hype and playing a greater fool's game. The business is decked up with fancy growth metrics for it to look appealing for the next investor it can be sold to, with not enough focus on substance. The ultimate exit route for these businesses is an IPO, and unfortunately it works for them.
That's the end game for initial investors, including founders in some cases. For retail investors, it is the start of their doomed investment journey in a business.
Although there is no metric to give you a precise idea, the extent of skin in the game can give you great insights into the kind of mindsets.
For instance, a common trait in the new age tech companies that have been listed is that the promoter shareholding is nil. Further, the stake of founders inmost cases is less than 10%.
As these companies grow through private fund raising (prior to IPO) , the skin in the game of the original founders, keeps shrinking.
The only way to not lose is to make the story so compelling that valuations and price (that legendary investors often consider a part of basic due diligence), is often ignored by the next set of investors.
In contrast, managements with owner's mindset, focus on the strength and sustainability of the business model . They avoid diluting their stake, and like to have significant skin in the game.
The coming months and years may witness many loss-making companies with upcoming IPOs, asking for insane valuations. I hope the common investors will gauge the mindsets well, and would avoid falling for the next big thing.
In this fast evolving world, where disruptions and cycles are the only constants, it helps to be mindful of risks of disruption. And yet, in most cases, it makes sense to invest in the businesses that have survived and fought off disruptions well, rather than betting on the next new disruptor at any price.
While businesses can survive change in governments, pandemics, shifting interest rate environments, and geopolitical uncertainties, they will hardly ever survive bad and dishonest managements. And establishing management quality in businesses with limited listing history is challenging. Especially for retail investors who have only known the business through the tempting narratives.
So, focus on your edge, and play accordingly.
I don't think you have any competitive advantage in IPO space, as evident in the derating of recently listed IPOs. Instead, it lies in a very specific section of listed stocks - the smallcaps.
Not only the lesser known businesses have a better runway for growth, but they are also potential beneficiaries of re-rating, i.e, expansion in valuation multiples as the businesses grow and attract bigger investors. No wonder than this universe has been the hunting ground for multibagger stocks.
--- Advertisement ---
Investment in securities market are subject to market risks. Read all the related documents carefully before investing

Value for Money Stocks?

You see, most stocks are either trading at super-expensive valuations... or they are trading way below their true worth because they are actually worthless stocks...

There are very few stocks in the market that you can call 'value for money' stocks.

But these 'value for money' stocks are some of the safest stocks available in the market... that you can buy at bargain prices.

If you're interested in these stocks where your downside is limited... but upside potential is huge... then it is highly recommended that you check out our 'value for money' stocks research...

Read More
Details of our SEBI Research Analyst registration are mentioned on our website - www.equitymaster.com
--------------------------------------------
But again, among thousands of companies listed in the smallcap space, it's only a few that qualify.
Here are some basic filters that can help you select the right stocks:
Positive cash flow from operations

If you are only looking at earnings growth, you could be a victim of accounting gimmicks where profits are only on paper. A huge gap between cash flow from operations and earnings is a red flag that needs deeper analysis. And companies where the two move in opposite direction need to be analysed with even more diligence, if at all they interest you.
Debt to Equity ratio less than one for non-financial companies

That's because we interested in sustainable growth, and not the growth that is disproportionately reliant on borrowed capital. While high debt companies or stocks can perform well now and then, they are quite fragile. For any ladder you climb, another event like Covid or downturn in the industry cycle could be the snake to bring you down.
Median or average ROCE > 15%

This reflects some prudence on the behalf of the management when it comes to capital allocation decisions. If the business fails to offer a decent return on the capital invested, chances of a good return on the amount invested in its stock are slim.
Promoter pledging - The lesser the better.

If there is indeed any pledging, look for the trend - if it's increasing or decreasing overtime. I would be highly cautious of the stocks where pledging is above 15% and has been increasing. And even more cautious with stocks where pledging is high along with low promoter stake. These stocks could be a victim of bulk selling in case of market correction.
Coming to qualitative parameters...
Avoid managements with shady history or the ones that have treated minority shareholders unfairly in the past. As they say, a tiger does not change its stripes. Be careful with the companies that are changing names frequently, hoping to white wash the past reputations and poor impressions they have left on the investors' psyche.
Look for companies where there is comfort on growth aspect. It would help to focus on industries and themes that are witnessing tailwinds.
In Discussion at Conference 2024: The Role of AI in Investing
One of the world's richest men and investing legend, Warren Buffett, had this to say about investing in small companies:
The universe I can't play in has become more attractive than the universe I can play in. I have to look for elephants. It may be that the elephants are not as attractive as the mosquitoes. But that is the universe I must live in.
The elephants and mosquitoes he is referring to are well known big companies and the lesser known and less liquid businesses respectively. He and many of the so called smart investors envy you for your ability to invest in this space. Make sure you use your advantage wisely.
Warm regards,



Richa Agarwal
Editor and Research Analyst, Hidden Treasure
Recent Articles