It's Time You Discovered the Multibagger Secret of VCs
Mar 1, 2022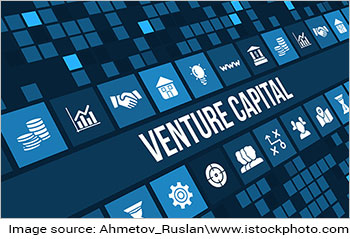 Zomato was a 1,000-bagger for its early investor, InfoEdge.
It was the classic case of a venture capital (VC) like investment by a listed company.
But are there more InfoEdge like companies? Can there be more Zomato-like fortunes in store over the coming years?
And can individual investors get on board such profit vehicles and discover the secret to VC like returns?
My colleague Richa and I, set out to find the answers to these questions a few years back. This was well before startup listings became a hot topic in Indian markets.
Richa and I poured over the balance sheets of several companies that were showing a unique trend.
--- Advertisement ---
Revealed: The 5-Minute Blueprint for Potentially Becoming a One Stock Crorepati

At our One Stock Crorepati mega summit, Richa revealed the 5-minute blueprint for potentially becoming a One Stock Crorepati.

Richa also revealed the 3 traits of what she calls a potential crorepati stock.

Plus...she also revealed details of a tiny company that has all these 3 traits.

You too had signed-up for Richa's summit. But you missed it for some reason.

No worries. You can still watch the special replay of the summit to get all these details.

Click here to watch now (This content may go offline soon.)
------------------------------
Most listed companies are linear growth companies. Very few of them have the potential to grow fast like startups.
But something has changed over the last few years.
Some forward-thinking listed companies are either investing in disruptive technologies or are acquiring fast-growing startups. They're incubating startups or riding startups at early stages just as venture capitalists do.
This picture will give you a rough idea of what's happening beneath the surface...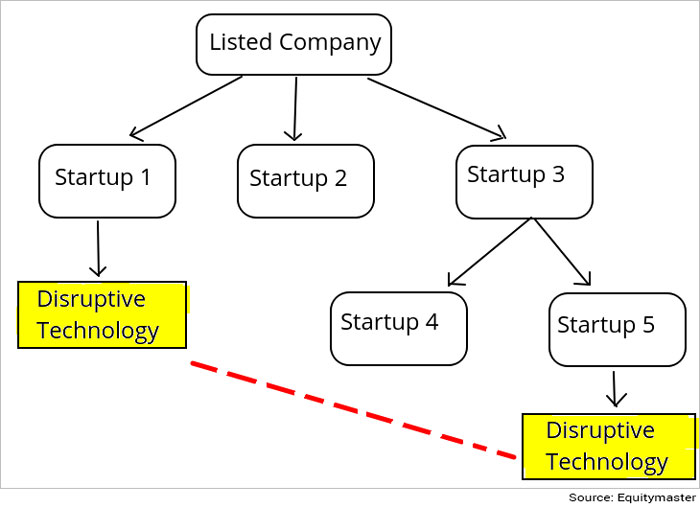 This is a simplified version of what actually occurs. In reality, this maze of interconnections is much wider and deeper.
However, once you decode this maze, a whole new world opens up to you.
You start seeing opportunities that are invisible to others. You start spotting companies that are turning from linear to exponential growth companies.
--- Advertisement ---
EXPOSED: The Big banks' odd $1.1 billion bet...

They won't say this in their interviews...

But banks like UBS, Goldman Sachs, Citibank and Standard Chartered have collectively invested over $1.1 Billion into this revolutionary technology...

Thanks to a projected 100x growth over the next 10 years!

Read the full article here...
------------------------------
One of the companies we were studying surprised us. It had been backing many high potential startups for a few years. These startups are in businesses across sectors.
And many could do to the fortunes of the listed stock what Zomato did for InfoEdge.
VC Like Exposure to Startups
| Business Segment of the Startup | Stake |
| --- | --- |
| Business Accounting Software | 27% |
| Legal Tech Platform | 11% |
| Transport Management | 25% |
| Invoice Discounting and Factoring | 8% |
| Enterprise Resource Planning Software | 100% |
| Distribution and Salesforce Management | 16% |
| Shipping Operations Automation | 26% |
| Autonomous Procurement Platform | 26% |
| Inventory and Warehouse Management | 26% |
| E-commerce business for Industrial and Business Supplies | 26% |
| Freight and fleet management software | 17% |
Source: Equitymaster
But can we blindly go ahead and invest in a listed stock that takes stakes in startups?
Absolutely not!
FREE Subscription: Join Our YouTube Channel Today
Rather, Richa and I spent months to create a proprietary framework called V.A.S.T to identify only the best stocks for disruptive tech investing.
Despite their allure, many such startups can be extremely dangerous to your portfolio...
...Unless you're discerning about cash flows the addressable market... and a lot more.
Our V.A.S.T framework simplifies this whole process for us.
What is this framework all about? And how do we find the best disruptive tech stocks?
Well, last evening Richa and I were live at a very special online event: Equitymaster Venture. We discussed VC-like investing in-depth. We also talked about the top 20 stocks to own for VC-like gains.
The event was a big success. In case you missed it you can watch the replay here.
Warm regards,



Tanushree Banerjee
Editor, StockSelect
Equitymaster Agora Research Private Limited (Research Analyst)
PS: Watch the replay of the Equitymaster Venture here.
Recent Articles