India's Third Giant Leap
This Leap Could Potentially Generate Gains
Far Bigger than Anything We Have Seen in Our Lifetimes
When Markets Are Uncertain, Invest in these Stocks
Apr 7, 2022
Editor's note: Dear reader, here's a note on the latest status of the ransomware attack on Equitymaster. Also, we have posted a detailed FAQ on the status of our Portfolio Tracker. You may read it here.
The entire team at Equitymaster is working hard to get the website back up again. We're nearly there. Thank you for your patience.
---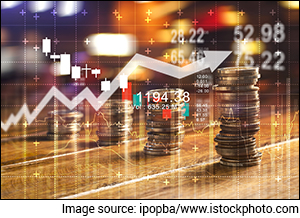 I was recently asked by a journalist if the Paytm stock has bottomed out.
I never brought the stock under coverage or recommended a view on its IPO.
That said, I have been a keen follower of the developments in the business.
Paytm is struggling to grow amid increasing competition. What has jeopardised its prospects even more is the regulatory roadblocks related to payment banks.
Could this be the worst for the company? I don't know. I wouldn't want to bet on a firm with considerable Chinese ownership.
But has the stock bottomed out?
That's an interesting question for a business that is loss making, with no visibility on profits, and which derives most of its valuation from what it could do in the future.
I have no qualms in saying that at this stage, it's difficult to put a fair price on the stock. this is because of the uncertainties in the business as well as the macro and geopolitical fronts.
Even the brokerages actively covering the stock have slashed target prices by over 60% in a matter of six months.
Now it's obvious that the real value for a business does not change so drastically. So giving it a fair value seems more like a blind guess, with the only anchor as current price.
That may be fine for traders and not investors.
To be sure, investing has never been about being 100% sure. If that was the case, all the stocks would be trading at their fair valuations, leaving no chance of making any profits.
Yet, while making assumptions, we do need a certain level of conviction and information about the businesses we recommend.
More so in the current times where uncertainty rules the stock market.
There is a lot of uncertainty related to the fallout of the Russia-Ukraine war.
The markets may have shrugged it off for now, but its impact will be felt as commodities prices rise and supply chains shift.
Inflation is a real threat. Several managements across many conference calls have said they have never seen the kind of costs increases they are seeing now.
With Fed rising interest rates, the liquidity prop in the stock markets due to FIIs pouring money has come off. It could get worse before it gets better.
As inflation goes higher, it might be the season for value stocks to gain favour over the growth stocks.
That's because higher rates dampen the current value of growth or future profits. The cash in hand 'now' is better than cash that could be generated in the future.
To stay ahead of inflation in uncertain times, there is one way of generating steady income from your stock investments.
Shift your focus to high dividend paying stocks.
Dividends may sound like a dodo in times when new age, loss-making startups turn into unicorns and hog the financial media.
But the crash in some of the listed new age firms like Zomato, Policybazaar and Paytm underscore that investing in what is popular doesn't ensure profits.
And then there is enough history to know how beautifully dividend investing works.
It was the dividends in Coca Cola that made the town of Quincy, Florida relatively unaffected during the Great Depression in the US.
Even when the farm incomes dried up, the dividend riches from Coca Cola shot Quincy Florida to the top-ranking of the richest towns in the country.
Earnings are human, dividends are divine. More so in uncertain times.
Nothing tells you about the sustainability of a business better than a company's track record in paying dividends over a long period of time.
While earnings can be manipulated and are less trustworthy, dividends indicate good corporate governance.
But then dividend investing is not just about finding a high dividend yield (annual dividend for a year, divided by share price) stock. Nor is it screening for stocks with highest payouts (annual dividend paid as a percentage of net profit).
High dividend yield, though tempting, could be a function of weakness in stock price, which could be a result of de-growth, poor management, or adverse regulations. This is often the case with most PSUs.
Stocks with high dividend yields may seem attractive on a PE basis. Dividend investors tend to get carried away by seemingly lower PE along with high dividend yields, without sparing a thought for future growth.
In such cases, while you may get dividends, your overall returns might be poor due to fall in the stock price. And you may end up with huge opportunity losses.
Just look at the stocks below...
Dividend Traps?
Stock Price
(Rs per share)
Dividend Yield (%)
5 Year Average
Dividend Yield
5 Year Average
Dividend Payout (%)
Stock Price Performance
in Last Five Years (%)
Stock Price Performance
Relative to Sensex
BPCL
379
20.8
9%
75%
-10%
-136%
Coal India
188
8.5
8%
76%
-37%
-163%
IOC*
123
9.8
11%
76%
-25%
-151%
Hindustan Zinc
333
6.4
6%
100%
30%
-96%
NTPC
149
4.1
3%
41%
9%
-117%
Power Grid
233
5.2
3%
57%
69%
-57%
Data source: Ace Equity, Equitymaster
*Losses in FY20 so payout excluded for that year from the calculation
So, dividend stocks could offer steady income and liquidity. Ultimately, to assess their performance, you should consider not just dividend, but also appreciation in stock prices.
A few months ago, I recorded a video on how to find dividend multibaggers in 2022. You could watch it below:
Here's a list of stocks I selected for a dividend watchlist that I would like to share with you.
I have considered stocks above marketcap of Rs 5 bn for this and stocks with yield of over 2%.
The stocks showing declines in operating profit growth over last 5 years or with high leverage have been kept out. The cut off for return on capital employed is 13%.
Please note this is not a recommendation or a view on any of these stocks.
With extra filters apart from just yield and payouts, the chances of avoiding dividend traps improve.
Your Dividend Stocks Watchlist
Company Name
5 year
Average Payout
Dividend
Yield (%)
Return on
Equity (%)
Return on Capital
Employed (%)
Debt / Equity
Swaraj Engines Ltd.
78%
4.9
36
48
0.0
Kirloskar Oil Engines Ltd.
36%
2.7
11
14
0.4
Rites Ltd.
61%
4.9
18
23
0.0
Oracle Financial Services Software Ltd.
83%
5.4
27
37
0.0
Gulf Oil Lubricants India Ltd.
35%
3.6
25
26
0.2
VST Industries Ltd.
61%
3.6
36
48
0.0
Redington (India) Ltd.
75%
7.7
17
22
0.1
Petronet LNG Ltd.
56%
5.8
25
37
0.0
Procter & Gamble Health Ltd.
95%
2.9
22
29
0.0
Geojit Financial Services Ltd.
68%
5.3
23
30
0.0
Polyplex Corporation Ltd.
59%
6.7
28
26
0.2
Data source: Ace Equity, Equitymaster
The returns on fixed deposits in recent times have rarely managed to offer real inflation adjusted income.
But if the returns on a safe stock are topped with a healthy dividend yield, beating the inflation number by a wide margin is possible.
Dividend investing, when done right, can not only offer you steady income, but also the opportunity to invest in multibaggers.
Warm regards,



Richa Agarwal
Editor and Research Analyst, Hidden Treasure
PS: Equitymaster.com is currently not accessible due to technical reasons. We regret the inconvenience caused. Meanwhile, please access our content on LiveMint.com and NDTV.com. You can also track us on YouTube and Telegram.
Recent Articles