Investment in securities market are subject to market risks. Read all the related documents carefully before investing
An Emerging Opportunity for Investors
India's Lithium Megatrend
Which Stocks Will Beat Inflation?
Apr 14, 2022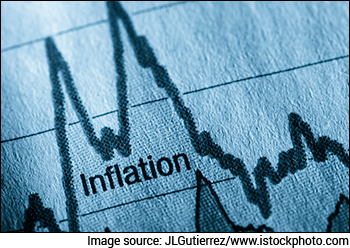 "Money doesn't grow on trees".
Haven't we all been taught this adage in childhood?
Well, every time I spent money on something which as per my parents was not meaningful, I was reminded of this.
However, over the past 2 years, when I think about frugality, I think the whole concept of 'free money' has been reinvented.
The way central banks have printed money over the past 2 years, I'm reminded of the same age old adage my parents told me during my childhood.
I went up to my mother and jokingly said, "You are right. Money does not grow on trees. It grows in the vaults of central banks."
After all, 20% of all US dollars in existence was created in 2020 alone.
US$ 3 trillion. That's a lot of money. It's the size of India's GDP.
It is wisely said, the action and inaction of today will have a profound impact on what happens tomorrow.
Monetary policy also has the similar cause and effect outcomes. The only difference is they run in cycles. The cycles of booms and busts.
The biggest casualty of free money is the devil called 'Inflation'. Like cancer, inflation is a silent killer.
Before I dive into inflation and its impact on the stock market markets as well as how to position your portfolio, here's an analogy from the book, 'Skin in the Game' from Nassim Taleb.
'Say a doctor would inject a patient with "moderate" cancer cells to improve his cholesterol numbers, and proudly claim victory after the patient is dead, particularly if the postmortem shows remarkable cholesterol readings'.
The anlaogy of the massive liquidity pumping with cancer is startling.
The ramifications of this 'free money' is a vicious cycle of inflation and rate hikes. Thus taming the economy and ultimately causing a slowdown.
If history is an indicator, the four most dangerous words in finance are, > 'This time it's different'.
When it comes to inflation let me improvise by saying, the three most dangerous words are, > 'Inflation is transitionary'.
So how does inflation impact the stock market? Well, this is what is happening in the US.
Inflation jumped to a 40 year high of 7.9% leading to the 10-year treasury yield to spike to 2.78%.
US home prices are up by 32% over the past 2 years.
But it's not just the US...
Inflation is raging Across Countries
| Global Inflation Rates | CPI Inflation (%) |
| --- | --- |
| Brazil | 10.5% |
| Netherlands | 9.7% |
| USA | 7.9% |
| Mexico | 7.5% |
| Germany | 7.3% |
| Italy | 6.7% |
| UK | 6.2% |
| India | 6.1% |
| New Zealand | 5.9% |
| South Africa | 5.7% |
| Canada | 5.7% |
Source: Equitymaster
Let us focus on India and our equity markets.
While everybody is talking about petrol and diesel prices, let us focus on cooking oil.
Prices of edible oil has reached an 11 year high.
You could blame it on Russia and Ukraine, right? India does import 55-60% of its annual edible oil demand from these countries.
Well, think again.
This was reported in 2021. It has nothing to do with the Russia-Ukraine war.
24% of Indian households that participated in a recent survey said they have been forced to reduce their consumption of edible oils due to sharp rise in prices. 29% of the participants downgraded their cooking oil to cheaper alternatives due to price hikes.
Central Banks will Spoil the Stock Market Party
Burning hot inflation has forced central banks to end this era of free money and start rising rates.
After all, unlike Vladimir Putin or Xi Jinping who do not operate in a democratic setup, President Joe Biden or Prime Minister Narendra Modi must win an election.
No leader has been reappointed back to power in a high inflationary environment.
And that is precisely the reason why inflation will be the top priority for central banks around the world, including India.
This is already being seen in the bond market.
Bond Markets are More Often Right than wrong
You may have read the news about the 'inversion in yield curve' in the US.
In simple language, this means the yield on the long-term 10 year government bond is now lower than the yield on the short-term 2 year government bond. This has made the market nervous about a recession.
History tells us that every single recession in the US in the last 70 years, has happened after the yield curve inverted.
The important point now will be to see how long it stays inverted and how the US Fed reacts to it.
The fed has already indicated there will be 4 rate hikes in 2022.
While most central banks are behind the curve, I believe, these two questions will decide the rate action.
How sticky is inflation
Will the supply side constraints worsen inflation?
So, the billion-dollar question is this...
How can you position your portfolio in a rising interest rate scenario?
In the end it all boils down to valuations and growth.
We analysts often use the DCF method to find the value of a stock.
Here we estimate the cash flow of a company out into the future and then discount that cash flow it back to today's value.
To do this, we use an appropriate discount rate which is tied to the government's 10 year bond yield.
Lower the interest rate, higher the valuation of the stock...and vice versa.
As interest rates are at an all-time low, the rate used for discounting cash flows gave stocks high valuations.
However, as interest rates increase going forward, lot of the valuation froth is likely to disappear. This will lead to a sharp de-rating of over-valued stocks.
And mind you, this is just the effect of rising rates. There's also the demand destruction due to inflation.
The stocks with astronomical valuations will get hammered.
The so called 'Coffee Can' stocks with PE ratios of 80, 90, and 100 which a lot of people terming it as the 'new normal' will get a brutal reality check.
What should investors do?
First, avoid companies with high debt. Rising rates will hit their cashflows.
In a rising interest rate scenario, history tells us that value stocks outperform.
And momentum and high PE stocks underperform.
So focus on the following...
Value stocks - Low PE multiple stocks with steady growth.
Companies whose products' demand are not effected too much due to inflation, e.g. pharma companies.
You will hear more from us about investing correctly during high inflation.
Watch this space!
Warm regards,



Aditya Vora
Research Analyst, Hidden Treasure
Recent Articles