Investment in securities market are subject to market risks. Read all the related documents carefully before investing
India's Third Giant Leap


Discover the Best Category of Stocks to Ride this Mega
Opportunity at Our Upcoming Special Event

Should You Buy New Stocks or Add to Old Ones in a Market Crash?
May 25, 2022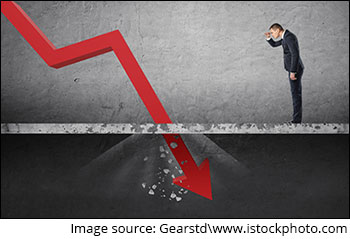 Imagine you buy a good quality stock at attractive valuations.
The company has a stellar management team at the wheel and also great growth potential.
You are happy with your decision, and you sit tight. You allow the power of compounding to do its work.
So far so good.
One fine day though, you receive a decent amount of money from somewhere. You think of investing it in the same stock. However, you decide against it as the stock has gone up a lot and is trading at very expensive valuations.
Allow me to inform you that you've run into a tricky situation. You've exposed yourself to a big contradiction of sorts.
The contradiction being that you are perfectly fine holding onto an expensive stock but not ok with buying more of it.
If the stock is really expensive, wouldn't it be a good idea to get rid of it and buy something that's more attractively priced?
Alternatively, if you think it is not so expensive, shouldn't you allocate your fresh money to it?
Why is it that you have different rules for buying a stock versus holding on to it for the long term?
--- Advertisement ---
Investment in securities market are subject to market risks. Read all the related documents carefully before investing

Today at 5pm

Today at 5pm our senior analyst - Rahul Shah - will reveal his big prediction at this online event.

You'll discover:

• How India's third giant leap could potentially generate wealth at a scale we've probably never seen before

• Best category of stocks to ride India's third giant leap

• A chance to get information on Rahul's top 3 stocks

Get Full Details Here
Details of our SEBI Research Analyst registration are mentioned on our website - www.equitymaster.com
---------------------------------------------------
Well, the exact same dilemma was faced by Prof. Sanjay Bakshi, one of India's most respected voices on value investing.
And how exactly did he resolve it? Well, he had the good fortune of meeting the legendary Charlie Munger and putting across the same question to him.
Yes, that's correct. Prof Bakshi asked Munger how he resolves this dilemma in his own portfolio.
Well, as usual, Munger aced it with his reply. It cut through the dilemma like a knife through butter.
Munger said that it is very hard to find a logical answer to this question. Munger himself was comfortable holding onto a stock he bought at attractive valuations. However, he was not ok with buying more of it once it became expensive.
Put differently, in Munger's own words, he owns assets he would never buy at current prices but is quite comfortable holding them.
Well, it is Munger's own money, and he is entitled to invest it the way he wants. In fact, a lot of famous value investors operate the same way as Munger. They'd be perfectly fine holding something for the long term but would refuse to buy more of the same thing at their current prices.
This topic is relevant to the current situation in the Indian stock market.
Stocks are crashing and investors are wondering how they should invest if they have some extra money. Should they buy more of the stocks they already have in their portfolios and average them out or should they buy new stocks?
Opportunity Alert: Stocks from India's Emerging Businesses
Well, as Munger said, there is no single, logical answer to this question. In fact, the answer will depend to a large extent on your comfort level with your type of value investing and if it has proved to be rewarding in the past.
For e.g. in my Microcap Millionaires service, I take a group-based approach to investing.
This means I'm not that worried about the performance of individual stocks. I'm ok with a few bad apples as long as the entire group of 15-20 stocks does well.
Thus, when you are not making any 1-2 stocks your heroes in the portfolio, it makes sense to make an equal allocation to all. This is why if a stock falls significantly after I recommend a BUY, I never ask my subscribers to buy more of it.
I don't want the overall allocation in the stock portfolio to be skewed towards any one stock.
So during a market crash, I might as well recommend a new stock than ask subscribers to increase allocation to the same stock.
On the other hand, there are many investors who prefer to own a concentrated portfolio of only 5-7 stocks. For them, it certainly makes sense to buy more of the same stock after it falls in a market crash.
These investors believe in doing in-depth research on only a handful of stocks. They then wait for the price to fall to attractive valuations before making their move.
--- Advertisement ---
Investment in securities market are subject to market risks. Read all the related documents carefully before investing

Coming to the EQUITYMASTER Conference 2024: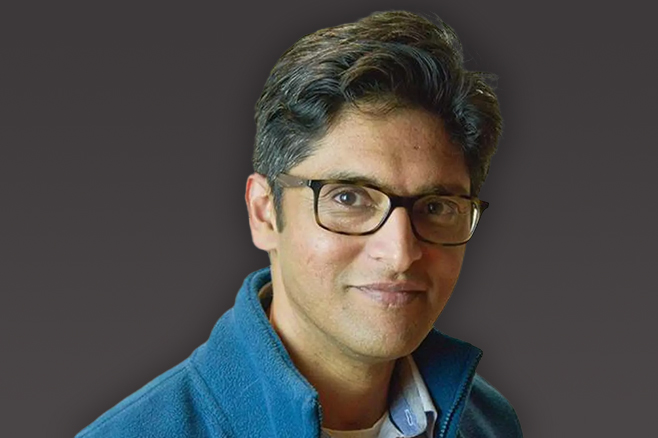 Venture Capital Guru, Rahul Chandra

Are You Ready to Glean Powerful Investing Ideas

from Prominent Figures in the World of Indian Finance?

Book Your Ticket Today
Details of our SEBI Research Analyst registration are mentioned on our website - www.equitymaster.com
----------------------------------------
A market crash therefore is a great opportunity for them to buy more of their favourite stocks at attractive valuations. They don't buy new stocks as they believe in doing a thorough research before taking even a small position.
They are more of a qualitative investor than a quantitative investor.
So, let's go back to the original question. During a market decline, should we add a new position or buy more of what we already have?
Well, the answer depends on our comfort level and the kind of investing you are practicing.
For someone like me, I'd rather buy a new position than add to the existing one as I believe in minimising my risk through diversification.
However, a concentrated investor doesn't believe in minimising risk through diversification.
He does so by knowing only a few companies but knowing them inside-out. So he would rather buy the same stock than invest in a new position that he is not at all familiar with.
Both approaches should work well provided the investor who is taking a new position, doesn't get into a poor-quality stock just for the sake of diversification.
Also, the investor who is investing in the same stock should be mindful of valuations. He should not end up paying too much for his favourite stock.
As long as these two big risks are taken care of by the respective investors, there are good long term returns for the taking for both the approaches in my view.
What do you think, dear reader? What are you doing now in this market? Are you buying new stocks or adding more of the same stocks in your portfolio?
Warm regards,



Rahul Shah
Editor and Research Analyst, Profit Hunter
Recent Articles