Is This Luxury Stock Available for a Bargain?
Jul 14, 2023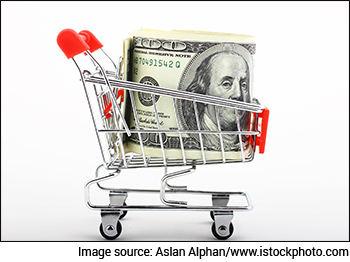 We all know that India is one of the strongest growing economies, while the concerns of a slowdown loom large on global superpowers.
Much of this growth optimism is riding on the rise of middle class in India, and the growing consumerism trends.
While this is good, do you know what looks even better?
Well, it's the rise of the luxury segment.
In a so-called price sensitive market, there is a segment rushing to buy luxury, fuelled by the rise of HNIs and vanity.
Take for instance the housing market.
As per the industry reports, luxury housing sales witnessed a year-on-year growth of 150% in the first quarter of FY2023.
While the shift from tomatoes to frozen veggies amid former's skyrocketing prices underscore a value conscious economy , not enough limelight has been shed on the segment that is 'status conscious'.
--- Advertisement ---
Investment in securities market are subject to market risks. Read all the related documents carefully before investing

Special Replay of Today's Event for You

Today, Rahul shared his entire research on this mega opportunity that he calls India's third giant leap.

He also showed how this leap could potentially generate wealth at a scale we have probably never seen before.

Plus, he also shared details of his latest special report covering his top 3 stocks to ride this giant leap with all the viewers.

And also gave hints about 10 more stocks.

If you missed all this crucial information, then you can click here to watch the special replay of the event.

Click Here To Watch Now
Details of our SEBI Research Analyst registration are mentioned on our website - www.equitymaster.com
---------------------------------------------------
While digging deep into this and the potential ways investors could consider playing this theme, I came across this interesting article.
Omega and Rolex watch demand is booming, despite rising prices.
If you are looking for its India connection, think of Ethos.
Listed in June 2022, Ethos is a luxury watch omnichannel retailer with brands like Rolex, Longines, Omega, Rado to name a few.
ETHOS: Retailing 60 Premium and Luxury Watch Brands (40 Exclusive)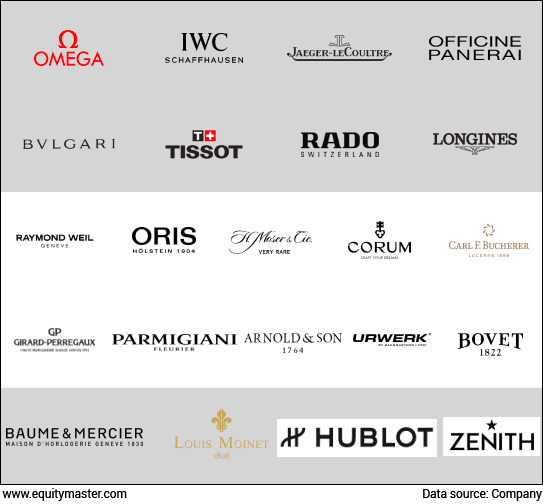 As of May 2023, Ethos sells over 60 brands from 56 stores spread across 22 cities in India. Some of these brands are exclusive to Ethos, accounting for 27% of revenue in FY23.
Ethos has also entered retailing of certified pre-owned luxury watches since Fiscal 2019.
Pre-owned watch industry is already 25% of new watch segment industry and is expected to be 50% of it. It allows first time watch enthusiasts an entry into luxury segment. Ethos has first mover advantage here. It has a pan India sourcing platform with restoration and warranty facilities. Here, the company after basic checks to avoid dealing in fake old watches, refurbishes and sells them, while earning a margin over them. For Ethos, it is a relatively new effort and comprised 6% of its revenues, but grew 61% YoY.
The Indian watch market is valued at Rs 135 bn. Of this, valuewise, the segment that combines the premium, luxury and bridge to luxury segment watches, accounts for 49%. And it is also one of the fastest growing segments in the watch segment.
The vision for Ethos is to enter more segments apart from premium watches. It is signing up with luxury brands in the luggage and jewellery segment.
Opportunity Alert: Stocks from India's Emerging Businesses
There is an interesting anomaly between the stocks of KDDL and Ethos Ltd that I want to highlight here.
But first, let's know more about KDDL.
KDDL, incorporated in 1983, is a leading manufacturer of watch components like watch dials and watch hands. The company has established relationships with leading luxury and premium global brands including Swiss brands. In 2019, it acquired Estima - a watch hand factory based in Switzerland to expand presence in mid-priced segment European brands as well.
Apart from making watch dials, hands, and other watch components, KDDL specializes in precision engineering and caters to different industries such as electronics, EVs, aerospace, defense, auto, consumer durables, solar industry segments ...in Indian, Europe and US markets.
Basically, the standalone manufacturing business of KDDL comprises of 2 main segments - watch components which is around 74% of revenue, and precision stamping and tooling business around 22% of revenue. Around 5% of standalone revenue comes from ornamental packaging. 61% of standalone or manufacturing segment revenues come from exports.
The growth in KDDL's manufacturing segment will depend on growth in Swiss and luxury watch market, and the rise of HNIs and consumerist trends. In FY23, the standalone or manufacturing revenue came in at Rs 3.1 bn, up 40% YoY. The operating profit or EBITDA margin for KDDL stood at 23.2%, with EBITDA growth of 71.2% YoY in FY23.
The management is positive about growth trends. To capitalize on it, KDDL is expanding its dial factory in Punjab, which will enhance the unit's capacity 5 lac pieces per annum and will cater to exports to the medium-high watch segment of Swiss Watches. The capex for this project is estimated at Rs 160 m, to be executed in phases over a two-year period (in FY23 and FY24). It is also setting up a new plant around Bangalore for manufacturing high quality steel bracelets with capacity of one lac units per annum which will cater to mid and high-end Swiss and European watches. This estimated capex for this project is Rs 250 m to be executed over FY23 and FY24.
As of March 2023, KDDL Ltd has a majority stake of 51.31% in Ethos. Through its wholly owned subsidiary, MDL, KDDL owns another 9.76%. As such, total stake of KDDL in Ethos is 61.07%.
All in all, both KDDL's standalone business and ETHOS growth prospects look decent in the near term. Demand prospects for both entities are directly proportional to growing network of HNIs. Despite the macro uncertainties, luxury segment is thriving. In fact, for Ethos, the management aims to open 40 more stores over next 2 years has shared a growth guidance of 25%-30%
--- Advertisement ---
Investment in securities market are subject to market risks. Read all the related documents carefully before investing

Coming to the EQUITYMASTER Conference 2024: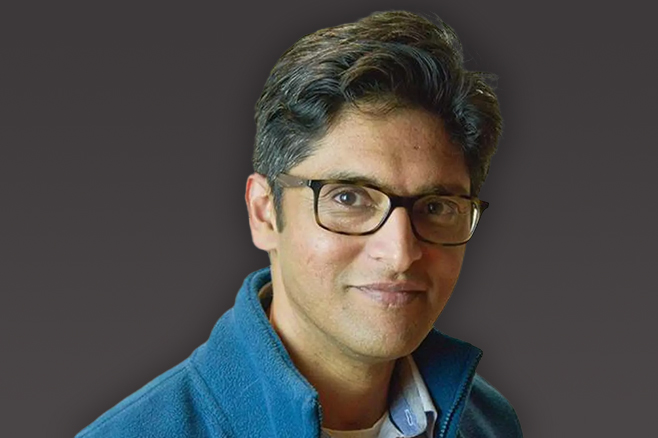 Venture Capital Guru, Rahul Chandra

Are You Ready to Glean Powerful Investing Ideas

from Prominent Figures in the World of Indian Finance?

Book Your Ticket Today
Details of our SEBI Research Analyst registration are mentioned on our website - www.equitymaster.com
----------------------------------------
But here's the thing.
With marketcap of Rs 35.4 bn for Ethos, the value of KDDL's 61.07% stake in Ethos comes to Rs 22 bn. This is almost 14% higher than the entire marketcap of KDDL.
Now I do understand the concept of holding company discount.
But do note that KDDL is not just a holding company, but a parent in its own right. It's a growing manufacturing company with a standalone revenue of Rs 3.1 bn and a core EBITDA of Rs 710 m. For ETHOS, the revenue and EBITDA stand at Rs 7.9 bn and Rs 1.1 bn respectively.
If we take Ethos valuation as a reference point or benchmark, even post a holding discount of 20%, the standalone business of KDDL seems to be available at a bargain.
Now this does not mean a Buy or Sell view on any of these stocks. However, I believe the valuation gap Is not justified and deserves further exploration. Let me know what you think in the comments section.
Warm regards,



Richa Agarwal
Editor and Research Analyst, Hidden Treasure
Recent Articles