The Big India Revival
A Once-in-a-Generation Wealth Building Opportunity
With 1,000% Long-term Gain Potential
The 30-Second Test to Avoid the Next Zomato in Your Portfolio
Aug 1, 2022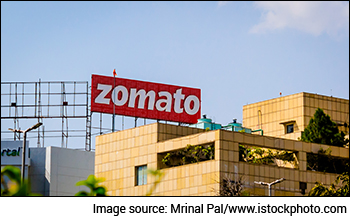 If you do it right, you can really make a lot of money in the stock market.
However, you cannot have your cake and eat it too. Just as equities hold enormous wealth creation potential, the wealth destruction can be equally brutal.
Zomato's stock price performance is a classic case in point.
It was only in November last year that the food delivery giant was the toast of the investing community, lording over a market cap in excess of 1.3 lakh crores.
As I write this, a big chunk of the 1.3 lakh crores has disappeared in thin air. A whopping 1 lakh crore to be precise. Yes, that's correct.
As the sentiments have soured and the company has continued to post one big loss after another, Zomato's stock price has been taken to the cleaners. The selling has been relentless over the past few months.
In an interesting interview that he gave recently, Mohnish Pabrai, a famous value investor, talks about how you can tell very quickly whether a business has great economics or not. To be honest, Zomato does not figure in this elite list just yet.
If you look at the financials of a company like TCS or Nestle or even Page Industries for that matter, you can very quickly deduce that you are looking at a special business.
--- Advertisement ---
The Big India Revival

3 Hidden Forces Converging To Trigger a Multi-Trillian Dollar Shockwave

That Could Mint Countless Dollar Millionaires in India

You Could Be One of The Next Dollar Millionaires India Will Witness

Full Details Here
------------------------------
These are stocks with high return on equity, impressive growth rates and strong dividend payouts. Besides, these are the kinds of companies that the competitors will find extremely difficult to knock over.
I mean it is highly unlikely that a competitor will come and topple TCS.
Ditto for Nestle and Page Industries.
Therefore, these companies not only have great return on equity, but they are also very durable. And it is Pabrai's contention that if you are using these two factors, you can assess in 30 seconds flat whether you want to invest in a particular business.
You see, when you invest in stocks, you have two choices. You either place your bet on a potential winner midway through the race or you play it safe and invest in the winner after the race has ended.
Stocks like TCS, Nestle and Page Industries are of the second kind. They are winners, boasting of strong ROEs and strong durability.
They entered the race, they started edging out their fellow competitors and are now head and shoulders above them all. They are ideal candidates for those looking to invest in champion stocks.
Well, you can pretty much assess in 30 seconds whether Zomato is one such champion stock. Sadly, the answer to this question is a big NO for now.
--- Advertisement ---
Next 10 Yrs Belong to this Sector... Potential 33x Growth...

We rarely get to see this kind of growth these days.

It's a potential 33x opportunity by 2030.

The next 10 years belong to this one sector.

As per our research, this could be one of the fastest-growing sectors of the stock market by 2030... and possibly even beyond.

If you're an investor, then you simply cannot ignore this sector today.

Otherwise, you could be leaving a lot of money on the table.

We're going to reveal everything about this mega opportunity on 3rd October... including details of 3 stocks to ride this potential 33x opportunity.

Full Details Here
------------------------------
Forget high return on equity (ROE), the stock is not even ROE positive as of now. In the last three years alone, the company has racked up losses to the tune of whopping Rs 4.5 bn and there seems to be no respite in sight.
Now of course, Zomato can turn profitable and start posting great numbers a couple of years from now. However, if your stock picking philosophy centres around investing in stocks that have already won the race, Zomato certainly does not fit the bill.
The stock is still far away from the finishing line. It certainly has a lot of catching up to do.
Warren Buffett often talks about one's circle of competence. I think it is in such cases that its value really comes to the fore.
As far as Buffett is concerned, it does not matter how big or small your circle of competence is. All you should care about is whether you know its boundaries well enough. If you do and are disciplined enough to always stay well inside them, you won't earn a poor return on your investment.
Thus, the key to assessing a business like Zomato in 30 second flat is knowing the boundaries of your circle of competence. If Zomato lies well outside these boundaries, then you should simply ignore the stock and move on.
It should not matter that its price has fallen from an all-time high of Rs 169 to just Rs 46 per share.
If it is outside your circle of competence, it is speculation at best and out of bounds for your long-term investment portfolio.
Will it ever move inside your circle of competence? Of course, it can, provided it fulfils all the conditions that you've set for every other stock within your circle.
As far as I am concerned, I am looking for fundamentally strong stocks. These are things like being profitable for at least 5 years in a row, strong balance sheet and a reasonable valuation.
Unless Zomato fulfils all these conditions, it will continue to remain a pariah for me.
Happy Investing!
Warm regards,



Rahul Shah
Editor and Research Analyst, Profit Hunter
PS: Do check out this video which talks about how you can avoid stocks like Zomato and zero in on candidates that could give even bluechips a run for the money.
Recent Articles