NOW LIVE


Richa Agarwal's Top 3 Stocks
for 2023 Revealed
Looking for 100 Baggers? Consider these Stocks
Aug 17, 2022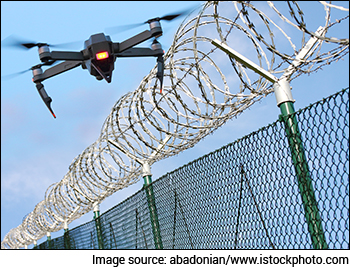 Jim Rogers was in his early 30s. Those were the early years of his Quantum Fund.
Rogers was invited to dine at a fancy Manhattan restaurant with a bunch of successful investment managers. For a new hedge fund, it was a big deal to hobnob with fellow market wizards.
Suddenly, the host asked each guest to recommend a stock.
The names of various growth stocks were confidently spewed. Then, Rogers named Lockheed Corporation (which later became Lockheed Martin).
The polite members of the group raised their eyebrows. Some smirked. Some laughed.
One hedge fund manager whispered... 'Who buys stocks like this?'
Rogers was understandably embarrassed. It was his first dinner with this group of elite investors. And his pick was scorned.
Not for long though. Lockheed appreciated 4,000% from 1973 to 1983 and Rogers made a killing on it.
--- Advertisement ---
Top 3 Stocks for 2023 MEGA Summit

NOW LIVE
------------------------------
The reason?
Rogers had noticed a hidden element in the stock of Lockheed that no one else did at that time. The hidden element was Lockheed's investment in new age defence electronics. It was when the US defence company was near bankruptcy.
He was betting safely on this hidden element at discounted valuations. It paid off massively for Rogers over the long term.
This was in the US, five decades back.
Cut to Ukraine in 2022.
In early March, a song titled Bayraktar, rendered by a young Ukrainian soldier, debuted on YouTube. The song instantly went viral.
The 'Bayraktar' the young fighter refers to is the Turkish-made combat drone. These drones wreaked havoc on Russia's army.
Loaded with laser-guided bombs, these drones have annihilated entire tank columns. Combat drones, both Russian and Ukrainian, are outlining the face of war.
--- Advertisement ---
3 Next-Generation Defence Stocks Potential 33x Opportunity by 2030

This decade belongs to defence stocks.

We are staring at a potential 33x opportunity by 2030.

But it is absolutely important that you choose the right defence stocks to ride this opportunity.

We've already identified 3 next-generation defence stocks for you...

These companies are into developing cutting-edge military technologies where we're seeing a huge potential.

If you're a serious investor, then you should not miss these 3 stocks for anything.

Full Details Here
------------------------------
Drones are nothing but the new age defence electronics. So, any investor tracking global defence purchases cannot miss them. But so far, they are the hidden catalysts in defence stocks.
In the US, Pentagon's budget for defence systems is expected to go up 1.3x by the end of the decade (2030). But at the same time, an almost equal amount would be spent on drone R&D.
The post-pandemic global military drone market size is expected to go up from US$ 13 bn in US$ 14.2 bn in 2022.
To add to that, drones also find applications in agriculture, defence, law enforcement, surveillance, delivery services, worksite efficiency, private occasions (like weddings) and so on.
So, the possibilities for the use of drones are endless.
The Indian government is keen to make India a global hub for manufacturing of drones by 2030.
As per an estimate by the civil aviation ministry, India's drone sector will achieve a turnover of Rs 150 bn by 2030, from about Rs 0.8 bn now. That's 187x growth!
So, what is hidden in this opportunity?
Well, until 2018, only NATO members could buy the drones. But since then, India became one of the biggest buyers of drones from the US and Israel.
And then, we started producing them indigenously.
The DRDO has been spending millions on scientific research to make better, faster, deadlier combat drones. Ones, which can fly longer distances and deliver bigger and deadlier payloads.
The Indian navy is aware of Chinese regularly operating underwater drones for surveillance of our naval assets. So, the DRDO is now developing underwater drones with twin surveillance and strike capabilities.
The defence company that is collaborating with DRDO, to build such drones is, so far, out of the radar of most investors.
And that shows in its valuations. The drone sales to Indian navy may not make a huge difference to the company's revenues for some time. But it's only a matter of time before it wins massive defence orders for such drones.
The company is on my watchlist for a special report on defence stocks. Stay tuned for more...
Warm regards,



Tanushree Banerjee
Editor, StockSelect
Equitymaster Agora Research Private Limited (Research Analyst)
PS: The upside in defence stocks is well understood. Here is my video on it. But the 'drone' opportunity in defence stocks is just beginning to take shape.
I have been following the opportunity for some time. In fact back in 2020, I wrote on it - How to Participate in India's Drone Revolution.
Recent Articles