Buy Better Stocks than Zee Entertainment
Sep 23, 2021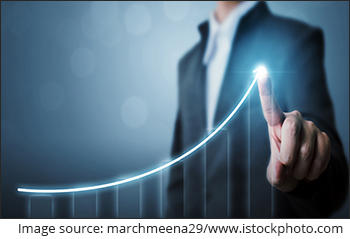 A popular channel known for providing breaking news many times a day is now in the news itself.
And for all the wrong reasons.
You see, a few days ago, shareholder activism hit a new high in the market.
The shareholders of Eicher Motors voted against reappointment at Managing Director of Siddharth Lal. They were expressing their ire at a 10% pay hike proposal.
I personally believe the move was a bit extreme. That said, the management, proposing a hike when pay cuts became a norm, was not in the right spirit.
This time, the activism and ire is against Zee Group.
Shareholders are demanding the ouster of current management in the group companies. And for the right reasons.
--- Advertisement ---
Govt's 257 Bn Rupees Boost for EVs- Your Chance for Potentially Wild Profits

A few days back, the government announced that it will be pumping a whopping 257 billion rupees into electric vehicle initiatives by 2025.

We urge you to become a part of the EV gold rush that's happening now and gain the early mover advantage.

We have closed in on 3 EV stocks which could potentially hand you over insane profits in the long run.

We will be revealing all the details in one of our upcoming special online event.

Sign Me Up For the FREE Event
------------------------------
For instance, promoters hold less than 4% in Zee Entertainment and 14.72% in Zee Media (as of June 2021). Yet, they control the group and do all the critical decision-making.
That's a stake too low for the management to be truly invested in the business. Or to align promoters' interests with best interests of minority shareholders.
This is evident from the bad state of corporate governance and financials of these companies.
You Have Better Options
Such developments in big firms are in stark contrast to my experience with the promoters of some of well-run small companies.
For instance, I met the management of a small company in my research for the smallcap recommendation service Hidden Treasure. It was in the company's corporate office in Coimbatore, Tamil Nadu.
This was the first time our team had to take off our shoes before entering. You see, 'the office' was a simple room in the house in which the promoter resided with his family.
To be sure, it was not the case that the management could not have afforded a big office. It's just that he thought the real value was being generated in factory. And that's where he preferred to invest most of his time and attention.
The same promoter, a few years later, proposed to annul his own commission, as part of his remuneration.
FREE Event: The Great Indian Wealth Project
When a prominent investor quizzed him about this, the promoter's reply was that he intended to live a simple life. He wanted to live up to shareholders' expectations who trusted him to act in the right spirit. Since shareholders are entitled to dividends only, it should be the same for him.
While this is not an investing argument by itself, frugality is a quality that we like to see in any management. Combined with competence, frugality will reflect well in the business performance.
Despite being in the textile sector, this company has almost no debt on its balance sheet. This has been the case for years. Its return on capital has never slipped below 18%, barring the pandemic year.
In another case, a promoter of a small company, a leader in its niche, did not hesitate to pay a technical guy more than himself. This was to incentivise him for the value he delivered.
This attitude has helped company bring in extra ordinary quality to its products. These products enabled the company to sign contracts with global players, which has been impossible for its peers.
The media is obsessed with coverage on big companies, flashy promoters, and adverse corporate governance developments.
The positive gestures made my promoters of lesser companies often go unnoticed. That's unfortunate.
I believe it's in this ignored section of small companies where the real value lies, which common investors don't aware of.
--- Advertisement ---
What CNBC Won't Tell You...


The next 10 years would be a golden period for Indian investors...

The "Big Bull" Rakesh Jhunjhunwala claims it could be one of the largest stock market bull runs in India ever...

And veteran investor Raamdeo Agarwal says the S&P BSE Sensex could even reach 200,000 points in the next 10 years... All thanks to these...

Highly Powerful Wealth-Building Mega-Trends
------------------------------
It's Different in Big Companies
In big companies, businesses are driven more by agents (appointed executives) rather than promoters (owners).
Now that's a function of sheer scale of the businesses. Managements can't be faulted for this. But this also leads to cases where agents tend to optimise for themselves and meeting short term targets, rather than long term value creation in the businesses.
In fact, there is even a term for this: The Principal Agent problem. Much of the poor capital allocation issues are rooted in it.
A Solution
I don't have to rely on secondary research to find hidden gems. As a smallcap analyst, I travel to meet managements all around the country or speak to them on video calls.
This helps us understand the quality of management of the companies before we recommend them.
This process is critical in the smallcap space. In the smallcap universe, management quality could be a make or break factor.
The management in small companies are often the 'doers', the ones who execute. Ownership along with execution by the same person ensures a better control on the process and the outcome.
When this is combined with competence and ethical management, smallcap companies creates enormous value.
Unfortunately, the myth prevails that smallcaps are risky. It keeps common investors away from some genuine businesses smallcap space. The lack of media and analyst coverage, compounds the problem.
My team and I are committed to bridging this information gap. We aim to discover exciting small-cap stocks that deliver both value and growth.
I believe with the right allocation your portfolio could outperform the market by a wide margin.
Stay tuned for more opportunities...
Warm regards,



Richa Agarwal
Editor and Research Analyst, Hidden Treasure
Recent Articles