The Big India Revival
A Once-in-a-Generation Wealth Building Opportunity
With 1,000% Long-term Gain Potential
Bulletproof Businesses to Counter the Market Mayhem
Sep 28, 2022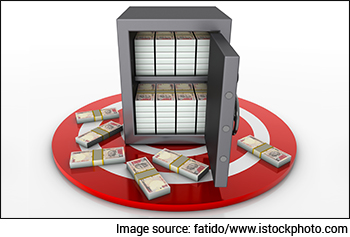 When the US sneezes, the world catches a cold.
Investors harbouring any doubts about this phrase need to only look at the benchmark indices. The Sensex shed over 4,000 points over past two weeks. This had little to do with the earnings performance of India Inc.
Of course, past few months haven't been easy for the global economy.
The negative supply shock after the outbreak of the Russia-Ukraine war remains the dominant risk. Add to that the mounting geopolitical tensions in Taiwan, lockdowns in China, and the threat of energy shortages in Europe.
So, investors are wary of sharp corrections.
But what really rocked the boat was the US Fed's aggressive stance to tackle inflation. Interest rate hikes and its warnings took a huge toll on the valuations of American stocks. Within days Indian stocks too got the chills.
Barring a few pockets, stocks across sectors, have seen some sharp declines. Smallcaps and midcaps have been more vulnerable than bluechips.
--- Advertisement ---
India's Leading Analyst Makes Her Next Big Prediction

Our co-head of research, Tanushree Banerjee Has Big News For Indians Everywhere

3 Hidden Forces Are Converging to Trigger The Big Inda Revival...

And Tanushree Has Already Identified 3 Stocks At The Heart of This Revival

Full Details Here
------------------------------
Investors who prided themselves for the handsome gains until 2021, are having to contend with a fraction of the profits. There is lingering doubt as to how long the winter will last in the stock markets.
Will Indian stocks finally get a breather?
More importantly, should the market correction be an opportunity to enter or completely exit stocks?
Like a subscriber wrote in asking me...
Should I buy stocks or my next car this festival season?
Well, if you have such doubts dear reader, here's my reply...
Market corrections are rare and extremely desirable for investors seeking massive long-term wealth in stocks. Exiting stocks at the slightest hint of volatility is for speculators.
So, if you wish to own stocks that can endure even the so-called 'long winter' in the stock markets, look for bulletproof business.
Yes, these are the kinds of businesses that can survive pretty much any crisis. What's more, they emerge stronger from crises that typically decimate their competition. This gives the companies a huge head start on the recovery path.
What do I mean by bulletproof business?
Well, logically any company with sound fundamentals and a track record of creating wealth for minority shareholders should qualify.
However, given the dynamic nature of external risks, there are few other factors you need to consider. This is especially to ensure that unexpected external risks, like a pandemic, do not completely erode the business' moat.
Here are few factors to consider...
India Focussed Business - Given the protectionist measures globally, companies majorly dependent on exports are at a constant risk of losing markets. India focussed businesses, on the contrary, will have much better revenue visibility.
Economically Decoupled Businesses - Businesses that are extremely interlinked with the economy can be very cyclical and can pose massive risks. if bought at the peak of the cycle.
Unleveraged Businesses - Businesses with leverage are among the first to succumb to external risks due to the interest liabilities.
Cash Flow Resilient Businesses - Businesses with sticky products and services tend to be cash flow resilient despite periodic sluggishness in demand. This is primarily because of their pricing power and diversified nature of revenue.
Systemically Important Businesses - Businesses that are systemically important, like the leading banks in the country, tend to have more regulatory oversight and protection in the events of crisis.
Keeping such attributes in mind while selecting stocks in a market mayhem could help you find bulletproof businesses at a bargain.
Over the last 20 years that I've been studying the markets, I've seen dozens of minor and major market corrections.
I strongly believe that market corrections - like the one we're witnessing now - open a rare, secret tunnel to extreme wealth.
The challenge with these stocks is they are almost never on sale.
Except times like now.
So, time is very critical.
I'm ready to lead you on to the greatest wealth creation journey of your lifetime.
Stay tuned.
Warm regards,



Tanushree Banerjee
Editor, StockSelect
Equitymaster Agora Research Private Limited (Research Analyst)
Recent Articles