Why India's Drone Revolution is a 4x Profit Opportunity
Oct 16, 2020
Editor's note: Two weeks ago, Tanushree wrote to you about a huge profits opportunity for investors in India's defence sector. The editorial was so popular that we are publishing it for you in the Profit Hunter today. Tanushree is very bullish on this megatrend... and you should be too. Read on...
---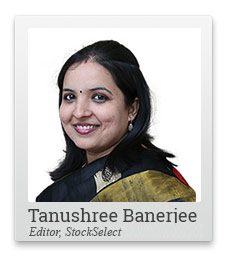 In the movie 3 Idiots, the engineering student with the most promising project, was working on a drone.
These small unmanned flyers have captured the imagination of engineers for a while now.
Tiny drones at high altitudes may seem as innocent and cute as a flock of birds.
But they have proven to be very useful in times of crisis.
For instance, they are used to search for stranded victims and drop food packets during natural disasters.
In happier times, the drones can simply serve ecommerce companies in delivering parcels.
But the use of drones, more recently, has been for potent national security concerns.
--- Advertisement ---
India's Secret Plan to Beat China Takes Shape

China is playing dirty since the past few months.

Under the garb of military exercises, they shored up their troops at the border region in Ladakh.

What do they want? A war with India?

If that's the case, then India needs to be more ready than ever before.

India has already started deploying high-tech weapons at our borders.

It is estimated that the Indian government could spend over Rs 4 lakh crore on such defence equipment over next 5-7 years...

Pumping hundreds or even thousands of crores into a few Indian defence companies in the coming years...

As a result, select Indian defence companies could benefit in a huge way... and their stock prices could shoot up like never before...

Especially this one stock, which we call India's #1 defence stock.

It's a potential 10x opportunity in the long term.

We'll reveal all the details about this huge opportunity at our Explosive Profits Summit.

Click here to sign-up instantly here. It's free.
------------------------------
Just a few months prior to the India-China standoff at Galwan, many on social media were amused by the sight of the drone delivery at China's borders.
Global Times and other Chinese media showed a number of small 'quadcopter' drones, which take off and land vertically. They apparently carried containers of food that were dropped from a low height and handed over to soldiers.
But was the whole exercise just as innocuous as it was portrayed to be?
For starters, it testifies to the progress China has made in development of drones of all sizes and all shapes. In fact, China has become a major supplier of large armed drones. Pakistan is a major client.
But one drone threat that, literally, slips off the radar is that of the 'drone swarm'.
This is an area in which China has undertaken considerable research.
REVEALED: How to Unlock Almost 3x More Gains Post the Corona-Crisis...
A drone swarm is a fleet of aerial robots deployed to achieve a specific goal. Thanks to its success, China's drone production is expected to grow 25-40% per year until 2025.
Chinese drones have been reported to be surveying Indian positions in eastern Ladakh even as the stand-off around the Line of Actual Control (LAC) continues.
It's imperative that India catches up in the use of drones for assisting armed forces.
Not just during periods of conflict but also for ensuring competent border surveillance in peaceful times.
Until 2016, India's R&D efforts for drones had suffered due to restrictions imposed by Missile Technology Control Regime (MTCR). This regime considers drones as weapons.
With India now a member of this cartel, it has better access to technologies and foreign partnerships.
--- Advertisement ---
For Those Looking to Buy Stocks

If you're looking to buy stocks now, then we've uncovered 3 great stocks for you.

Our research says, these stocks have the potential to create a wave of Indian millionaires.

Get the Details Now
------------------------------
With help from DRDO, several Indian companies are now venturing into drone manufacturing through joint ventures with foreign firms.
I had referred to this in my video on defence stocks.
Unfortunately, many of these companies are either too small or unlisted.
However, my research on India's leading defence companies brought me to one major player riding the drone manufacturing opportunity.
Even by conservative estimates, the opportunity could be for 4x growth in the coming decade.
How can you profit from this historic opportunity?
I recommend that you join me online at the Explosive Profits Summit on 22nd October 2020.
After the summit, I will send out a bonus report on a solid defence stock. This stock will remain in the 'buy range' for long.
I believe this defence stock is an opportunity of a lifetime. Don't miss out!
Block your seat for my Explosive Profits Summit on 22nd October 2020.
Warm regards,

Tanushree Banerjee
Editor, StockSelect
Equitymaster Agora Research Private Limited (Research Analyst)
PS: To know more about the best profit-making opportunities in defence stocks, join me at the Explosive Profits Summit. Register for free here...
Recent Articles