Golden Decade of Defence


Potential 33x Opportunity by 2030
Are Public Sector Banking Stocks Still a BUY?
Nov 14, 2022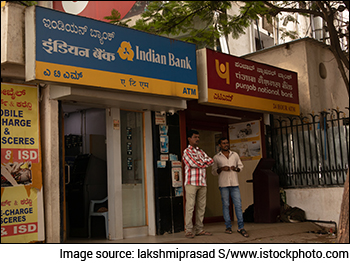 It is said that if you want to make money in stocks, your understanding of stock market psychology and history should be better than financial literature.
If bookish knowledge was the ingredient to be successful in the game of making money, trust me, librarians and economists would have made a lot of money.
Money can be made when you bet against the crowd and hold your conviction even when your bets underperform for a brief period.
This means identifying an opportunity when no one sees it. As the famous saying on Wall Street puts it - Buy when there is blood on the street.
Last week, I had written on how it is the right time to evaluate a stock like Zomato.
The call on Zomato is contrarian, i.e. betting against the crowd. While the outcome will be known in hindsight, history has an important message.
Let us take public sector banks (PSBs) as an example. PSBs were considered untouchables till last year. In fact, they still are for many investors.
The narrative against buying public sector banks is simple. Why would you invest in inefficient banks managed by sloppy and government dependent managements?
--- Advertisement ---
Next 10 Yrs Belong to this Sector... Potential 33x Growth...

We rarely get to see this kind of growth these days.

It's a potential 33x opportunity by 2030.

The next 10 years belong to this one sector.

As per our research, this could be one of the fastest-growing sectors of the stock market by 2030... and possibly even beyond.

If you're an investor, then you simply cannot ignore this sector today.

Otherwise, you could be leaving a lot of money on the table.

We're going to reveal everything about this mega opportunity at our upcoming special event... including details of 3 stocks to ride this potential 33x opportunity.

Here Get All Details
------------------------------
After all, how can investors forget about the scams at Punjab National Bank and the Kingfisher default. Those affected all major public sector banks, including SBI.
The NPA percentage of PSBs was higher than the NIMs (net interest margins) of many private banks.
PSBs were a 'avoid' even for risk takers.
Now just look at the price movement of the Nifty Public Sector Banking Index. It is up 45% in 6 months. Banks like SBI are at all-time highs.
A few statistics indicate massive change...
Credit growth is in double digits with a higher share of wholesale and service sector loans.
NIMs of public sector banks are improving.
There's strong improvement in asset quality of public sector banks.
Now, if all the three factors come together at the same time, along with dirt cheap valuations, wouldn't the elephant dance?
Last year, most of the mid-sized PSBs were available at less than their book value. Stocks like Canara Bank and Bank of Baroda have done nothing for 10-15 years in terms of price action.
A joke about PSBs' provisions for doubtful debts was that it seemed like they had not only provided for themselves but also for other banks.
--- Advertisement ---
3 Stocks to Consider Buying THIS Month

The market has made a comeback of sorts from the lows of May.

Right now, investing in the most dominant players in a highly promising industry is the key to experiencing potentially monumental returns in the long term.

Here are the details of 3 such stocks from our smallcap guru, Richa Agarwal...

Act Now
------------------------------
Life Cycle of a Sector in the Stock Market
Stage 1: Insiders and contrarian investors start investing in a dead sector with no momentum.
Stage 2: The sector sees little movement but nothing meaningful as the fundamentals are still down in the dumps. Meanwhile, the 'smart guys' continue buying.
Stage 3: Fundamentals start improving (1-2 quarters of strong numbers). The stock price reacts to good quarterly numbers. However many investors are still sceptical. They want to wait for sustainability.
Stage 4: Sustainability is evident. Everyone starts talking about the sector. Stock prices skyrocket. Retail investors buy in large numbers.
Stage 5: The stock prices keep on rising while fundamentals improve. Retail investors continue their purchase. The sector becomes the talk of the town.
Stage 6: Stock prices start to correct despite strong numbers. Insiders and the smart guys have made huge gains and look to book some profits. Retail investors think the correction is a buying opportunity.
Stage 7: Stock prices bounce back. Retail investors think they are smart.
Stage 8: Fundamentals moderate and then gradually start to deteriorate. Stock prices fall as people run towards the exit door.
The billion-dollar question is at what stage are we in the Public Sector Banking space?
I think we are approaching stage 4, where fundamentals have started to improve and the retail euphoria has just started.
Another 10-15% up move in PSBs and we will be in stage 4. There is still time for Stage 5 in my opinion.
What should Investors do?
The results of State Bank of India, Bank of Baroda, and a few other banks, indicate that the earnings momentum is likely to continue while valuation is still way below their historical mean.
It's also pertinent to note that the entire public sector banking space cannot be painted with the same brush. In my view, investors should stick to the top 3-5 banks and not venture into stocks of smallcap banks.
I believe it would be a good idea to allocate funds from overpriced private sector banks to good quality PSBs. A combination of earnings upgrades and valuation re-rating can be a powerful combination.
It's time to be bold and not get frightened by narratives about the past. It's time to play the credit cycle. In short, it is time to play the India growth story.
Warm regards,



Aditya Vora
Research Analyst, Hidden Treasure
Recent Articles