Investment in securities market are subject to market risks. Read all the related documents carefully before investing
India's Third Giant Leap


Discover the Best Category of Stocks to Ride this Mega
Opportunity at Our Upcoming Special Event
Green Hydrogen and Lithium: The New Oils for 21st Century Riches
Nov 24, 2021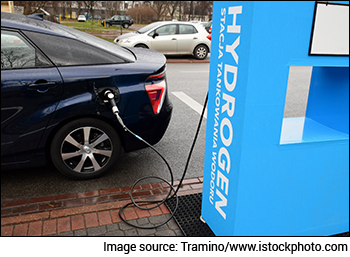 Green hydrogen is not a fuel everyone talks about...not yet.
For the first time in history, this unique fuel powered the Olympic flame at the Tokyo Olympics.
The Olympic village was also powered by hydrogen made at a solar power plant. Toyota's Mirai cars, which run on hydrogen-fuel cells, provided most of the Games' official transport.
This new age fuel does more than drawing intrigue. As far as automobiles are concerned, electric power is undoubtedly the future.
The supply of metals and minerals to produce lithium batteries is limited. Thus the total number of electric batteries that can be produced is also limited.
Nevertheless, lithium-ion battery-powered electric vehicles have gained momentum in most parts of the world.
--- Advertisement ---
Investment in securities market are subject to market risks. Read all the related documents carefully before investing

Our Big Prediction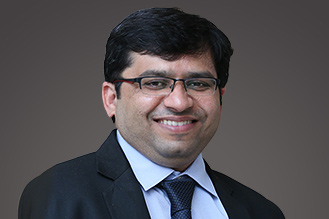 India is set to take a giant leap in terms of prosperity.

If things play out as our research suggests, then this leap could potentially generate wealth at a scale we've probably never seen before.

This is one of the biggest opportunities for investors in the recent times.

The stock market rally that we're seeing right now is just a small glimpse of what's about to come.

See Full Details Here
Details of our SEBI Research Analyst registration are mentioned on our website - www.equitymaster.com
---------------------------------------------------
Hydrogen fuel cells are yet to leave their mark.
But there is no doubt they will lead the race of new fuel riches very soon.
Why do I say so?
The Need of the Hour
All energy on our planet comes from the sun's hydrogen fusion processes. Fossil fuels are the result of the sun's energy stored through the life and death cycles of plants and animals.
According to Union Ministry of Statistics and Programme Implementation, India produced 15,311 petajoules of energy in 2020.
Of this, 81% was derived from fuels such as coal, oil, and natural gas. In fact, fossil fuels have been the fuel of choice for decades despite causing permanent damage to our environment.
India is estimated to produce 35,825 petajoules of energy by 2040. So, according to The International Energy Agency (IEA), transitioning to an alternative clean energy source is the need of the hour.
Green hydrogen is the infinitely sustainable result of the sun's radiation. So, the shift to hydrogen for fuel is simply a shift away from depleting finite sources of fossil fuel.
Green hydrogen is produced by splitting water into hydrogen and oxygen using an electrolyser. This electrolyser is powered by electricity from renewable energy sources such as wind and solar. This can be a game changer for India, which imports 85% of its oil and 53% of gas demand.
--- Advertisement ---
Investment in securities market are subject to market risks. Read all the related documents carefully before investing

This Silvery-white Metal is a Potential Fortune Maker

This silvery-white metal goes inside almost all the electronic gadgets that you use: mobile phone, laptop, Bluetooth speakers.

Not only that... this metal also goes inside equipment used by large data centres, telecom towers, railways, planes, EVs.

We're talking about Lithium. Lithium is the new oil.

Our research has found the best way to tap into this rising demand of lithium in India.

Get Full Details Here
Details of our SEBI Research Analyst registration are mentioned on our website - www.equitymaster.com
---------------------------------------------
Governments worldwide are backing green hydrogen projects to reduce greenhouse gas emissions. Especially, in heavy industries like freight, steel, and energy storage.
But hydrogen transport will need rapid production methods to create the fuel needed for the world's road fleet.
Proposed Public and Private Investment in Green Hydrogen
| | US$ |
| --- | --- |
| Italy | 11.9 |
| Germany | 10.2 |
| Spain | 10.2 |
| India | 9.8 |
| France | 8.1 |
| US | 7.6 |
| Japan | 3.4 |
| Australia | 2.4 |
| Netherlands | 1.2 |
Data Source: IEA, Niti Aayog
Renewables have been torchbearers of India's green initiative for few decades now.
Diversification of our electricity sources by adding renewable energy to our grid is helping India in achieving the Paris agreement targets.
India has also pledged to achieve 40% installed capacity from renewable energy sources by 2030. This will reduce emissions by 33-35% below 2005 levels in its nationally determined commitments to the 2015 Paris agreement.
The government's National Hydrogen Mission has proposed building giga factories to produce green hydrogen. However, it's premature to speculate whether green hydrogen will be the next fuel to power India's infrastructure.
The success of these initiatives is in the right mix of intra and inter-sectoral policies. It's clear that our decisions today will have a long-lasting impact on the country's energy story.
Investment Idea: Fundamentally Strong Stocks Backed By Investor Frenzy
Lithium Versus Hydrogen
The evolution of hydrogen fuel cells does not mean that lithium cells are going away anytime soon.
Lithium is no ordinary metal. It has the lowest density of all metals. It reacts vigorously with water.
Though not as rare as precious metals like gold, silver, and platinum, lithium is set to have a dominant industrial use in an increasingly electronic world.
Simply put, li-ion batteries aren't as power dense as hydrogen. An incremental change in the size of a hydrogen tank can add to the range.
Further, at the end of its life cycle, a lithium-ion battery offers considerably less range than the hydrogen fuel cell.
Companies like Amara Raja Batteries are setting up a massive lithium battery factory capacities. But EV owners will soon have the choice of more fuel at a fraction of the cost of internal combustion vehicles.
India plans to produce lithium-ion cells on its own, without relying on imports. This is a move which will make EVs considerably cheaper and easier to adopt.
Companies like Tata Chemicals, Tata Power, and Exide are investing in battery technology and charging infrastructure. Over time, the lithium batteries would be more affordable and readily available.
Meanwhile, green hydrogen can help India in geopolitics too.
India is behind the curve as far as securing key raw materials such as lithium and cobalt is concerned. China has a massive head start there.
So, there is a concern that India may end up being dependent on others for lithium in the same way it is for crude oil right now.
But green hydrogen is still at a nascent stage. No country having a definitive edge. It offers a much-better chance for India to nudge ahead.
The higher energy content of hydrogen poses risks as well.
Automotive fuels are highly inflammable. A vehicle laden with hydrogen is likely to be more vulnerable in case of a major accident.
Hydrogen stations will need to adapt to more stringent safety measures. In other words, the technology for hydrogen fuel cell vehicles needs to be far superior in terms of safety.
All this is a chance for India to innovate and cash in on the latent demand for new age fuels.
Indian companies have missed out on many technology-led innovations in the past. Green hydrogen presents India with an opportunity to lead the change.
Investors who can spot the inflection point in innovative companies, have a huge runway of profits ahead of them.
Warm regards,



Tanushree Banerjee
Editor, StockSelect
Equitymaster Agora Research Private Limited (Research Analyst)
Recent Articles