The Market's Mind Games
Apr 7, 2021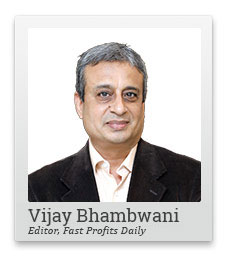 The extreme price volatility can cause big losses to traders.
But the same volatility can result in profits too.
It can feel as if the market is playing mind games with you.
In this video, I'll show you with a real example of how this can happen and how you can stay one step ahead.
Let me know thoughts about this in the comments.
Hello friends. I hope you're doing well in the markets and the markets are treating you right and you're able to navigate through the volatility of the market fairly adeptly by now.
Friends, I want to talk about how the market plays mind games with the market participants. In this video, I am going to use a case study, a test case of recent trade and elaborate upon the way I think. Of course, you're free to disagree, and the comments section remains open to you to comment. So exercise your right and will.
The market is not here to give you money. This is the first thing that you need to know yourself. As a matter of fact, the market is a very reluctant giver, but it's an eager taker. It is easier for you to lose money in the markets than to make it.
Revealing Tomorrow: The Great Indian Wealth Project
Believe me when I tell you this, it's not the fastest computer, it's not the best internet connection, it's not the fastest refresh rate of broker's trading terminal that decides how much money you will make in the market if at all you make money.
We are brain warriors. We fight with our ideas and your idea should also include how to fend off the mind games that are played in the markets, by the market participants, for the market participants and off the market participants.
So I have been warning you against buying into energy. If you scroll down the playlist you will find recently, I recorded videos on why you should not buy into the energy bull market.
I don't think that there is a realistic supercycle in industrial metals, although the prices will go up because there is a whole lot of unbacked currency floating around in the market but I am not really very keen that one should buy because this is not a demand based rally.
In at least, the case of energy, it is an artificially picked up rally created by the OPEC plus members by cutting output and creating artificial shortages. There is no long list and long line of eager buyers banging on the doors of OPEC, saying, please give us oil and we don't have oil.
So what really happened in the market and why the market plays mind games with the traders is that there was this hypothesis. I'm deliberately enclosing this world hypothesis into inverted commas. There was this hypothesis which was floated in the media and it became a storm. If you're on Twitter or Facebook, etc you will see that it actually went viral, that the target of crude oil was US$ 100 to a barrel. Astounding! I really smiled at what was happening in the market.
I had the opportunity of appearing on a CNBC show on behalf of Equitymaster after a long gap of one decade and I said, I think this is a big sham. This is an artificially engineered, shortage based rally and the prices will collapse.
I got a whole lot of feedback from veteran viewers who used to watch my shows of CNBC till I appeared in 2010-11 and told me it was great to see me again but I think you have gone mad. There are a whole lot of big investment banks, etc, who were saying that crude will go US$ 200 and you've lost touch with the market. You may be the best. The first commodity author to print the textbook on commodities. You may have been a trainer at the MCX certification courses but you've lost your marbles.
Yet yesterday, the fifth of April 2021, we saw crude oil hitting a lower circuit and then head towards the second lower circuit on the MCX. So why did this happen and why are we saying that the market plays mind games?
You see, when you are hearing an opinion from somebody, it would be either right or it could be wrong. So when I ask people when we discuss behavioural finance, when I ask people, if you ask me whether should buy this or sell this and if I give you an answer, what is the probability that the answer will be right?
The simple minded people tell me, Vijay, the probability is 50-50 because either you will be right or you will be wrong. I think this is the wrong answer. I think the probability cannot be more than 33.33%. Let me explain to you why.
There is this one guy who is right and who knows he is right and he gives you the right answer. There is this one guy who thinks his right but he is actually wrong and out of genuineness of his heart gives you an answer he feels should be correct but it is wrong. Therefore you will lose money.
There is a third kind of a guy who is stuck with something that you are asking him about. He wants to sell in the market. Therefore he will tell you, you should go out there and buy it. He is a certified crook and believe me, such people exist. So you will never know at any given point in time which one of the three people is answering your question when you ask whether you should buy or not.
So one is the guy who's right and he is right. One who thinks he's right but is wrong and there is a third guy, a gold medallist crook who knows he's wrong but he wants to offload and therefore tells you go out there and buy it.
I'm not pointing fingers at what happened in crude but there are a whole lot of people who could have been genuinely thinking crude will go to US$ 100. They were not definitely all crooks but they must have been some crooks out there in the market who were enticing traders to take long positions with the carrot of US$ 100 a barrel. I knew that this was wrong.
This is why the Weekly Cash Alert subscribers were told to short crude. We chose to square up crude yesterday and we made approximately Rs 100 per barrel on this trade. We squared up this trade and within an hour the profits would have been Rs 200 had I waited just one more hour. Why did I square up? A couple of people asked me, why did you square up? We could have easily waited. Now that is hindsight and hindsight, as they say, is 20/20 wisdom.
Now you see, the reason why we squared up was at least seven major commodity markets were shut yesterday for Easter. It was a very, very thin market. There were hardly any volumes. There were no players and as you know, when there are no players, the price cuts through barriers like a hot knife cuts through butter.
So it will rise exaggeratedly it will fall also exaggeratedly. We decided to lock in gains and guess what? Today, the price of crude opened with a gap up at a price higher than where we squared up. Now this how the market plays with your mind. It frightens you. It terrorises you, twists you. It turns you and it drives you crazy.
Only the strongest minded people win. Only the guys who stay focused and have a heads up display an imaginary heads up display in their minds, which seeks targets, sharp shoots the target, achieves a bull's eye and takes the prom queen home and goes by to victory.
So you must basically strengthen your thought process before you strengthen anything else in the market. It's not your technical analysis or your screen reading or your internet connection alone that is resulting in you not making as much money as you want to, or even losing money where you want to make money.
It could be actually the way you think that could be losing the money, and the market knows exactly where the weak spot of every trader is, and that is exactly where it will give you a punch in your gut. That is what the market is there for. Not to give you money, but to take it from you and give it to a better trader.
So your option is very simple. Become better traders and by default, I mean become better thinkers because we are brain warriors. We fight with our ideas and the best ideas win. May my viewers always win and be the best thinkers out there.
On this cheerful note, I bid goodbye to you in this video not before reminding you subscribe to my YouTube channel if you haven't already done so. Click on the bell icon to receive instant alerts about fresh videos being put in my playlist and in the comments section, love, hate, negative, positive, I welcome all your comments.
Also help me reach out to fellow like-minded investors and traders by referring my video to your family and friends.
Thank you for watching my video. Have a very profitable day ahead. Vijay Bhambwani signing off for now. Take care. Bye.
Warm regards,

Vijay L Bhambwani
Editor, Fast Profits Daily
Equitymaster Agora Research Private Limited (Research Analyst
PS: Join our ace chartist, Brijesh Bhatia, on Equitymaster's YouTube live stream. Brijesh will be talking about the price of bitcoin. Is it in a bubble? Find out at 11 am on 10 April. Set a reminder for the live stream here.
Recent Articles