The Indians Are Coming
Apr 8, 2021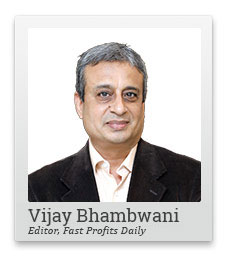 Inflation is rising. Interest rates are low. The stock market is expensive.
So where do you invest?
Well, the good news is that gold and silver may have started to rise again after a fall.
In this video, I'll explain why ordinary Indians have started to influence international prices.
That's right. Gold and silver are rising because of Indians and I believe these are good long-term investments.
Watch the video and let me know your thoughts. I love to hear from you.
Hello friends. How are you doing out there today? I hope the market is treating you well and you're able to decipher the markets better after viewing some of my videos.
Now, today's video I have deliberately titled, The Indians Are Coming. My family is very well spread out, it's a large family, and we have cousins all over the world. So as a child, when my cousins from the United States came down, we used to play the Indians and the Americans, and there was this game we used to play - The Indians are coming. The Indians are coming. It was like the red Indian guys were from coming and attacking the white man's fort and how we used to play cowboys and Indians and fire guns.
So a recent news media article made me think of this funny catch phrase, the Indians are coming. You see, the mainstream media reported that imports of gold jumped more than four times by the Indians in the month of March.
Get Details: We are Bullish on These 3 Little-known Stocks
Why did this happen and more importantly, if you've been watching your trading screens, how gold and silver have seen quantum jumps in the last two or three trading sessions?
If you haven't already done so I would strongly recommend you watch my live session on Equitymaster's YouTube channel, which I did on Saturday. It was answering all your queries about gold and where it's headed and giving the reasons why.
In this video, I am going to tell you what the Indians are likely to do to gold prices because the Indians are coming.
You see, when I use to lecture at the NSE Training Academy and the BSE Training Institute, as well as the train at the multi commodity exchange and teach traders are all about commodities, currencies, interest rates, etcetera, I had the pleasure and privilege of teaching at the NSE Training Academy, the Indian Institute of Banking and Finance detailed one year banking course.
That is where all my knowledge about bonds and bond yields and held to maturity and available to sell category bonds, etcetera comes from. So there I read that after 2012, the Chinese have stopped publishing the NPAs and the nitty gritty of their banking system.
But as of 2012, they aggressively started cutting their interest rates. Since interest rates were falling and remember that Chinese economy is controlled by the Communist Party, so interest rates are uniform all across China and their state determined. So the average Chinese citizen started saving by way of buying gold and therefore, the Chinese average household gold buying displaced Indian gold buying, Indian household gold buying rather from the number one position to number two.
The Indian average household gold buying is now at number two but off late, there are indications that I am getting is that India is very likely to grab that number one position if not in 2021 then by 2022 or 2023 which is why I said the Indians are coming.
Now, this could be just a spike that there is a 400% plus increase in gold imports but I have a feeling and I'm going to explain the reason why, why this is likely to sustain.
You see, just like China did after 2012, the Indian RBI and the Monetary Policy Committee, the MPC, has been progressively cutting interest rates. Now the main reason why Warren Buffett does not like gold is because it neither gives a dividend, nor does it be any interest. So fixed income securities are more a lucrative as compared to gold because they yield something.
But what if that interest itself is falling?
So that is advantage Gold.
Number two. As the interest rates come down and the inflation rate is going up, this is something I've spoken in very great detail in the one hour, twenty three minute long Q&A session, live streaming Q &A session on Equitymaster's channel last Saturday on what I think about gold and why, I said inflation is likely to go up.
As I record this video on Wednesday, I am seeing a one and a quarter percent a shocking one and a quarter percent jump in the USDINR which means the rupee has depreciated by one and a quarter percent and guess what? India is a net importing nation. Anything and everything that it imports will become more expensive.
Two thirds of our imports are unfortunately, fossil fuels, which is natural gas and crude oil, and these commodities by themselves are I call multiplier commodities. The price of crude is going up because the Saudis want to push up crude oil prices by artificially creating supply shortages.
So number one, crude is becoming expensive abroad. Number two, it's landing cost is becoming even more expensive because the rupee is depreciating against the dollar. It has now crossed the 74 and a quarter mark and still rising where the USDINR our is concerned.
So inflation will rise. Whenever petrol and diesel prices go up, everything from fruits, vegetable milk, eggs to cereals, pulses, grains, etcetera, everything becomes expensive. So number one inflation will go up. Number to your savings rates are coming down. Although the RBI today on Wednesday has kept the savings rate constant, do remember the bank rate is at four and a quarter percent, but the RBI has very clearly said it is targeting inflation at approximately 5%.
So if you're inflation is 5% and your interest rate is four and a quarter percent, you're actually 0.75% negative. The average Indian citizen is going to feel what the average Chinese citizen felt after 2012. Therefore I feel the Indians are coming.
I also said in my Saturday's Q&A session video that there are possibilities if the Indian rupee falls against the dollar that even if the gold price remains constant in the overseas market, they will still jump in India because the import will become more expensive and there you have it. Gold has already jumped. Silver yesterday already jumped on Tuesday and Monday as a matter of fact.
So since the last two or three days, immediately after I recorded this video on Saturday, on Monday and Tuesday, I saw bullishness in gold and silver. Frankly speaking, it's not my intelligence. This is just plain deductive thinking, the power of deduction that this is leading to this and therefore the fallout should be that.
All I am saying is inflation is rising, interest rates are falling and therefore people will have no recourse but to go to the safety of gold. This is called safe haven buying or flight to safety, which is a natural phenomenon in investment markets.
This is why I remain bullish on gold and I also think that an average Indian household will displace China in the coming year, if not latest, by two years displace the average Chinese household from the present number one position of consumption of raw gold.
Is there a possibility of India displacing Japan, which is number one in importing finished jewellery? That seemed a little difficult because we still like to buy gold in non-ornamental form coins, bars, lagdis, uneven bars, etcetera. We still go to our friendly neighbourhood trusted jeweller and get the jewellery made.
So we may not displace the average Japanese household from buying custom made or finished jewellery, but we definitely look like displacing the Chinese as number one in household gold holders.
With this comfortable mind, with this comfortable thought rather, gold and silver still have better days to come, Indians will lead the gold price up as swing consumers. Swing consumers are those whose buying patterns actually impact the price of the underlying asset or the instrument that they are investing in and Indians are definitely swing consumers.
Our wedding season actually triggers uprise rise in gold in the international market. So Indians are coming and they are going to make the international price of gold and silver go up.
With this comforting thought, I'll bid goodbye to you in this video, not before reminding you to click like on this video if you agree with what you saw. Subscribe to my YouTube channel if you haven't already done so. Click on the bell icon to receive instant alerts about fresh videos being put about here and in the comments section, good, bad, ugly, I'd love to hear from you. Go ahead and exercise your right to keep the direct link of communications open.
Help me reach out to fellow like-minded investors and traders who seek knowledge based trades and investment systems by the commending my video to your family and friends.
Have a very, very profitable day ahead. Vijay Bhambwani signing off for now. Thank you for watching my video. Take care. Bye.
Warm regards,

Vijay L Bhambwani
Editor, Fast Profits Daily
Equitymaster Agora Research Private Limited (Research Analyst
Recent Articles