Time to Change Our Trading Blueprint?
Apr 8, 2021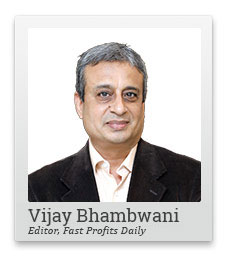 There has been a big geopolitical development recently that you as an astute trader should know about.
The Indian government has decided to reduce the country's dependence on crude oil imports from Saudi Arabia.
This has big implications for the economy in the long-term but what about the short-term?
Should we change the way we trade crude oil? After all it concerns our very profitable trading blueprint.
In this video, you will find the answer to this question.
Let me know your thoughts. I love to hear from you.
Hi. This is Vijay Bhambwani and in this video I want to discuss a critical geopolitical update that a lot of my viewers have asked me about. Some are concerned as to what's happening and some of our subscribers of the Weekly Cash Alert service are wondering if my game plan all my blueprint towards fossil fuels has undergone any change. So here it goes.
What I am talking about is the media announcement of the Indian authorities announcing one third of a cut back on oil that India will buy from Saudi Arabia after Saudi Arabia raised the OSP or the official selling price of crude for Asian buyers.
Now the ironic thing is that the OSP for European and American purchases either remain the same or have been cut because those regions were said to be still under the recovery process from the covid pandemic, whereas the Asian demand remained robust.
Must See: Next 10 Yrs Belong to this Sector
So the Saudis have basically resorted to what any seller does. They've raised prices in a market which wants more, and they either kept prices constant or cut them in a market where the demand has reduced.
India has basically resorted to cutting its purchases from Saudi Arabia. So a few friends were concerned as to whether there will be long serpentine queues at petrol pumps or will petrol and diesel prices go up in India?
More importantly, from the point of view of our exposure in the market in our trades and investments, whether I'm going to change my opinion about fossil fuels, which I have been saying should not be bought because nothing in the material level, at the ground level has changed. So let me run you through as to what can possibly happen.
Let's not forget we are talking about policy. We are talking about a real world and real politics where everything is fluid and can change overnight. Friends can become not so friendly people and not so friendly people can overnight become the best of friends because vested interest brings them to the table back again.
So let's not rule out anything, including the Saudis and Indians raising a toast together, maybe a fortnight from here and the changed circumstances but let's not forget that there are a whole lot of other countries with a whole lot of oil to sell in the market, and therefore the world is awash in oil.
There are fresh discoveries which have been announced in Guiana. There are fresh discoveries which have been announced in Turkey, in Iran, and the Saudis themselves have basically re-commissioned Wafra and Khafji oil wells which were on the border which they shared with Kuwait and there were disputes as to who basically owned those wells.
Now that dispute is sort of amicably sorted, and there is an oil distribution or a sharing formula arrived at between the Saudis and the Kuwaitis, and oil will start flowing from the spigots pretty soon.
Let's also not forget that Abu Dhabi is jacking up its crude oil capacity, and a whole lot of other countries are now ramping up their capacity, even though the OPEC temporarily is resorting to output cuts to push up the prices of oil.
It's not that that demand has increased so much that the buyers are banging on the doors of OPEC countries demanding and pleading for oil. Remember, this oil price rise is engineered, I'm using the word engineered here by creating supply shortages. Now when you basically create supply disruptions, obviously the prices are pushed up because capitalist markets rely on demand and supply equation to price products.
So I think just because the Indians have reduced their dependence on Saudis does not mean that we cannot buy from Guiana, we cannot buy from America. Remember, after 2018, Americans are now swing exporters. By suing exporters I mean their exports are big enough to swing the price of oil from one extreme to the other.
The Americans are so far conserving their oil after the Yom Kippur war of the 1970s, and they had a whole lot of hydrocarbon reserves which lie untapped. Therefore in the coming years, I expect the Indian government to depend more and more on the American supply of crude oil.
Therefore, I don't expect an average Indian citizen to have a shortage of fossil fuels and the petrol pump nor am I in any urgent hurry to change my viewpoint and blueprint on trading fossil fuels for the remaining part of calendar year 2021.
So friends, we are on track. Nothing has changed and this is just a matter of not buying from one supplier and purchasing from somebody else. Yesterday, in my video about a gold and silver, I said the Indians are back and the Indian demand, which is by the way the second largest in the world, is responsible for creating price swings in the market in gold and silver.
Similarly, India is number three or the third largest importer of fossil fuels, and we are very dominant importer and we are also in a very comfortable position to wrangle out good prices, good discounts, and good trade terms to our advantage.
So I don't expect there to be any ruffling of the feathers to that sense, either geopolitically or changing our blueprint where trading fossil fuels is concerned. We remain on track and nothing has changed as compared to my previous videos in January and February about fossil fuels.
Friends, I bid goodbye to you in this video not before reminding you to click like on this video, if you agree with what you saw. Subscribe to my YouTube channel if you haven't already done so. Click on the bell icon to receive instant alerts about fresh videos being put out here. In the comments section, do let me know what you think of this video and what you would want me to record next. Good, bad, ugly, all kinds of feedback is welcome.
Help me reach out to like-minded investors and traders by recommending my video to your family and friends. I wish you have a very profitable day. Vijay Bhambwani signing off for now. Thank you for watching take care. Bye.
Warm regards,

Vijay L Bhambwani
Editor, Fast Profits Daily
Equitymaster Agora Research Private Limited (Research Analyst
PS: Join our ace chartist, Brijesh Bhatia, on Equitymaster's YouTube live stream. Brijesh will be talking about the price of bitcoin. Is it in a bubble? Find out at 11 am on 10 April. Set a reminder for the live stream here.
Recent Articles