How the Robin Hood Conference Will Affect Your Trades
Jun 15, 2021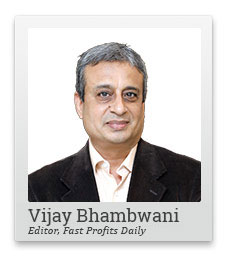 There's a big event on the horizon in the financial world: The Robin Hood Conference.
No this doesn't have anything to do with Robin Hood traders. It's just as important thought...especially if you are a commodity trader.
After 5 years, commodities are back on the agenda at this mega conference.
And you need to be on your toes.
There will be some big names in attendance who can move the markets.
In this video, I'll tell you why this conference can impact your wallet.
Hello friends. This is Vijay Bhambwani and I'm back with you to update you about a very important event that's going to be held very shortly in America and how it could impact the markets around us.
Friends I'm now talking about the ninth annual Robin Hood Conference, not to be mistaken or mixed up with the Robin Hood investment or the mobile trading application platform.
This is a New York based a charitable organisation, and the ninth annual conference is co-hosted by J P Morgan. The proceeds of this conference will go towards charity, but that's not what the point is all about in this video.
FREE REPLAY: Discover What Richa Revealed in Her Smallcaps Summit
What they are going to discuss at the conference, are investment ideas because obviously J P Morgan, being an investment banker, will sponsor and event, which obviously has to do something with the financial markets.
But two things that came to my mind was after a gap of half a decade, the conference is going to talk about commodities as a separate asset class. It's been neglected for five years in the past and what other think that really hit me was the line-up of the guests. I'm gonna update you with the who's who of the list of speakers at this conference. It's not a complete list. It's partial. I am sure many of you will recognise most of these names.
So Anthony Bozza of Lakewood Capital, Elissa Doyle, Third Point LLC, Mary Callahan, CEO, J P Morgan, John Griffin, Blue Ridge Capital, Paul Tudor Jones, who actually needs no introduction in the world of hedge funds, one of the most successful fund managers out there, and Ray Dalio of Bridgewater Associates, arguably one of the biggest funds of the in the world.
Stanley Druckenmiller, who again needs no introduction, was the personal manager of Gorge Soros' Fund when George Soros brought down the British pound sterling in what is now known as George Soros broke the Bank of England.
Then you have David Tepper and you have a rising star, Kathie Woods, but the crowning glory of this speakers list is His Royal Highness Prince Abdulaziz bin Salman, the minister of energy of the Kingdom of Saudi Arabia.
This is the first time that a Saudi oil minister, energy minister rather, is coming to an investor conference like this.
Now the fact that commodities are going to be discussed after a gap of five years and a Saudi oil minister who also happens to be a Saudi royal is a first. You also need to take it in context of the fact that Prince Abdulaziz bin Salman has very recently said people who are going to bet against oil and gas will be ouching as an exclamation of pain 'ouch', will be ouching all the way to the bank if they bet against the Saudis and oil and gas.
The fact that there are going to be leading lights the heaviest heavy wights, the most heavyweight investors and fund managers in the world out there where Prince Abdulaziz bin Salman can put his case for the bullishness in oil and gas basically means that this market, especially the oil and gas market, is likely to get even more volatile.
Am I abandoning my overall cautious view on this market and am I being bullish on this market?
Not necessarily. Not in the long run. In the short-term, yes, there could be disruptions, they could be volatility on the upside but overall, I'm maintain my view that I remain a sceptic at higher levels. I would still say at plum prices, details will be given to the Weekly Cash Alert subscribers. At plum prices, my longer term blueprint of going short at the appropriate time and at the appropriate price, still holds good.
But this investor conference and the fact that Prince Abdulaziz bin Salman is going to make a case for buying crude and oil as a bullish investment bet definitely changes things a little bit.
Since the eyes of the world will be on this conference, is it possible that Robin Hood traders now I'm talking about the app, the mobile trading app, the brokerage Robin Hood, which we are so used to seeing the limelight since the last few quarters.
As a matter of fact, I have recorded at least three videos on Equitymaster since the last 8 to 9 months about how Robin Hood investors and traders have arrived on the investment scene. This is the resurgence of retail, of the small guy, the Davids of the world, who are taking on the Goliaths, the hedge funds of the world and successfully trouncing them with their action in stocks like GameStop, AMC and their silver squeeze, which they attempted with limited success.
So is it possible that the Robin Hood traders or the Reddit traders will basically buy in to the story that Prince Abdulaziz bin Salman is trying to sell to the world through this Robin Hood plus J P Morgan conference?
There is a possibility of that happening. So we need to proceed with caution. The crude oil and natural gas, especially natural gas markets, are as it is, a minefield. I've met many people and fund managers who tell me that my choice of natural gas as a tradable instrument is very aggressive because it's like walking through a minefield.
I agree. It's very volatile. It's extremely challenging. That is what makes it a rewarding. Some of the biggest profits in Weekly Cash Alert have come from trading natural gas and then crude oil. So we are going to continue to do that. We're going to continue to take calculated risks. We are continuing to basically wait and wait for the right time and the right price before we hit the markets.
So the larger game plan remains intact. It's just that this event might just delay the trade till the right time and the right price comes along.
This is the update, my friends. I'm sure if there is anything meaningful coming out of the conversation, you will and definitely should expect an update from me in the immediate future.
On this note, I bid goodbye to you not before reminding you to click like on this video if you agree with what you saw and what you liked. Subscribe to my YouTube channel if you haven't already done so. Click on the bell icon to receive instant alerts about fresh videos being put up out here.
In the comments section, good, bad or ugly, I'd love to hear from you and help me reach out to fellow like-minded investors and traders by referring my video to your family and friends.
Friends, I wish you have a very, very profitable day. Thank you for your patience and watching my video. Do take very good care of your trades and investments, your health, your family, and friends. Thank you for watching. Take care. Bye.
Warm regards,

Vijay L Bhambwani
Editor, Fast Profits Daily
Equitymaster Agora Research Private Limited (Research Analyst
Recent Articles