How to Start Investing through Online Platform: Guide for Beginners
How to Start Investing through Online Platform: Guide for Beginners
May 10, 2021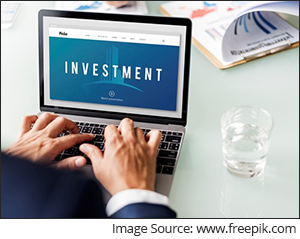 "Investing is laying out money now to receive more money back in the future" - Warren Buffett.
Investing is a way to set aside money while you are busy with life events and let your hard-earned money work for you so that you can reap the rewards in future. The main objective of investing a portion of your income is to put your money to work by investing in various suitable investment vehicles and endeavour for wealth creation over a period of time.
The pandemic has taught us many lesson, one of them is to prudently manage our finances to secure our future.
Last weekend when my family got together to spend some quality time, my cousin Aarti announced that she got her first job. We all were congratulating her when my Uncle said "Aarti, now you should start saving an amount every month for your future" to which Aunty added "Not only savings but you must also start investing a part of your income."
Aarti replied, "Yes, I am aware and planning to discuss with Mitali on making investments online" to which Aunty reacted saying "Online? are you sure it's safe and how will you manage your investments without a financial advisor." To which I responded, "Aunty, online investing is the most convenient way, especially in the current situation where staying indoors is the way to stay safe, to make investments in various instruments and it provides safety of data with transparency."
You see, investing through offline methods involves lots of complex paperwork, lengthy turnaround time, struggle to match with the cut-off timings for transactions etc. and this is overall a time consuming process.
Today, you could simply get an uber ride or food online with a swipe on your smartphone screen, Investing is no different. You can consider investing online and easily find the best app for mutual fund investment or even trade in stocks/equities online in an easy and convenient way.
Online platforms for mutual fund and equity investments are widely available, thanks to a variety of well-known applications, fund house portals, registrar and transfer agent websites, and others that provide such services. You can even invest online in other financial instruments such as fixed deposits, initial public offerings (IPOs), provident funds, debentures, bonds, gold, and derivatives etc.
Notably, millennials are more tech-savvy than the earlier generations since they have grown up using computers and the internet and have adapted well to using digital devices like smartphones.
A strong preference for investing online was observed even in older generations amid the pandemic than before due to transparency and ease of investing from the comfort of your home and lack of access to offline methods.
Many investors are now seeking to invest in the mutual funds through online platforms. The affinity towards online mutual fund investments increased with the awareness campaigns like "Mutual Fund Sahi Hai". This attracted investor's attention as an investment product that accelerates wealth creation potential as compared to other investment avenues. Those investing in mutual funds earlier through offline mode have now switched to the online platforms to take advantage of the ease.
Investments through online platforms have enabled many investors to have a control over their investment portfolio and financial decisions without the involvement of any investment broker. These online investing sources offers knowledge sharing about the market scenarios, fund performance track record, provides access to all information and resources regarding the investment instruments at the investor's disposal to help you make investment decisions.
Let me guide your with the steps of investing in mutual funds through an online platform and make your investments hassle free.
Step 1: Register yourself on any online investing platform
To start with, you need to first register yourself on an online investing platform of your choice such as, mutual fund house websites, registrar and transfer agents websites; (i.e. CAMS or Karvy), through any mobile application with online investing services.
At first, you will be required to create an account with your personal details that are required, similar to the offline mutual fund application form. You will be asked to fill your personal details and upload the required documentation to register and for smooth functioning of investment transactions. Sometimes the process for registration varies on different online investing platforms as per their norms.
With regards to documentation, KYC is mandatory for any mutual fund investor, first-time mutual fund investors will need to complete their Know Your Customer (KYC) formalities. This can be done through the online portal you are applying or through KRA (KYC Registration Agency) website. You would be required to upload self-attested copies of PAN, Aadhaar, bank account details (account number, IFSC code, MICR, etc.) and Photo for verification purpose.
The KYC is linked to your PAN number, hence, when investing through different platforms they first check if your KYC is completed using your PAN details. If your KYC formalities are done, you can complete your online registration and begin investing.
It is important to note that if the KYC process is completed online, the maximum amount you can invest in a mutual fund is restricted to Rs 50,000 per annum.
--- Advertisement ---
WATCH: FULL Replay of Our Urgent Broadcast

The full replay of our urgent broadcast on India's Revival is available for a limited time now.

In case you missed watching our broadcast LIVE...

You can see all the important highlights from our broadcast in this replay.

Please note that we may take this replay off the internet any minute.

So it is highly recommended you watch it immediately.

Click Here to Watch the Replay NOW
------------------------------
Step 2: Select the desired schemes and investment details
After you have access to the online investing platform, you may now explore the product and services offered. These information and resources will help you in making effective investment decisions, basic market knowledge is must before Do-it-yourself investing.
Under mutual funds, there are two different plan options i.e. regular and direct, the mutual fund schemes with regular plans are bought through a mutual fund broker, distributor, or advisor. For every regular fund, the fund house pays a commission to the intermediary for introducing a new investor to their plan(s).
While the mutual funds with direct plan eliminates the need of a distributor saving you from various costs that get divided to the middleman, here you invest in the scheme that are directly offered by the fund house or AMC. Hence, the expense ratio of direct plans is comparatively lower than that of regular funds and this also benefits your with allotment of more units in the same investment amount.
[Read: How to invest in direct plans of Mutual Funds]
You can move to the investment section on the online platform and ensure you select the desired mutual fund with direct plan option. Further, you could choose from growth and dividend options as per your financial goals. Double check your scheme selection with plans and options to prevent any incorrect investment calls.
BREAKING: It's Good Time to Invest in Gold, but Just Don't Go Blindfolded
Step 3: Transaction details
After your scheme selection, you will be required to provide your bank account details and as you have entered while registration you may have to just verify the same. You must be careful with this step and there might be some errors which if you overlook to proceed ahead can create a problem.
You must ensure your bank details are correct your bank account number, IFSC code etc. to avoid the tedious task of getting it corrected later. After verifying all your details, you may proceed to initiate the transaction and it may require you to authenticate with a One Time Password (OTP) through your mobile or email id as registered.
Your transaction will be completed successfully after you receive a transaction reference number and it is noteworthy to save this number for future concerns if any error occurs in the transaction process.
The above-mentioned steps will complete the online investing process for your mutual fund investments and it is mostly similar on several online platforms.
Many of you yearn to understand the market better to make right investments, but most of you are unable to translate your plans into action and held back from making worthy investment decisions. Moreover, there is plethora of information about markers readily available; the vast amount of data available has given rise to new challenges. You must have a reliable source of information that offers right insights and prevents you from any loss-making investments.
While investing there are various aspects to consider like S.M.A.R.T goals, your risk profile, asset allocation and selecting worthy mutual fund schemes etc. The financial advisor guide you through your investments and charge a fee for their financial planning services. However, now the way you can receive financial advice has changed drastically, the new age investment advisory has emerged called robo-advisors.
Robo-advisors entered the investing scene about a decade ago and make investing as simple and accessible as possible. You don't need any prior investing experience, as robo-advisors take all of the guesswork out of investing. The online investing platforms use technology that runs complex algorithms to develop automated customised portfolio allocation and investment recommendations.
Robo-advisors work by asking a few simple questions to determine your goal and risk tolerance and then investing your money in a highly diversified low-cost portfolio of worthy investments. Investment decision should be backed by sound research and there are various qualitative and quantitative parameters that need to be considered while selecting worthy mutual fund schemes.
To conclude...
With all these options available investing for beginners through online platform is most convenient and straightforward than ever before. Once you have a certain amount apportioned, you can start investing and starting as early as possible even with your first paycheque is important regardless if you invest with a huge or small amount.
Mutual funds are perhaps the best way for young investors to get started on their investment journey and the Systematic Investment Plan (SIP) is a suitable route as it offers to start investing with as low as Rs 500/- per month. The key to wealth creation is developing a habit of investing regularly over a period of time with valuable investments.
PS: We at PersonalFN have an exclusive virtual investment advisor, uniquely built in such way that it knows the market and above all, it knows YOU!
This robo-advisor is backed by massive experience of well over 15 years in the financial market and it provides you with an opportunity to build a robust mutual fund portfolio of direct plans. Read here for more details...
You just need to follow few steps for registration and answer few questions based to understand your investment requirements and you can begin with your online investing journey. PersonalFN Direct offers you to invest in a ready mutual fund portfolio based on your risk profile, which is strategically designed by our research team to suit your investment needs.
So, what are you waiting for? If you wish to start your online investing journey, you may enrol to PersonalFN's exclusive Robo Advisory platform PersonalFN Direct!
Happy Investing!
Author: Mitali Dhoke
This article first appeared on PersonalFN here.
Join Now: PersonalFN is now on Telegram. Join FREE Today to get 'Daily Wealth Letter' and Exclusive Updates on Mutual Funds
PersonalFN is a Mumbai based personal finance firm offering Financial Planning and Mutual Fund Research services.
Disclaimer:
The views mentioned above are of the author only. Data and charts, if used, in the article have been sourced from available information and have not been authenticated by any statutory authority. The author and Equitymaster do not claim it to be accurate nor accept any responsibility for the same. The views constitute only the opinions and do not constitute any guidelines or recommendation on any course of action to be followed by the reader. Please read the detailed Terms of Use of the web site.
More Views on News
May 12, 2021
So far in 2021, IPOs in India have raised nearly US$ 3 bn, the best start to the year since 2018.
Apr 20, 2021
Here's the rundown on the company's latest quarterly results.
Jun 11, 2021
PersonalFN's analysis on the features and performance of UTI Flexi Cap.
Jun 11, 2021
The best unlock investments you can make in the market.
Jun 11, 2021
Charlie Munger's open secret about investing success.
More Views on News
Most Popular
Jun 8, 2021
This is why I'm bullish on the hotel and hospitality sector.
Jun 1, 2021
To become a better intraday trader, follow these rules religiously.
May 31, 2021
Is the Indian central bank correct in warning you about a market crash?
Jun 2, 2021
Get ready to profit from a massive stimulus that you've never seen before.
More