Investment in securities market are subject to market risks. Read all the related documents carefully before investing
An Emerging Opportunity for Investors
India's Lithium Megatrend
This is Going to be India's Decade. Here's How You Can Invest to Ride It
Mar 31, 2023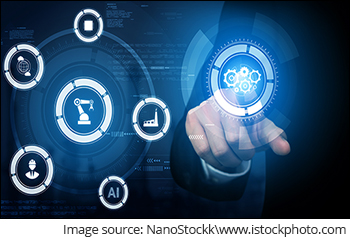 A few weeks ago, we concluded Equitymaster Annual Conference 2023. Before covid hit us, we hosted this conference at the Taj Mahal Palace Mumbai. Covid made us shift to a virtual mode that we continued with this year as well.
I miss the experience of meeting and interacting with you in person during tea breaks and scheduled interactive sessions.
However, I also realise that a virtual medium makes it possible for more subscribers to connect for whom travel may not be possible.
The underlying theme was 'India's Decade - Fortune from Factories'. I personally spoke about my favourite investing theme for 2023, and the stocks that are well positioned to benefit from it.
Coincidentally, the day of my presentation was also the day when I read Berkshire Hathaway's annual letter from Warren Buffett.
And I found a very interesting connection.
You see, Buffett has been investing for almost eight decades. This is more than one third of America's lifetime as a sovereign nation.
His investing genius is without question. But by his own admission, he was also born lucky. His luck was to be born in America in 1930 when the country's economic growth was firing on all the engines.
That's quite humble of him to acknowledge. But there is also a great truth in that statement. Being born at the right time and the right place helped Buffett ride the great American tailwind.
--- Advertisement ---
Investment in securities market are subject to market risks. Read all the related documents carefully before investing

Are these EV stocks potential multibaggers in the making?

Our senior research analysts have identified two EV stocks.

These two stocks riding India's emerging EV trend very smartly.

If you're looking to buy some high-potential stocks in the current market environment, then we strongly suggest you check out these two EV stocks.

Click Here to Know More
Details of our SEBI Research Analyst registration are mentioned on our website - www.equitymaster.com
---------------------------------------------
Unless investors in India do something stupid, I believe that with a little patience and common sense, they too could be experience a similar ovarian lottery.
You see, after years of a slow dance, the elephant economy seems to have gotten into rhythm and is grooving well.
Consider this. During 2003-08, India witnessed a strong capex cycle. The BSE Sensex surged from 3,000 odd levels to over 20,000 in January 2008 - an almost 7x surge.
The individual indices such as capital goods index witnessed an almost 23 times gain! The smallcap index was up 16 times.
Over this time, the Sensex earnings grew at a CAGR of 26%, i.e. it almost doubled every three years, and the Sensex PE ratio expanded from 15 to 28 times in by January 2008.
The bull wave had come along with the credit growth. But the momentum could not be sustained.
The reason? Excesses were created during this boom. The companies that once seemed to be leading this trend from the front ended up getting burnt.
They did a good job of bidding and winning tenders as lowest cost bidders. However, with huge debt taken to execute long gestation projects, returns on such projects turned out to be unviable. Some of the companies like Suzlon could not even pay back their debt.
It was not just the corporate balance sheets that got impacted. Even the banks' balance sheets were saddled with huge NPAs. This in turn impaired the credit flow in the economy and kept the private investment subdued. In short, it all ended up in a vicious cycle.
But this time, the capex cycle seems to have solid legs. Events such as demonetisation, RERA, GST and the IL&FS crisis have had their sobering effect, pushing the economy into formalisation.
The pandemic and Russia-Ukraine war have been a blessing in disguise from an economic standpoint.
The shakeup that these events induced in the global supply chains has been a tailwind for the China plus one megatrend. India has been a great beneficiary, especially with the policies like Make in India and PLI (production linked incentive schemes).
A case in point is the textile industry where India has emerged as a leading exporter. Another case is the defense sector, where indigenisation has led to homegrown defence companies turning out to be multibagger stocks.
Another instance is Apple turning to India for its manufacturing base, from where it is targeting production of 25% of its iPhone.
The winds of change are blowing. The credit offtake is growing. Corporate balance sheets are cleaner, and cash flows suggest higher capex affordability.
But that's not enough. Betting on the right businesses and managements is critical to ride these structural shifts.
I'm particularly interested in pick and shovel plays. These are the companies that produce goods and services to enable this capex cycle. However, they themselves do not have to incur a disproportionate share of this capex.
Also, they are subject to lesser risks as compared to direct participants. This allows investors to invest in a theme while limiting the risks that may come along with it.
For example, consider the paints sector.
--- This is Third Party Advertisement ---
Mutual Fund investments are subject to market risks, read all scheme related documents carefully.

[MEGA] Webinar Invitation -

Navigating markets in 2024 - Fund Managers' Year End Perspective.

Date: Dec 6th Time: 6pm Venue: Your Computer

What's Next for equity, debt & gold asset classes?

Join Chirag Mehta, CIO and Fund Managers of Quantum AMC as they discuss asset class outlook & what one should expect from the markets in the new-year.

Register Free for this Exclusive Webinar
----------------------------------------
Last year, Grasim announced an aggressive capex plan in the paints sector to increase planned capex from Rs 50-100 bn. The capacity it's aiming for is 1.33 bn litres. This is very close to market leader Asian Paints.
Averse to lose its leading position, Asian Paints has approved Rs 20 bn more in the latest quarter over and above Rs 67 bn capex.
It is not hard to imagine what overcapacities in the segment might do to existing players. Increased supplies, without a proportionate increase in demand, are likely to increase competition and pricing pressure. Its neither good for Grasim nor Asian Paints.
But guess who a clear beneficiary of these developments is? It's a smallcap company like Moldtek Packaging, that manufactures and supplies pails and takes care of the packaging needs of the paint sector. The company is a common supplier to both these companies in the paint segment.
Similarly, look at defence space. The orders could be lumpy, sensitive to the budget allocations towards defines. The business, especially in case of pure manufacturing firms could be asset heavy. There could be heavy debt on the balance sheet if the business is capital intensive.
Equitymaster Conference 2024: View Your Invitation
So a better way to play this theme could be to look for companies focusing on technologies that would find application in defense, but where the application area is not limited to it. This will include the likes of communications, sensors, radars, imaging systems, advanced materials, unmanned vehicles or drones technology and so on. The likes of Avantel.
Basically, to be on the right side of this capex bet, I am focusing on companies that are benefitting being in the ecosystem in which the trend is playing out.
Warm regards,



Richa Agarwal
Editor and Research Analyst, Hidden Treasure
Recent Articles