Look Out for Extra Cash from Your Stocks in Next Few Months
May 12, 2021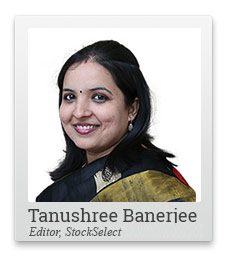 If you have been attending any of the virtual AGMs in the past year, you would know how important dividends are.
Many of such meetings get completely hijacked by shareholders demanding high dividends.
Some take the liberty of chastising the management for being too frugal.
Or like billionaire Rakesh Jhunjhunwala did for Titan recently, they question the management's capital allocation plans, given the tons of cash on the balance sheet.
Yet others read out poems or sing songs praising the management, thrilled with the extra dividends.
In short, we often witness a drama that can put Bollywood to shame.
--- Advertisement ---
STOP Trading and Become a Lazy Millionaire...

There's an incredible way to get extremely rich without losing any sleep whatsoever.

The most amazing thing is that you can accelerate your wealth creation journey with very little effort...and without any unnecessary risk.

Rahul Shah, our Co-Head of Research, is about to reveal his ultimate master key to SUPERFAST riches which he has successfully mastered over the last 15 years.

In fact, on 24th January at 5pm, he's going to reveal everything about the most controversial project of his career - Lazy Millionaire.

If you want to sleepwalk your way to extreme riches, you've got to tune in to this special summit.
------------------------------
And at the core of it's often dividends. The extra cash that investors believe is free money for staying invested in the stock.
Trust me, there is a lot more to it.
High dividends cannot be the sole reason fot you to buy a stock. You have to ensure that you buy the right kind of business.
Nothing tells you about the sustainability of a business better than a company's track record in paying dividends over a long period of time.
Earnings can be manipulated and are not trustworthy. However, dividends indicate good corporate governance.
Also, consistent growth in dividend payout is the best yardstick to measure the management's commitment to creating shareholder wealth.
In other words, you would want to be invested in companies that can offer you some returns even while passing through economic depressions, cyclical downturns, and periodic shocks.
But dividends are not just your friends for bad times. In good times, a handsome dividend can be the icing on the cake!
FREE REPLAY: Catch the Details of Potential Crorepati-Making Stocks Right Now...
For countries like India, where inflation has been on average much higher than in the West, dividends make it that much easier to earn inflation-adjusted returns.
The returns on fixed deposits here have rarely managed to offer real inflation adjusted income in recent years.
But if the returns on a safe stock are topped with a healthy dividend yield, beating the inflation number by a wide margin is not impossible.
Now, you may have great companies that are growing very fast but they are not willing to pay out dividends.
If the valuations are right, there is no reason to ignore such companies.
But you must verify the track record of cash-rich companies.
Check if they have been going overboard with their expansion or acquisition plans. In not then, you cannot be too sure of the cash flows being put to the best use.
The absence of dividends, therefore, does not assure the company will grow fast enough to compensate with returns.
That said, you will find companies in India with higher growth prospects compared to their counterparts in the West.
--- Advertisement ---
[Alert] Sell These 3 Stocks Immediately

These 3 stocks are ticking time bombs in your portfolio.

It is very likely that you could be owning these 3 overvalued...

fundamentally weak... ready to crash stocks... in your portfolio today.

Because many stock brokers have painted rosy pictures of these stocks. But the reality is starkly different.

If the market crashes, then these stocks could wipe out your wealth.

You should get rid of these stocks as soon as possible.

Click her for full details of these 3 landmines
------------------------------
The average dividend yield of most consistent dividend paying companies in India ranges between 1% and 3%. There are a few outliers, and one can find some mouth-watering yields during market corrections.
However, keep in mind that, if a company is indeed growing its earnings fast enough, consistency is the key.
Even a dividend yield between just 1% and 3% can add up to a mind-boggling return over a period of time.
So, by all means look out the extra cash that companies hand as dividends over next few months.
But also make sure the payouts come from the company's internal cash flows. Stay away from leveraged companies paying high dividends.
Remember sizeable amounts of such extra cash over the years can help you build a fortune.
Stay tuned for more ideas to build a fortune.
Warm regards,

Tanushree Banerjee
Editor, StockSelect
Equitymaster Agora Research Private Limited (Research Analyst)
PS: Join me online on Monday, 17 May, at the Great Indian Wealth Project. I'll show you how to potentially accumulate an 8-figure fortune in the long-term. Full details here.
Recent Articles