Find Out
How to Find One Stock with Crorepati Potential? >> READ MORE
Beware of Buying ESG Rated Stocks! Rating Shopping Just Got Easier
Jun 30, 2021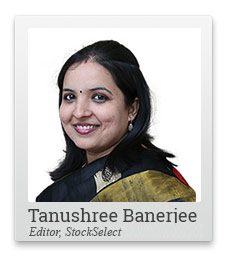 It was 23 September 2008.
Satyam Computer Services won the coveted Golden Peacock Global Award for Excellence in Corporate Governance.
The award came from the World Council for Corporate Governance (WCFCG).
Barely three months later, on 7 January 2009, Satyam founder Ramalinga Raju wrote a letter to the board of directors.
He confessed having manipulated the accounts to the tune of Rs 140 bn.
The stock crashed 83% in a day wiping off over Rs 120 bn of shareholder wealth.
Raju's admission that he cooked up the books of Satyam to appease shareholders did little to salvage the company's reputation.
--- Advertisement ---
A One Stock Gift in 1990 Turns into Rs 130 Crores

In 2017, Ravi made headlines by calling a leading business news channel with a surprising announcement - his grandfather had left him 20,000 shares of only one stock.


And on the day of his call - these shares were worth Rs 130 crore.

Can you guess which is this company?

It's MRF.

Ravi's story is one of the amazing stories of becoming Crorepati from a single stock.

But the question is, how to find that one stock with crorepati potential?

To find the answer to this million-dollar question, join our 'One Stock Crorepati' MEGA summit on 30th June, where we will reveal details of what we call a potential 'crorepati' stock...

Click here for full details...
------------------------------
On the contrary, the episode raised several questions on the quality of governance of the award-winning firms.
But that was not the end of investors trust with rated firms.
Rating companies globally were already under the scanner in 2009. They had assigned the coveted 'AAA' to subprime lenders. They turned out to be the epicenter of the 2009 credit crisis in the US.
Rating agencies in India too have been hauled up for having conflict of interest.
The firms assign ratings to the clients for a price. Plus the rating agencies are also engaged by their clients for other consulting services.
It has therefore not been to difficult to trace instances of rating shopping among non-credit worthy entities.
Credit rating agencies in India had offered AAA rating to the likes of IL&FS, Dewan Housing, Yes Bank, United Breweries, and what not.
Eventually, the rated businesses succumbed to the pressure of their poor balance sheets and shareholders lost a ton of money.
--- Advertisement ---
"$2.5 Trillion Crypto Market Boom..."

A booming $2.5 trillion market...

Set to multiply by 100 times over the next decade...

With legendary investors like Warren Buffet, Elon Musk, and Peter Thiel pouring in billions of dollars all over...

Would You Really Want to Miss It?
------------------------------
But the rating agencies managed to walk away with fat fees.
We shouldn't be surprised if history repeats under the garb of ESG rating.
Investors globally, especially institutional ones, are now keen to limit their exposure to companies that rank high on three parameters.
Environment (E)
Social (S)
Governance (G)
Companies that are ESG complaint have seen the maximum inflow of funds in the post Covid bull market.
Increasingly the ESG parameters are being adopted by market regulators to keep out defaulters.
Now there is nothing wrong with that.
Serious investors always look out for good governance. Companies that are socially and environmentally responsible deserve a place in investment portfolio all the more.
But not if the ESG rating has been paid for!
EXPOSED: The Shocking Truth Behind Today's Hottest Investment Opportunity
The ESG rating, so far, has no uniform parameters. Nor are government bodies assigning them.
Very few companies have distinct ESG declarations in their annual reports. Apart from a few renewable energy resources, companies do little to prove their ESG credentials.
So, credit rating agencies in India have now begun to offer such ESG ratings to companies for a price.
It's only a matter of time before you find thousands of companies sporting the much-coveted top grade ESG rating.
So, blindly buying stocks based on such ESG rating could be a huge mistake. One that could even lead you to the IL&FS or Yes Bank of tomorrow.
So, take the ESG ratings for stocks with a pinch of salt for now.
And do not let it compromise your usual safe stock investing.
Warm regards,

Tanushree Banerjee
Editor, StockSelect
Equitymaster Agora Research Private Limited (Research Analyst)
Recent Articles