A Rare Buying Opportunity in an Exciting Stock
Sep 16, 2021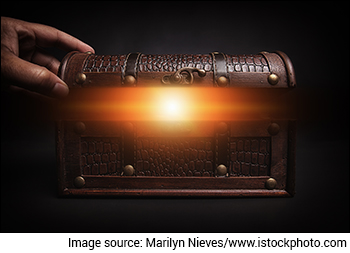 My cousin is facing a dilemma that most engineers could only dream of a few years ago.
He has barely two years of work experience. Yet he has received three job offers with salary hikes from 60% to 130%. Startups as well as IT and ecommerce firms are interested in hiring him.
I can understand his confusion. He never had so many career choices before.
Should he join an established name with will bring stability or a startup which will offer a great learning opportunity?
Should he give preference to the company with ESOP or the one offering a hefty joining bonus?
It almost seems like a first world issue, a choice that privileged people would have. But it's not.
The demand for manpower in the service sector has shot through the roof. That has put pressure on companies to hike salaries.
I had a concall with the management of a small IT firm a few weeks ago. I asked about the potential of the business to double its revenues over the next two or three years.
He did not sound buoyant. The biggest challenge was huge attrition and the rising bargaining power of employees.
--- Advertisement ---
Watch this Before Investing Your Money in EV Stocks

On Monday, we revealed this massive 15x opportunity in electric vehicles.

And also shared the details of 3 EV stocks to ride this mega opportunity.

Now, these are not typical EV stocks. Instead, these are what we call the backdoor EV stocks.

As per our research, the best way to ride the 15x EV wave is through these 3 stocks only.

You can get full details by watching this video...
------------------------------
To be sure, this issue is not company specific. Amid a very tight job market, wages are going up. Even then, retaining talent is a herculean task.
And this trend is not going to end any time soon.
There is huge demand for talent and employees know it. This is why, even those with little experience to brag of, are making the most of it.
Higher salaries could boost consumption in the economy. But in services sector, wages are the biggest cost item on the income statement. Thus, could lead to a big dent in profitability.
The signs of exasperation are hard to miss. Even Google is now demanding 'Proof of Offer' from candidates before considering a salary hike while negotiating.
Amid the euphoric valuations in the stock market, you should not ignore this risk in tech and service sector stocks.
Now contrast this with the agriculture sector.
Historically, the sector has been a kind of paradox. Despite employing the biggest chunk of population, its contribution to the GDP is dismal.
Amid India's economic development, this sector has been left behind. There are still gaping voids in infrastructure and still too much reliance on the rain gods.
--- Advertisement ---
[Alert] Sell These 3 Stocks Immediately

These 3 stocks are ticking time bombs in your portfolio.

It is very likely that you could be owning these 3 overvalued...

fundamentally weak... ready to crash stocks... in your portfolio today.

Because many stock brokers have painted rosy pictures of these stocks. But the reality is starkly different.

If the market crashes, then these stocks could wipe out your wealth.

You should get rid of these stocks as soon as possible.

Click her for full details of these 3 landmines
------------------------------
Last year, covid caused a havoc in the marketing of agricultural produce. This caused huge uncertainty in the minds of farmers.
The need for food security and a desire to help poor and marginal farmers led to a surge of policy measures. These include a slew of policies aimed at increasing incomes for farmers.
These polices could be a game changer.
And I'm not talking about the massive subsidies that will help the farmers in their time of need.
The proposed farm bill is meant to help small farmers. These comprise over 80% of all Indian farmers. They now have an option to sell outside the regulated APMC (agricultural produce market committee).
And that comes along with the option to sell at minimum support prices too.
Higher incomes will transfer power from the hands of the middleman to farmers. It will give them more bargaining power.
Agricultural sales will be further supported through e-NAMs i.e. electronic national agricultural markets.
Thanks to contract farming laws, they will be able to enter agreements with the corporate sector to sell produce at mutually agreed prices.
Agriculture sector is marred by unpredictability. This keeps farmers from making investments beyond the bare minimum. The new law offers better visibility for their incomes. It could attract investment in procurement and storage from the private sector.
Also, the removal of certain crops from restricted items does away with limits on stock holding. It's likely to attract private investment in agri infrastructure.
Instant Updates: Join Our Telegram Channel and Get Instant Updates
Along with these reforms, the setting up of FPOs (farmer producer organisations) to give farmers a better ecosystem and rising institutional credit to farmers, will go a long way to realise the aim of doubling farmer's income.
With higher incomes they can invest in products and techniques that will increase crop yields. Unlike the service sector where higher incomes dent profits, higher farm incomes are a win-win.
It will certainly be positive for many companies in the agricultural ecosystem. Many of these companies are listed on the stock market.
And one of them is my latest Hidden Treasure recommendation.
To be sure, while these policies will be positive for the company, they are not my rationale for recommending it to subscribers.
I like it for the following reasons.
It's a leading agrochemical company whose products were categorized 'essential' amid the pandemic. This offers business stability as well as growth.
It has strong brands, a good distribution channel, and a pan-India presence across a wide variety of products and crops.
Covid was a litmus test for many players in the industry. Amid these tough times, the company managed to extend its market share. Thanks to its efficient supply chain and strong relationships with its partners, it clocked over a growth 20% in the revenue.
And that came along with an expansion in profit margins too.
Here's another thing I like. Despite catering to a sector which is highly dependent on monsoon vagaries, the margins and return ratios of the company have been fairly stable.
Thanks to strong tie ups with global companies it has expanded the value added product portfolio, keeping the business asset light in the process.
It has been debt free for years and enjoys good liquidity. The management has been generously distributing profits back to shareholders.
In the coming years, I expect the business to benefit from an upcoming capacity expansion, and its strong product pipeline.
This stock was too expensive to recommend until recently. But after a long wait, the recent correction in has opened a great opportunity to enter.
And it has attracted the attention of big institutional players. I've asked my subscribers to enter before its valuations catch up with the strong fundamentals.
Hidden Treasure subscribers can read my recommendation report here.
Stay tuned for more such exciting investing opportunities in smallcaps.
Warm regards,



Richa Agarwal
Editor and Research Analyst, Hidden Treasure
Recent Articles