A Great Time to Buy ITC
Sep 17, 2021
Editor's note: ITC was the biggest story in the stock market yesterday. The stock was up almost 7%. Many analysts have turned positive on the stock recently. But I have been bullish on ITC for quite some time. In this editorial, published in early August, I said it is the best time in years to buy ITC. Read on to know more...
---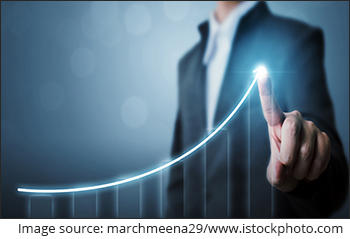 It's an open season for trolls targeting ITC's poor performance in recent times.
They were at it again when the market scaled a new life time high last week. Tongue firmly in cheek, one of them called ITC the most consistent performer of the last few months.
Of course, the reference here was to the 'consistent underperformance' of the hotels to tobacco conglomerate.
The stock price of the company has remained stubbornly around the Rs 208 even as the Nifty has moved from 9,800 levels to more than 16,000.
The going really has been tough for a company that once used to be among India's favourite blue chips. The stock has lost about 40% from its highs four years back even as peers like HUL and Nestle have looked in top form.
--- Advertisement ---
FREE Replay

See What Happened at the Top 3 Stocks for 2022 MEGA Summit...

Offer Expires at 11:59 PM Tomorrow...




Grab Your FREE REPLAY Now...
------------------------------
However, are the woes of the company coming to an end? Has the bottom been finally reached?
I will go out on a limb and say yes.
I have a strong feeling that unless something goes drastically wrong with the fundamentals, the stock may have reached a nadir.
Put differently, the stock may not fall much from the current levels. On the contrary, this could perhaps be the best time in a long time to buy the stock.
Why?
My optimism stems from the low interest rates on offer across a spectrum of asset classes.
Take fixed deposits for example. I recently renewed my FD with a leading private sector bank at an interest rate of just 5% per annum.
Well, this is exactly the dividend yield that ITC is currently trading at.
I know what you are thinking. Comparing ITC with FDs is like comparing chalk with cheese.
But think of it this way...
At current valuations, I am getting a solid blue chip stock that only gives me FD like returns but has the potential to provide both capital appreciation as well as increase in dividend payouts in the future.
Thus, unless the dividends reduce dramatically in the future, the investor is assured of an FD like returns even as he waits for the stock price to regain its upward journey.
ALERT: Top Investment Recommendation for 2022
Another way of looking at this situation is pitting ITC against a market darling like Pidilite Industries and assuming they're going to shut the stock market for five years starting tomorrow.
Pidilite currently trades at a dividend yield of a paltry 0.4%. Thus, all that the investor will receive by investing in Pidilite at today's valuations will be a return well below 1%.
This is very low in my view and is the result of paying too high a multiple for a stock.
If you pay in excess of 100x multiple for a stock - the current valuation of Pidilite - you are essentially banking on someone else to buy it back from you at a similar multiple or higher.
Of course, Pidilite will grow its EPS at a much faster rate than ITC.
But do you think investors would be willing to continue to value it at 100x when its 5-year average has been 60x and a 10-year average even lower at 40x?
I for one am not willing to take that risk.
ITC investors on the other hand will keep earning their 5% dividend yield even with the stock market closed.
And who knows, if things take a turn for the better, the dividend earnings may keep rising.
--- Advertisement ---
Have You Checked Out Our #1 Investment Idea for 2022 Yet?

We just released our #1 Investment Idea for 2022.

With the information that we have shared, you could learn how to tap into this potential 15x opportunity.

We have compiled a video wherein you could get all the details that you need to take advantage of this amazing opportunity.

All you have to do is click the link below to watch the video:

#1 Investment Idea for 2022
------------------------------
This is why I believe ITC may have not only bottomed out now but also has a better risk reward ratio than a lot of these market darlings trading at high PE ratios.
What do you think, der reader? Let me know your thoughts.
Do you think a laggard like ITC has a better risk-reward ratio over the next 3-5 years compared to a market favourite like Pidilite?
I think its advantage ITC.
Warm regards,



Rahul Shah
Editor and Research Analyst, Profit Hunter
Recent Articles