How to Profit from Modi 2.0's Rs 100 Lakh Crore Infrastructure Plan
Jun 18, 2019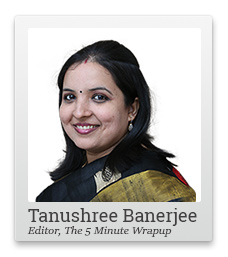 Since the start of the Modi 2.0 innings, there's been a buzz around its ambitious plans to build new India. According to the BJP's manifesto, Modi 2.0 is expected to pump Rs 100 lakh crore into infrastructure development by 2024.
I usually don't follow stories that aren't backed by on-the-ground action. For in the long run, market value assets for their actual worth and not speculated worth.
So, there is no point pre-empting any wealth creation stories that have little chance of materialising....
But then I came across some data that intrigued me.
Did you know, under Modi 1.0, India became the world's fastest highway building economy?
In the last five years, India constructed approximately 39,000 kms of highways. That is a jump of nearly 60% from the UPA-2 tally.
The NHAI achieved the pace of building highways at 32 kms per day in FY19. Its target for FY20, at 40 kms per day is almost 25% higher.
What Would 40 kms a Day of Highway Building Mean for Infra Stocks?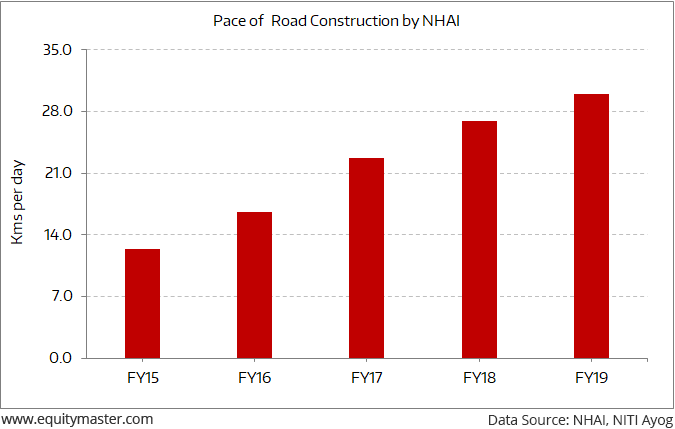 Now, I do not expect the 25% jump in road building to come in one fiscal.
However, I believe it is important this trend of improvement in execution continues.
And such a trend could be a big tailwind for many infra companies.
Also, Modi 2.0's infra plans are not restricted to road building alone.
Railways, waterways, drinking water pipelines, green energy, and affordable housing could also form a bulk of the Rs 100 lakh crore opportunity.
But does that mean investors should jump at the next hot infra stock?
Well, if you did that, you will find yourself in the 'infrastructure rally trap'.
What is that?
Well, this is a trap many investors found themselves in 2007.
Remember the Reliance Power IPO? It was also peddled as a big infra story.
There are other risks with infra stocks. They're usually backed by the government and heavily leveraged. Both can be their undoing unless the projects yield sufficient return on capital. That too quickly.
Look at China.
The Chinese government is planning investments of around US$ 300 billion, to add 20,000 kms of rail tracks. The country has an existing rail network of 80,000 kms. China's rail network will become the second-longest in the world behind the US, overtaking India.
Chinese government is also constructing around 12,000 kms of new expressways at a cost of over US$ 100 bn. China's road network of over 60,000 kms of high-speed roads is only slightly less than the 75,000 kms in the US.
China is also planning to expand the high-speed road network to 180,000 kms. Even though China has only around 40 m passenger vehicles compared to 230 m in the US.
An average investor may find China's infrastructure story very tempting.
But dig deeper...
You find 80% of Chinese infra companies are heavily leveraged. Their profits are so low that without low cost debt they can hardly survive.
So even as India's infra story sounds exciting, it is important to dig deeper and be careful.
There will be only a few stocks that will benefit the most from the transformation I call the Rebirth of India.
And I will be the first one to tell you if there are any infra stocks among them that can make it to my recommendation list.
Warm regards,



Tanushree Banerjee
Editor and Research Analyst, The 5 Minute WrapUp
PS: Dear reader, Tanushree believes this is the right time to buy the best 7 stocks in the market before they run up. Read more about these 7 stocks here...
Recent Articles