My 'Unlock' Investments
Jun 11, 2021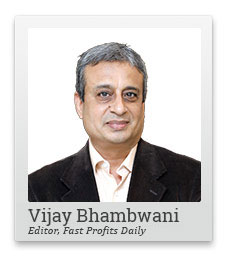 Control...
The 'unlock' trade or the 're-opening' trade is the talk of the town.
Everyone on Dalal Street and their uncle on has a view on the best stocks to buy during the unlock.
Well, I have an opinion too based on my 360-degree world view on the market.
In this video, I'll tell you what I think are the best investments to play the unlock.
Watch the video and let me know if you agree. I love to hear from you.
Hi, this is Vijay Bhambwani. I hope you're doing well in the markets and my videos are helping you become better traders in the markets because that is what this channel and my playlist is for. It's to help my viewers become better traders, make more sense and sensibility out of what is appearing to be random movement in the market.
You see, like I said in yesterday's video, nothing happens in the markets without a reason and because we are talking about financial markets, the reason invariably is financial in nature.
So taking this forward, I am going to talk about a few unlock trades of the year. What do I mean by unlock trades? Trades that are likely to benefit from the economy when it is unlocked.
Revealed: How Fund Managers Spot Winning Stocks
Of course, believing in behavioural finance and the 360 degree worldview of financial markets, I would also want to share the logic of why I think what I am thinking and of course, the usual caveat, it I can go wrong, which I do from time to time. So one needs to allow a little bit of leeway in my hypothesis.
So a few days ago, I recorded a video as to how the hotel industry could be a beneficiary after the corona pandemic is done and dusted and in anticipation of this, the prices have already shot up.
Which is why you need to wait for prices to come down before entering long for the long term in the hotel and hospitality sector.
Now, in this video, I am going to provide you a couple of sectors and then hazard a guess as to which one of these sectors would possibly be the biggest beneficiary and therefore you need to look at this particular sector with higher degree of weightage or preference, if you will.
So aviation is another sector which I look at, not that I'm a very big fan of aviation. Globally, aviation is a loss making industry, and the return on capital employed is not really very great.
But I think just like the aircraft which are parked in the parking base at airports all over the world, and travellers who in turn are feeling like they're chained and barred from travelling across the world, are likely to rush out to kind of visit overseas or even inter-city travel, therefore, aviation sector, might just see business humming back or rather, roaring bank once the unlock actually happens. So this is one sector that you need to keep a watch on.
Branded goods, especially those of goods that are in the FMCG space, like garments, shoes, etc. Now what we have seen in the pandemic based lock down is that luxury goods consumption hasn't really slowed down much.
The reason is that the high net worth individuals and the ultra-high net worth individuals don't really get impacted by a temporary or even prolonged a cashflow disruptions. They already have such high degree of savings that they continue to buy what they need to buy.
So I think branded goods in the FMCG space will continue to do fairly well. Logistics like ecommerce couriers, delivery companies etcetera, movers and packers transport companies, should continue to do well because in the unlock or post the unlock, we will consume goods and services, which will mean that logistical help will be required in a greater degree as compared to the pandemic based lock down. So I think this sector also needs watching.
I think people are going to dine out a lot more often, and I admit I would be a part of that segment of the consuming population. I would love to go out and eat more often, and as a matter of fact, since the pandemic, I haven't done that, which is something that I gladly looking forward to.
So restaurants, dining houses, hospitality sector, another area which can do fairly well as an unlocked trade.
If people are going to travel, can auto ancillary for example tyres, can tyre companies do well because people are going to travel a lot more, and maybe even intercity travel will return back to normal? I think sentimentally, that could be another sector to watch out for.
Now, do remember that the market's being what they are in addition to fundamentals, there will also be emotion based buying, buying in anticipation. Remember my video a couple of days ago? Retail traders and the markets.
Now this is a market which is full of newbies, millennials, and they have a very raw style of thinking, and therefore there is going to be a whole lot of emotion based buying, gut based buying, and therefore I think auto ancillary like tyres etcetera should do well.
Now here comes a sector that I think should do fairly well, which is why I have reserved the best for the last and I base my hypothesis on the firm knowledge, which is based on behavioural finance.
I was reading a chapter on behavioural finance in a good a book, and I came across a chapter as to why the most luxurious malls, especially the shops which are selling high value items, tend to keep pictures or rather large portraits of human misery. For example, starving children in Africa. For example, people suffering from a terminal illnesses.
Why would you want to actually do that in front of a shop that is selling US$10,000 watch? Why, indeed?
Now I was a little perplexed, and then the chapter went out to kind of throw light on this and take away my lack of literacy on this subject of marketing.
It says, if you make a person feel miserable, chances are people tend to drown that misery by trying to buy happiness and what else is better to buy happiness than to go shopping?
Obviously, such people are called shopaholics and by force of habit when you buy something, you tend to feel happier.
For a little over than a year, at least, if not for a continuous period of over than a year, interspersed with some openings temporarily, for large periods of time we have seen shopping malls and supermarkets being shut. Due to, of course, the raging pandemic.
My guess is, once the economy opens out completely and Corona is put behind us as a bad dream, my guess is, malls and shopping arcade stocks are going to do very well.
Purchasing happiness. We basically become as a society, a little more aloof, a little more distant. I Frankly I've attended so many condolence meetings of near and dear departed ones on Zoom that I have a feeling that people are going to rely more and more on electronic communication rather than visiting each other, dropping into each other's residences, joining them for lunch, dinner or get togethers of whatever.
Of course it's going to come back, but maybe a little less than what it used to be earlier. So people are learning to become more and more isolated and learn to live with themselves and what better way to make yourself happy.
Of course it's not that is the best way, but this is what is likely to happen is that people are going to gift themselves happiness by buying stuff that they may not need, which automatically means, hey, your shopping malls, etc are going to do fairly well.
Of course, the media, the print and electronic media is full of opinions about how once the unlock occurs initially, there will be a flood of deep discounts as older stuff is sold out to the public and then a new stuff replaces the on sale deep-discounted goods. That is when the profits will really start to escalate. Maybe a year after the actual knockdown is lifted.
So I would bet in the long run on shopping malls and department stores but of course, like the hotel industry, I would say that in spite of this being the unlock trade for me, the prices I feel have already run up. You must wait for declines and be extremely careful before getting your toes wet or diving into the pool.
Play it like a game of chess. A very lazy, very well calculated, and a very deliberate move out there. I think this story will reward you by 2022 provided, of course, you tend to get some kind of positions into place by end of 2021 at the most.
On this optimistic note, I'll bid goodbye to you in this video not before reminding you to subscribe to my YouTube channel if you haven't already done so. Click on the bell icon to receive instant alerts about fresh videos being put up out here.
In the comments section, good, bad or ugly, I welcome all your feedback and hey, help me reach out to like-minded investors and traders by referring my video to your family and friends.
I wish you have a very, very profitable day ahead. I would suggest you take very good care of yourself, your health, your family and friends, your trades, and investments. Thank you for your patience and watching my video.
Vijay Bhambwani signing off for now till we meet again in my next. Take care. Bye.
Warm regards,

Vijay L Bhambwani
Editor, Fast Profits Daily
Equitymaster Agora Research Private Limited (Research Analyst
Recent Articles