Investment in securities market are subject to market risks. Read all the related documents carefully before investing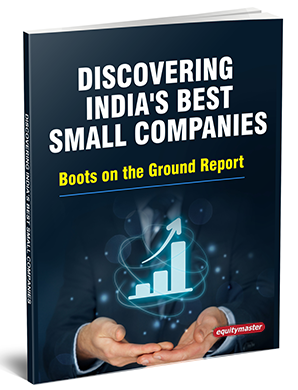 Claim this guide to see
how we identify high potential
smallcap opportunities for you
What to Expect from Smallcaps this Year
May 26, 2023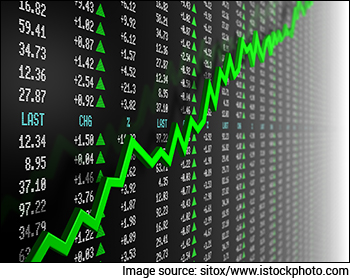 2022 was a big speed breaker for BAAP (buy at any price) and growth at any price investors.
With cheap money out of the picture, a lot of high-flying stocks saw the wind beneath their sails disappear.
However, the market sentiments are shifting again.
After the big sell off in March this year, many smallcaps have rebounded...and how.
The BSE smallcap index is now flirting with all-time highs. The upswing has been much higher, in specific smallcaps.
In my monthly Hidden Treasure performance review, I wrote to my subscribers that twenty stocks under coverage had gained 10% or more in just one month. And five stocks had gained more than 20%.
Well, that's the nature of smallcaps. When the market's sentiments are adverse, they take the hardest knocks. But when markets are upbeat, even the slightest nudge can send them soaring.
It's good to see smallcaps rallying. But this comes with a sense of caution.
Markets are cyclical. There may be a point when the company valuations run ahead of fundamentals. That's when the market turns downwards.
How close are we to that point?
Well, this point will be different for each business depending on their fundamentals and valuations. But in this editorial, I'll share my view on smallcaps in general.
First, the market sentiment.
At present, Sensex is just 2% shy of its lifetime high. It's trading at a PE of 23.06. This a level saner than the peak PE of 36 in 2021. Still it's at a premium to its long-term median of 20.2 and not too far from some of its previous peaks.
--- Advertisement ---
Investment in securities market are subject to market risks. Read all the related documents carefully before investing

Small Businesses Set for Huge Potential Long-Term Growth

Would You Like Details on Such Stocks?

Discover More
Details of our SEBI Research Analyst registration are mentioned on our website - www.equitymaster.com
Here's a very simple prediction for the Sensex in the next five years.
You see, the Sensex's earnings have grown at a CAGR of around 13% over the last 2 decades.
If I expect the earnings to grow at the same rate over the next five years, and use the median PE multiple of 20.2 times, the Sensex could be close to 96,000. Let's assume 100,000 for the sake of simplicity.
Now I'm more focused on smallcaps as editor of Hidden Treasure. So let's see what this could mean for smallcaps.
Unlike the Sensex, PE ratio for smallcaps does not make sense. That's because there are over 4,000 stocks in this category. And many of which are loss-making junk stocks. Investors with basic knowledge of fundamental analysis will not touch those.
In fact, the number of small-cap stocks clearing basic checks of a strong balance sheet, acceptable liquidity, good management quality, and minimal or zero pledging, would be much less than 100. And that's the shortlist you should consider.
So, for the lack of a sensible PE number, let's use another metric: Smallcap to Sensex ratio.
The smallcap to sensex ratio stands at 0.49 times as of today. The previous peaks range from 0.54 to 0.76 over the last two decades.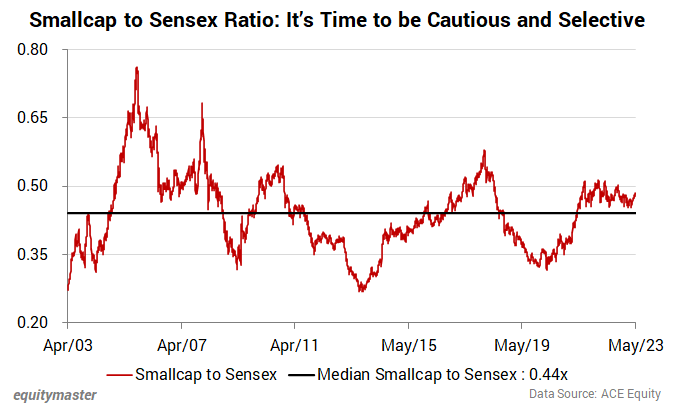 This means there is still room for smallcaps to rise before investors turn fearful.
Now if I have to make a projection for smallcap index, I'll use the median Smallcap to Sensex ratio and base case projection for the Sensex.
The base case prediction for the Sensex is 100,000 in five years, the projection for Smallcap index comes at around 44,000. The index is a little above 30,000 today. The upside in the individual smallcaps could be much higher.
At the current level of 0.49, the smallcap to Sensex is at a premium to long term median of 0.44. So you won't find many low hanging fruits in smallcap space. If you are not diligent and selective while picking smallcaps, your investment journey could be doomed.
That said, in my view, it does not make sense to wait on the sidelines yet but invest in fundamentally strong small-cap stocks in India that offer enough comfort of sustainable growth over the next five years.
At the same time, it's a good time to use this momentum for profit booking in some cases as well, where the growth prospects and balance sheet do not support valuations.
I'm doing exactly that in Hidden Treasure.
We recently booked 184% gains (excluding dividends 23% of recommendation price) on an IT stock.
We also made a smallcap recommendation this month. In an otherwise commoditised industry, the company is a differentiated play with backward integration for its raw material. Specialty products with higher margins account for 76% of its revenue.
Unlike most firms in the industry where the business model is B2B, a good contribution to its revenues comes from consumers directly (B2C). In fact, it's the sole manufacturer in India of some of the products that enjoy healthy demand in export markets too.
The stock is trading at a single digit PE multiple. The current valuations are yet to capture this 'premiumisation story' in my view. The market is still treating it like a cyclical commodity stock.
I think otherwise. Hidden Treasure subscribers can access the recommendation report here.
Now this is one example. There are quite a few businesses in smallcap space, where despite the recent momentum, the valuations are attractive.
Here's are few pointers I would recommend picking high return small-cap stocks in India.
First, check for positive cash flow from operations. If you are only looking at earnings growth, you could be a victim of accounting gimmicks where profits are only on paper.
A huge gap between cash flow from operations and earnings is a red flag that needs deeper analysis. Companies where the two move in opposite directions need to be analysed with even more diligence, if at all they interest you.
Second, the debt to equity ratio should be less than one. This is because we are interested in sustainable growth, and not growth that is reliant on borrowed capital.
While high debt companies or stocks can perform well now and then, they are quite fragile. Another event like Covid or a downturn in the industry cycle could be the reason to bring down the stock.
Third, the median or average return on the capital employed (ROCE) should be greater than 15%. This reflects good capital allocation decisions by the management.
If the business fails to offer a decent ROCE, then your chance of a good getting a good return on the stock is low.
Fourth, look for low promoter pledging. The lesser the better. If there is indeed any pledging, look for the trend. Is it increasing or decreasing.
I would be highly cautious of the stocks where the pledging is above 15% and has been increasing. And even more cautious with stocks where pledging is high along with low promoter stake.
These stocks could be a victim of bulk selling by the entity to whom shares are pledged in case of a sharp stock price fall. This could lead to a vicious cycle.
While we are going with a base case projection that suggests upside in the long term, you should be mentally prepared for phases when the going will seem tough. It won't be a unidirectional journey.
Coming to the qualitative points...
Avoid managements with a shady history or ones that have treated minority shareholders unfairly in the past. As they say, a leopard does not change its stripes. Be careful with the companies that change names frequently, hoping to whitewash the past and poor impression they have left on the investor psyche.
Look for companies where there is comfort on growth. It helps to focus on industries and themes that are witnessing tailwinds.
That's it for today. Stay tuned for more updates in the smallcap space.
Warm regards,



Richa Agarwal
Editor and Research Analyst, Hidden Treasure
Recent Articles