How You Can Play India's Biggest Theme in the Coming Years
Apr 30, 2019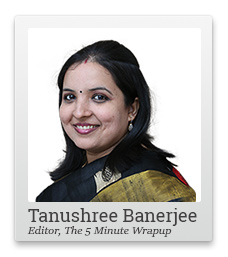 Are we aping the American way?
Our habits certainly seem to suggest so.
Everything happens at the click of a button today.
Feeling hungry? You have Zomato or Swiggy at the click of a button.
Feel like watching your favorite movie? You don't have to wait till it comes on TV. You have Netflix, Hotstar, and Amazon Prime.
Feel like owning an iPhone that you cannot afford? Banks will jump over each other to give you a loan.
What does all this mean?
Will we copy the western world in consumption trends?
We most likely will. But at a much bigger scale.
According to a Nielsen India report, the number of smartphone users in India will grow by more than 50% in the next five years. 440 million smartphone users by 2022!
Imagine the number of consumer goods they will buy online.
Also imagine the number of car loans, home loans, credit cards availed by them.
How can you benefit from this, dear reader?
I believe the best players to benefit from this consumption boom will be the established players.
These are companies that have built up capacity over the years. Ones that will be able to service this huge need as and when it arises.
For example, when you go looking for a car or a bike,, what will you look at?
Apart from things like performance, looks, and the price, it you will also look at things like resale value or the number of service centers.
While a small player can initially compete on fuel efficiency, looks, and price, building up of a strong brand and a dealer network takes years.
It works in a similar same way for Banks and FMCG companies.
The next HDFC Bank might be HDFC Bank itself.
This is what I strongly believe in.
My last few stock recommendations for my StockSelect subscribers reflect this trend .
A large player in the financial services industry that is set to benefit from India's financialisation theme.
An automobile manufacturer which is a leader in its category.
A solid, established brand in a duopoly industry.
Safe stocks are stocks of large, well established companies with strong brands. I believe these are the stocks that will outperform the market.
Stick to these established names instead of looking for a new and upcoming story.
Chart of the Day
Is the party just about to start in India's growth story?
Some indicators certainly seem to suggest so. Take for instance India's smartphone penetration.
Currently, only 20% of India's population has a smartphone.
India's Rapid Increase in Smartphone Penetration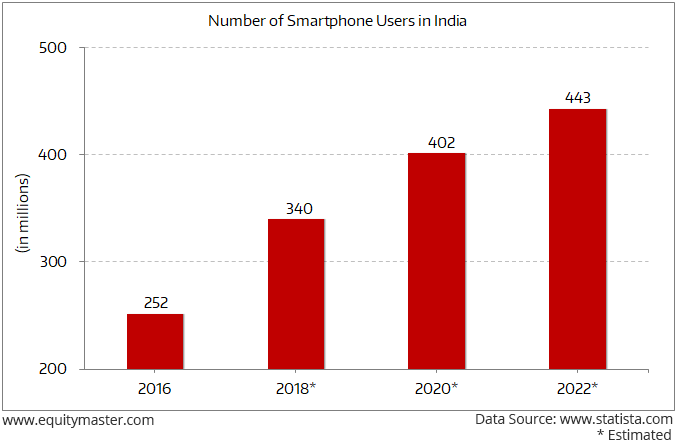 This is expected to go up to 33% by 2022. With India's population, it is a significant market that will open up soon.
Imagine the number going up to 50% of the population in the near future. And the opportunity that it presents to consumption companies.
Add to this India's population demographic. More than 65% of India's population is below the age of 35.
With higher disposable income, urbanization, the tendency to consume is likely to increase at a rapid pace.
This points to a huge opportunity that lies ahead in India's consumption story.
I believe this is just one of the 50 irreversible trends that will drive the Rebirth of India going forward.
Warm regards,



Tanushree Banerjee
Editor and Research Analyst, The 5 Minute WrapUp
PS: By the way, Radhika Pandit and Sarvajeet Bodas, co-editors of Smart Money Secrets, have published their latest stock recommended. If you haven't subscribed to Smart Money Secrets yet... you can do so here.
PPS: Get ready for a big upcoming announcement from your favourite editor, Tanushree Banerjee!
Recent Articles