Are There Any Public Sector Companies Out There That Reward Shareholders?
Sep 21, 2018
The next few months will be interesting to see how the Jet Airways saga pans out.
The company's losses are piling up. It seems to be running out of cash. Just last month, it warned its staff that the airline will be grounded in 60 days if they don't agree to pay cuts. Whether the airline will eventually shut down like its infamous and erstwhile peer Kingfisher Airlines remains to be seen.
The point is the crisis staring Jet Airways is nothing new. Airlines is a brutal business to be in. Air India has been grappling with a crisis since quite a while now. But of course, since Air India is a government company, the government has been time and again bailing it out. In other words, throwing good money at the bad.
In fact, it's not just Air India. The government seems quite hell bent on pouring money into chronically loss making public sector enterprises. Hindustan Photo Films is another classic example. And mind you, it is ultimately the taxpayer who ends up paying for this.
Vivek Kaul, as you know, has been writing extensively on the topic in his Diary.
Here's Vivek:
In the past columns, we have discussed many cases of central public-sector enterprises continuing to bleed and the government continuing to bail them out, year on year. This includes loss makers like Air India and Hindustan Photo Films Manufacturing Corporation, which have been losing money for many years.

In fact, very recently, the government revealed the losses of the perennially loss-making Air India, in the Lok Sabha. For 2016-2017, the government owned airline made losses of Rs 5,765 crore. Despite all the government spin around the airline working in a much better way, than it was in the past, the losses increased by 50%. In 2015-2016, the losses of the airline were at Rs 3,837 crore. With these numbers, it is surprising that a few media houses chose to report the fact that the operating profit of Air India, had improved year on year. But how does that matter, when the losses have gone up by 50%?
The airline has lost a total of Rs 41,657 crore, between 2010-2011 and 2016-2017. It continues to function on back of the government investing money in it, every year. Between 2011-2012 and 2017-2018, the government has invested a total of Rs 26,545 crore, into the airline. Of course, as we keep saying, every extra rupee invested in this airline, is a rupee taken away from more important areas like defence, education, health, agriculture etc.
--- Advertisement ---


India's Rs 24 Lakh Crore Problem

There's a hidden hole in India's balance sheet...

A huge Rs 24 lakh crore hole... which could affect everything you need to live and prosper - from food to housing, healthcare to cars, and even education.

You'll find all details about this Rs 24 Lakh Crore Problem in a confidential report which you can claim FREE right now.

So, don't delay...

Grab Your Special Report Now. It's FREE!

As soon as you sign up, you will confirm your FREE subscription to Vivek Kaul's Diary.

------------------------------
Are All PSUs the Same?
Now, the million dollar question is - can all public sector enterprises be painted with the same brush?
There is no doubt that chronically loss making PSUs need to be shut down and it makes little sense to keep bailing them out when that money can be productively employed elsewhere.
But there are quite a few fundamentally strong PSUs in the country. They operate in sectors such as energy, metals, ship building, power to name a few. These are tough sectors and yet these PSUs have been making money on their own without the government injecting capital into them.
True, these are not going to grow at rates that will get your pulse racing. Given the kind of sectors they are in, high growth is the exception rather than the norm.
It is also true that PSUs have to grapple with problems such as inefficiency, bureaucracy, and being subject to the government's whims and fancies when it comes to policies. And we are not just talking about the loss making enterprises here, even the profitable ones have their share of problems.
It also explains why quite a few of them trade at a discount to their private sector peers in the same industry.
What About Investing in PSU Stocks?
However, there are still a few PSUs that are compelling not only because they are profitable but also because of the enticing dividend yields that they offer.
If we look at the companies that make up the BSE PSU index, this is the list we get ranked in terms of dividend yields.
Data Source: Ace Equity, Equitymaster
Of course, this is just a list and in no way indicates that you could blindly put your money in any of them.
It makes sense to go deeper into the fundamentals of the business before you select any.
My point is that it would be unwise to pass over PSU stocks entirely.
If the business fundamentals are good, and the dividends are healthy, then these are safe bets that investors can rely on to build long term wealth.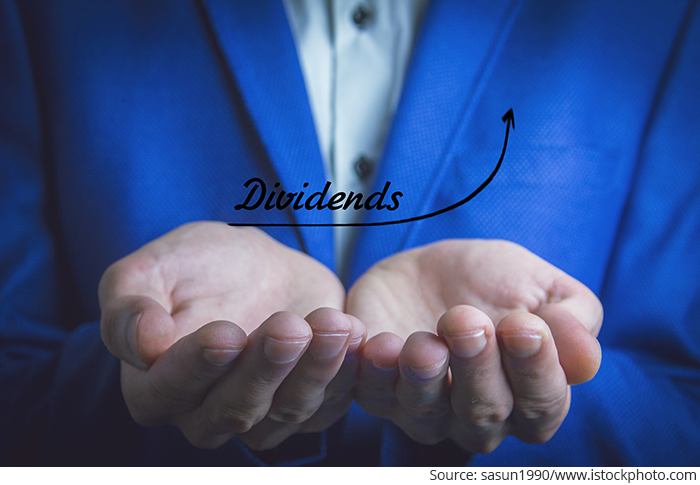 As the editor of The India Letter, I had been scouting around for PSUs which I think are different and can make the cut - both in terms of dividend yields and healthy financial performance.
And I recommended one such PSU stock in The India Letter last month.
Stay tuned for more such profit making opportunities!
Regards,

Radhika Pandit (Research Analyst)
Editor, The India Letter
PS: Now you can follow Vivek Kaul on Social Media and get Vivek's updates on the critical issues affecting the economy and your wallet... as they happen. Follow Vivek on Facebook, Twitter, and Google+.
Radhika Pandit (Research Analyst), is the Editor of The India Letter and is one of our senior analysts with more than a decade-long stint in the field of equity research. She has helped build our pharmaceutical sector research from scratch and has a firm grasp of the Indian automobile industry. Being an ardent follower of Warren Buffett's value investing philosophy, she believes in investing in solid businesses for the long haul.
Disclaimer:
The views mentioned above are of the author only. Data and charts, if used, in the article have been sourced from available information and have not been authenticated by any statutory authority. The author and Equitymaster do not claim it to be accurate nor accept any responsibility for the same. The views constitute only the opinions and do not constitute any guidelines or recommendation on any course of action to be followed by the reader. Please read the detailed
Terms of Use
of the web site.
Recent Articles