Feb 27, 2023 - Divgi TorqTransfer Systems IPO: 5 Things to Know
Divgi TorqTransfer Systems IPO: 5 Things to Know
Feb 27, 2023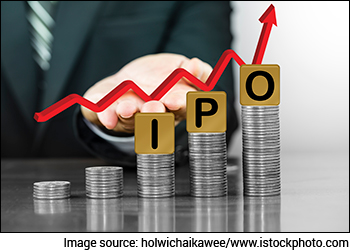 Two months into 2023 and the Indian primary markets didn't see a single initial public offer (IPO).
The biggest attraction of 2023 for the primary market was the Adani Enterprises FPO. However, the conglomerate's fundraising plan went down the drain because of the whole Adani Hindenburg saga.
Ever since then, the overall market sentiment has remained dull. There's no clear direction where the market seems to be moving.
Considering the sentiment, companies became more cautious and didn't come out with their upcoming IPOs as planned. However, the dry spell will soon be broken as this auto ancillary company is all set to come out with its IPO on 1 March 2023.
Here are the key details about Divgi TorqTransfer Systems IPO.
Issue period: 01 March 2023 to 03 March 2023
Type of Issue: Fresh issue and Offer for sale
Fresh Issue Size: Rs 1,800 million (m) (about Rs 180 crore)
Price band: Rs 560 to Rs 590 per equity share
Bid lot: 25 shares and in multiples thereof
Application limit: Minimum one lot maximum thirteen lots
Face value: Rs 5 per equity share
The company has reserved not less than 75% shares of the offer for qualified institutional buyers (QIB). It has reserved not less than 15% for non-institutional buyers (HNI). Hence not more than 10% of shares are available for retail individual investors.
Tentative IPO allotment date: 09 March 2023
Tentative listing date: 14 March 2023
#1 About the company
Incorporated in 1964, Divgi TorqTransfer Systems is engaged in the business as an automotive component entity.
They are among the very few automotive component entities in India with the capability to develop and provide system-level transfer cases, torque couplers, and dual-clutch automatic transmission solutions.
Divgi TorqTransfer is one of the leading players supplying transfer case systems to automotive original equipment manufacturers (OEMs) in India and the largest supplier of transfer case systems to passenger vehicle manufacturers in India.
Not only this, but they are also the only player manufacturing and exporting transfer cases to global OEMs from India, and the only manufacturer of torque couplers in India.
#2 Financial position
Interestingly, the company's revenue was not impacted by the Covid-19 pandemic. For the financial year 2020-21, its revenue grew by 14.2%. A year later, revenues grew by 24% in financial year 2021-22.
Profits are also on a steady rise. This could be due to the sectoral tailwinds in the form of electric vehicle (EV) revolution.
Financial snapshot
| Particulars | 31-Mar-22 | 31-Mar-21 | 31-Mar-20 |
| --- | --- | --- | --- |
| Revenues (Rs m) | 2,418.70 | 1,950.30 | 1,707.40 |
| Revenue Growth (%) | 24 | 14.2 | |
| | | | |
| Expenditure Before Tax | 1,797.20 | 1,424.70 | 1,329.80 |
| % of Total Income | 74.3 | 73.1 | 77.9 |
| | | | |
| Net Profit | 461.5 | 380.4 | 280.4 |
| Net Profit Margin (%) | 19.1 | 19.5 | 16.4 |
| | | | |
| Net Worth | 3,400.20 | 2,958.80 | 2,095.30 |
| Return on Net Worth (%) | 13.6 | 12.9 | 13.4 |
| | | | |
| Basic Earnings per share (Rs) | 16.8 | 13.8 | 11.6 |
Data Source: Company's Red Herring Prospectus (RHP)
#3 Peer comparison
As per the company's red herring prospectus (RHP), Sona BLW Precision, Bosch, ZF Commerical Vehicle Control Systems, Sundaram Fasteners, and Endurance Technologies are among its listed peers.
Peer Comparison
Company
Total Income
(2022) (Rs m)
Net Profit
EPS (Basic) (Rs)
Return on
Net Worth (%)
Divgi Torq Transfer Systems
2,418.70
461.5
16.8
13.6
Sona BLW Precision Forgings
21,507.00
3,615.00
6.2
18.1
Bosch
121,885.00
12,170.00
413.1
11.4
ZF Commercial Vehicle Control Systems
25,809.00
1,421.00
74.9
6.7
Sundram Fasteners
49,414.00
4,618.00
21.7
17.5
Endurance Technologies
75,902.00
4,607.00
32.8
11.8
Data Source: Company's Red Herring Prospectus (RHP)
#4 Arguments in favour of the business
It is one of the very few suppliers in India having the capability to develop and provide system-level transfer cases, torque couplers, DCT solutions, and transmission systems for EVs across a wide array of automotive vehicles and geographies, with leadership across select product categories.
The company's manufacturing facilities are capable of producing high-precision components to meet system-level design intent.
It has long-term relationships with marquee domestic and global customers such as Tata Motors, Mahindra & Mahindra, and Borg Warner.
The auto ancillary company's financials for the last three years paint a steady financial picture. It could soon be among the top auto ancillary companies in India by growth.
#5 Risk Factors
The company is heavily dependent on a few customers for its business. Around 91.3% of the 2021-22 revenue came from the top 5 customers. A loss of all or a substantial portion of sales of any of its top five customers may adversely affect its financials.
The majority of its overseas sales come from two countries, China and Russia, which exposes the company to concentration risks.
To conclude
The Indian share markets are still processing and factoring in all the positives and negatives from the whole Adani-Hindenburg saga. The appetite for investment is not at its best moment. So the timing of this IPO could turn out to be risky.
On the other hand, the Indian IPO market has remained in focus ever since it was reported that drone company IdeaForge will soon float its IPO.
Then there's Tata Technologies and Tata Electronics which are also planning to come up with their initial public offers. It remains to be seen how investors will react to this IPO.
The company has delivered decent financial performance over the years. It has certain core competencies that showcase a stronghold in the market. However, the company faces strong competition from major players.
Carefully align your investment horizon and goals with the IPO's risk and rewards before making any investment decision.
Stay tuned to get further updates on this IPO and all upcoming IPOs in the market.
Happy Investing!
Investment in securities market are subject to market risks. Read all the related documents carefully before investing
Want to Grow Your Wealth With Safe Stocks?
If you want a simple, safe, and hassle-free approach to long term wealth building...
Without having to worry about negative news or every little downswing in the market...
And without having to worry whether your investments will actually "deliver"...
You must read our note on Blue Chip Stocks now.
Details of our SEBI Research Analyst registration are mentioned on our website - www.equitymaster.com
Disclaimer: This article is for information purposes only. It is not a stock recommendation and should not be treated as such. Learn more about our recommendation services here...