Double Income
What is Double Income?
Let's face it.
Most of us drag ourselves to work every morning just to pay our bills. We would happily opt out of this rat race if we could create an additional income stream.
An income stream that matches or even exceeds our current salary. The goal of Double Income is to try and turn this wish into reality through a smart market beating strategy.
In simple words, we aim to provide the strategy to grow the investment corpus of our subscribers to a size where it could potentially generate the same income annually as their monthly income.
We don't aim to achieve this overnight but over a period of few years with a well-defined strategy.
The idea is for subscribers to set aside 20% of their monthly income. This 20% is then can be invested in the Double Income strategy.
The Double Income strategy is inspired by three of the biggest legends in the world of investing, Warren Buffett, Ben Graham, and John Bogle.
It aims to compound subscriber wealth in what I think is the shortest possible time with the minimum amount of risk.
All one needs to do is to set aside the recommended portion one's income every year for few years and follow all the steps outlined in the Double Income strategy.
We are confident that within a few years, one will have accumulated a big corpus. A corpus big enough to generate an income stream the size of one's monthly salary.
---
Who is the editor of Double Income?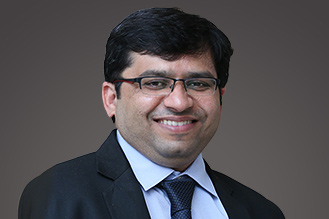 Rahul Shah, the Editor of Double Income, is a research analyst and Co-Head of the Equitymaster research team. Rahul has developed some of Equitymaster's most stringent and rewarding research processes, and recommended some of the biggest winners in Equitymaster history. He firmly believes that to be successful at investing, you have to reign in your emotions, and use smart systems which give market-crushing returns.
---
What is the frequency of the reports and what is the minimum number of reports expected annually?
The Double Income reports will be published monthly, on the 5th of every month. So, there would be a minimum of 12 reports on an annual basis. In situations when a good opportunity becomes available because of the market action, we may not wait for the 5th and publish the report sooner.
The home page of Double Income on our website will have a status of the current recommendations currently in the open position.
In addition to all the stock recommendation reports, we will also publish a detailed Double Income monthly webinar exclusively for subscribers.
---
What kind of returns can one expect with the Double Income strategy?
The Double Income strategy aims to generate an extra income stream as fast as possible. Therefore, it is not worth the effort if one is not aiming for returns of at least 18%-22% per annum from a 7-8 year perspective.
This is going to be our endeavor as well. While the returns may not be uniform and there could be few stocks that lose money, overall, we are targeting returns in the ballpark of 22% from the service over a medium-term horizon.
We cannot move ahead without cautioning that these returns can't be guaranteed despite us putting in our best efforts.
What we can guarantee though is that we will leave no stone unturned in trying to achieve these returns.
---
What Double Income does not offer?
Double Income is a generalised recommendation service. We do not offer customised opinions for any particular subscriber or class of subscribers. We are not qualified financial advisors nor Investment Advisors and we strongly recommend our subscribers seek professional advice before taking any decisions for their investments.
---
Where does Double Income fit into the asset allocation pyramid?
We will recommend mostly fundamentally strong mid and small-cap stocks in Double Income.
Therefore, while they have greater growth potential, the risk element is also high as compared to large caps.
Subscribers should note that not all mid and small cap stocks tend to be outperformers. In fact, we have seen these stocks plunge 60-70% when things turn sour. That is the reason mid and small stocks are not recommendable to those having a low risk profile. Even for subscribers having an appetite for slightly more risk, we recommend not more than 15%-20% of one's portfolio be invested in Double Income. This means the corpus one sets aside for Double Income should not be more than 15%-20% of the total money allocated towards equities.
This allocation will of course vary from person to person. For something that works best for you, we recommend you talk to your investment advisor.
---
What Are Double Income Subscribers Saying?
I have been a Equitymaster subscriber for 3 years (hidden treasure & stock select),the performance of stock select is note worthy considering the risk reward ,recently joined Rahul sir's Double Income impressed by the strategy which suits small investor like me, past performance of Rahul Sir in terms of responsibility and dedication towards guiding investor is awesome, after lots of burned finger hoping to build a stable profitable portfolio after one year. Wish to grow along the growth of Equitymaster.
- Amit Acharjee, Durgapur
---
I want to know more about Double Income. How should I proceed?
You can write to us with all your queries and we will be delighted to assist you. Alternatively, you can call us on +91-22-61434055 between 10 am to 6 pm from Monday to Friday.
---
How can I try Double Income

We are delighted to inform you that you can try Double Income completely risk free! There's a 30-day money back guarantee. So, if it turns out that you don't like Double Income, we'll gladly give back every rupee you paid.