Trading Lessons from a Used Car Salesman
Jun 28, 2019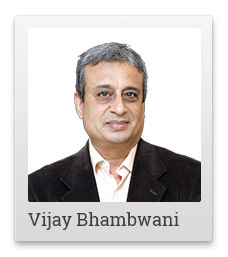 I admire marketing guys. Some of them are so good, they can sell ice to the Eskimos!
Others can sell something as worthless as sand at phenomenal prices. That's exceptional to note and analyse, even in financial markets.
The same techniques are used against you by big money sharks, to influence prices and lure the unsuspecting to buy at unearthly prices.
Let's see how an expert used car salesman practices his craft...
He starts by quoting a 100% premium over the price he wants to actually sell at. Now that he has 'anchored' the price in your head, you tend to negotiate around it.
The salesman knows you will haggle. So he lets you. When you muster up the courage to ask for a steep 30% discount, half expecting him to refuse it, yet he bargains, watch out. The first quote was inflated and he is trying to fix a price in your subconscious mind. That's a little trick.
---

Advertisement

---
Nearly 2,000 Folks Have Grabbed This Hardbound Book Already!
This hardbound book reveals how to potentially profit from a once-in-2000 years economic phenomenon.

And it's retailing for Rs 1,950 on Amazon right now.

But nearly 2,000 folks have grabbed a copy of it for virtually FREE.

And now, YOU too can do the same if you act fast.

To find out how, just click here…
------------------------------
What does this have to do with price movements in financial markets? Plenty.
There are days when prices open with gaps. Traders are lured into buying at open at these high prices, or short sell at unduly low prices, in the fond hope of making profits in a momentum trade.
That is just one example. The other way this phenomena can be used against you, is if you enter into a BTST (buy today, sell tomorrow) or STBT (short today, buy tomorrow) type of trades. These traders are high risk takers. They are betting on the short-term price movement in either direction. They enter a trade on day 1 in the last few minutes, with the clear motive of closing it in the first few minutes of day 2.
Unfortunately, the big money players know this too. They get into their act on the morning of day 2. Just like used car salesmen, they try to fix an 'anchor price' in your head - a gap up or a gap down - which will be to your detriment. Since BTST and STBT traders must close their trade in the first few minutes of the trading session, they are desperate, and bargain around this anchored price, no matter how unrealistic it is. They wind up playing right into the hands of the large players.
Since markets are a zero sum game, one person's gain is another's loss. The big money is hell bent on spooking the newbies into surrendering their open trades. That's how they make outsized profits.
This is the oldest trick in the book. Is there a way around this problem? Yes!
How about not entering a new trade for the first 10 to 15 minutes? By just adopting this one tactic, you eliminate the traps laid out for the BTST and STBT traders.
Are these the only price anchoring traps? No, there are many more.
As I wrote to you yesterday, trading is a game of mathematical probabilities. Anything that improves your odds of success should always be welcomed. This is a good habit to form.
Have a profitable day.
Warm regards,

Vijay L Bhambwani
Editor and Research Analyst, Weekly Cash Alerts
Vijay L Bhambwani, is the editor of Weekly Cash Alerts. He is a professional trader, author, trading mentor, and lifelong student of the markets. He has been an active trader since 1986. Financial markets are his life and passion. Everything else in his life revolves around his main objective - trading. Vijay believes that no matter how much a trader has lost in the market, it is possible with hard work and smart work to get it all back over time. Understanding the method behind the madness of the markets interests him more than the profits. He specialises in predictive style of technical analysis, in the commodity, currency, and equity markets. That is the foundation stone of his style of trading - Neuro Behavioural Technical Analysis. Vijay trains other professional traders. He is empaneled with the BSE & NSE as a visiting faculty for various finance market courses. He created the early course content for the Diploma in Commodity Markets (DICM), certified by the Forward Markets Commission. He was a training mentor at the MCX between 2005-2009. He is the first author to have his book - A Traders Guide to Indian Commodity Markets published by CNBC Publishing 18, in 2009 - approved and sponsored by the NCDEX. Vijay has done over 8,000 TV shows in the last 17 years and has written over 4,000 columns/articles in the print and electronic media. He is one of the first columnists to write a weekly column in the English language print media after the commissioning of the MCX, via his columns in the DNA Money, Business Standard and others. Vijay lives with his family in the posh Breach Candy area in Mumbai.