How to Not Destroy Your Trading... One Trade at a Time
Jul 5, 2019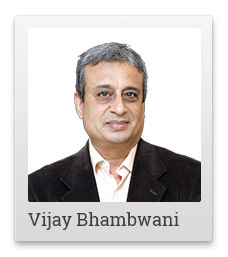 I belong to the generation that grew up on cars like Premier Padmini and Hindustan Ambassador. In those days, India only had two makes of cars. These cars had antique technology engines that need a lot of tuning up every now and then.
But once done, they worked like a charm. Till the next tantrum that is!
When you think of it, trading is similar. You need to keep tweaking your tools of the trade...and keep your trading engine running smoothly.
This is easier said than done, but once you form the habit and put the systems are in place, you are ready to fly.
Conversely, you can destroy your trading acumen...one trade at a time. Allow me to explain how traders destroy their trades. Don't let this happen to you...
Don't 'stay with it' - You are told a trader should not dig too deep. Please take that advice!
---

Advertisement

---

Get This Special Report Worth Rs 1,950 Virtually FREE Today!

This special report below reveals 7 stocks that could go up substantially in the coming years.

And you could get the report worth Rs 1,950 virtually FREE today.

Click here to find out how!
------------------------------
The antiquated efficient market hypothesis (EMH) propagated by so-called experts is a good way to destroy your trading. They say everything is already built into the price and events don't matter.
Really? So what if you switched off all news on 24 May when British Prime Minister Theresa May resigned and base metals shot up? If you didn't go long (i.e. bought) you missed an opportunity. If you were short sold on that day, you would have lost money.
Don't practice trading - Arjuna, in the Mahabharata, while eating a meal, noticed something. Even while eating in the dark, his hand managed to put the morsel of food in his mouth. Why did the hand not put it in the nose or the ear or the eyes?
Practice, of course! It was instinctive. So he started practicing his archery skills blindfolded. Over time, he became the greatest archer in the world. Sports coaches have great advice for traders too. Trading and competitive sports, as well as combat are almost alike. Not practicing is one of the sure-fire ways of destroying your trades.
Ignore simulation - Michael Phelps is a legend in the world of Olympic swimmers and so is his training style. His coach taught him to simulate (i.e. imagine) all kind of mishaps in the swimming pool, and prepared his mind for it. His coach would make him dive into the pool with the drawstrings of his swimming trunks slit. He would slit the elastic band of Michael's swimming goggles, so they snapped upon diving into the pool. Since he had gone through all these mishaps while training, when they actually occurred in competitions, he swam on without a pause and won. Remember the mind controls the body and not vice-a-versa. Want to destroy your trading? Don't simulate.
Slack off on weekends - This is one of the topmost ways traders destroy their trading. If you listen to motivational training coaches, they give you guru gyan like...switch off on weekends, totally.
My immediate reaction to them is - Have you ever traded? Weekends are for sharpening your knives. Tweaking the moving averages you are going to deploy, or the period of some oscillators you use, or perhaps catch up on reading. Commodity markets trade for 15 hours a day. So you usually have a lot of catching up to do.
But if you would rather work Monday through Friday only, press a few buttons on a keyboard, take Saturdays and Sundays off, and hope to get rich...you will destroy your trading.
Don't debate, ideate or teach - Not doing this is another way to bury your chances of succeeding as a trader. When you bounce your ideas off the heads of other veteran traders, you will get the benefit of their experience as well. When you teach, your mind is under pressure of scrutiny from others. So you prepare well. You update and upgrade your own knowledge and database and improve as a trader in the bargain.
But if you would rather focus on destroying your trading, by all means, don't do this.
If you indulge in these 5 habits, I guarantee you will destroy your trading completely...one trade at a time.
Have a profitable day.
Warm regards,

Vijay L Bhambwani
Editor and Research Analyst, Weekly Cash Alerts
Vijay L Bhambwani, is the editor of Weekly Cash Alerts and Fast Income Alerts. He is a professional trader, author, trading mentor, and lifelong student of the markets. He has been an active trader since 1986. Financial markets are his life and passion. Everything else in his life revolves around his main objective - trading. Vijay believes that no matter how much a trader has lost in the market, it is possible with hard work and smart work to get it all back over time. Understanding the method behind the madness of the markets interests him more than the profits. He specialises in predictive style of technical analysis, in the commodity, currency, and equity markets. That is the foundation stone of his style of trading - Neuro Behavioural Technical Analysis. Vijay trains other professional traders. He is empaneled with the BSE & NSE as a visiting faculty for various finance market courses. He created the early course content for the Diploma in Commodity Markets (DICM), certified by the Forward Markets Commission. He was a training mentor at the MCX between 2005-2009. He is the first author to have his book - A Traders Guide to Indian Commodity Markets published by CNBC Publishing 18, in 2009 - approved and sponsored by the NCDEX. Vijay has done over 8,000 TV shows in the last 17 years and has written over 4,000 columns/articles in the print and electronic media. He is one of the first columnists to write a weekly column in the English language print media after the commissioning of the MCX, via his columns in the DNA Money, Business Standard and others.