5 Stocks Paying Dividends this Week
Jul 19, 2022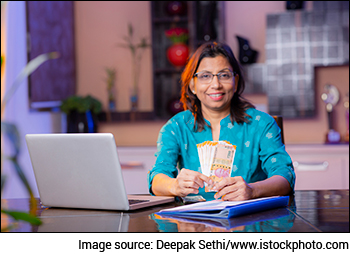 With inflation at sky high levels and stock prices on a downward trend, investors and analysts are scratching their heads.
The rupee keeps touching new lows (it crossed the 80-mark today) and the FII selling seems far from over.
Amid this volatility, dividend paying stocks are like a glimmer of hope for investors.
Generally, investors look forward to dividend announcements during the earnings season because dividend are a means to share income with shareholders.
When companies declare their Q1 earnings, some of them also announce hefty dividend payouts.
Here's a list of companies that are going to pay dividends this week.
#1 HCL Tech
HCL Technologies is one of the world's fastest-growing IT services companies.
To its diverse client base spread across 46 countries, the company provides IT and business services, engineering and R&D services, as well as various products and platforms.
It has outlined a strategy for the expansion of its digital business and divided its services into three categories to assist its clients in their digital transformation.
In the last five years, HCL Technologies' revenue has grown at a compound annual growth rate (CAGR) of 9.4%.
HCL Tech has set 20 July 2022, as the record date for identifying eligible shareholders for the interim dividend. This means that HCL Tech will go ex-dividend on 19 July. While the company intends to distribute these dividends on 2 August 2022.
For the financial year 2022, HCL Technologies has declared an equity dividend amounting to Rs 42 per share.
For more details, see the HCL Technologies company fact sheet and quarterly results.
HCL Technologies Dividend History

#2 Federal Bank
Federal Bank is a private bank based in Kerela.
The bank handles more than 15% of all inward remittances in India.
It has over 10 m customers, including 1.5 m NRIs, and a global network of remittance partners.
In order to improve asset quality, the bank is constantly improving its collection and recovery architecture. It also utilises various analytics tools to forecast the borrowers' propensity to default and collection scores.
Its products and services include working capital, term finance, trade finance, specialised corporate finance products, structured finance, foreign exchange syndication services, and electronic banking requirements.
For the financial year 2022, Federal Bank has declared an equity dividend amounting to Rs 1.8 per share.
For more details, see the Federal Bank company fact sheet and quarterly results.
Federal Bank Dividend History

#3 Tech Mahindra
Tech Mahindra is a medium-sized Indian provider of IT services that offers software to the world's telecommunications sector.
The business belongs to the Mahindra Group. It holds a dominant position in India's vacation ownership, financial services, information technology, and utility vehicle industries.
It also has a significant position in agribusiness, logistics, real estate development, and alternative energy. Mahindra, which has its headquarters in India, employs around 256,000 people in 100 nations.
Even as the whole IT sector is under pressure and IT stocks are falling, Tech Mahindra continued with its dividend payouts and gave final and special dividends.
For financial year 2022, Tech Mahindra declared a special and final dividend of 600% totalling to Rs 30 per share.
For more details, see the Tech Mahindra company fact sheet and quarterly results.
Tech Mahindra Dividend History

#4 Dabur
Dabur India is a multinational consumer goods company headquartered in Ghaziabad, Uttar Pradesh, founded by S. K. Burman.
It produces Ayurvedic medicine and natural consumer goods. It is one of India's largest fast-moving consumer goods (FMCG) companies.
They are active in important consumer product categories such as hair care, oral care, health care, skin care, home care, and foods.
For financial year 2022, Dabur has declared final dividend of Rs 2.70 per equity share.
For more details, see the DABUR company fact sheet and quarterly results.
Dabur Dividend History

#5 Hindustan Zinc
The sole and top producer of zinc, lead, and silver in India is Hindustan Zinc.
The company has mined metal capacity of around 1.2 million tonne per annum and it is aggressively expanding its mining capacities with six ongoing major mining projects.
Hindustan Zinc, the world's second biggest zinc producer, operates the world's third largest open-pit mine, and the world's largest zinc mine in Rampura Agucha, Rajasthan.
The company has given approximately Rs 700 bn in dividends alone over the past ten years.
Since 2013, Hindustan Zinc has paid more in dividends alone than Bajaj Finance, Asian Paints, and Titan Company have made in profits combined!
The company has declared a final dividend of Rs 21 per share for its shareholders recently.
At the current market price of Rs 271, the dividend yield is 7.75%.
The record date for the purpose of payment of interim is 21 July 2022.
For more details, see the Hindustan Zinc company fact sheet and quarterly results..
Hindustan Zinc Dividend History

The average 7-year dividend yield for Hindustan Zinc is a whopping 8.1%.
Investment Takeaway
Before you invest in a dividend paying stock, note that even a dividend stock with the best track record are subject to severe volatility from time to time.
There are simply too many market factors, many of which are unrelated to the underlying firm, that can cause them to rise or fall over the course of days or weeks.
Therefore, while the aforementioned firms should be excellent long-term dividend investments, don't worry too much about daily price fluctuations.
Instead, concentrate on locating businesses with robust industries, consistent revenue sources, and (ideally) a history of paying out dividends.
Since you are interested in dividend paying companies, you may check the high dividend yield stocks and the best-dividend stock to buy.
Also check out the list of companies which have announced dividends recently and upcoming dividends.
We have also covered editorials on 5 penny stocks with good dividend yields and 5 Stocks to Watch Out for Big Upcoming Dividends
Should You Invest in Smallcaps Now?
Before you make that decision, here's something you should know...

Richa Agarwal, our top small cap analyst, has just published her report on smallcaps.

It's called Top 3 Stocks for 2023.

If you want to grab a copy of this report, all you need to do is join Richa's upcoming mega event.

It's Free.

Full Details Here

Disclaimer: This article is for information purposes only. It is not a stock recommendation and should not be treated as such. Learn more about our recommendation services here...