ITC Share Price Falls as Investors Disappointed with Demerger Ratio
Jul 25, 2023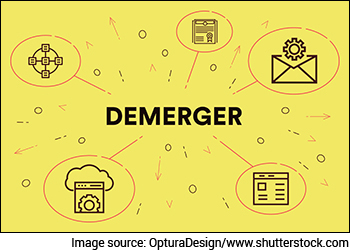 There are two recent developments in the hotel industry that are worth discussing today.
The first is about booming hotel rates ahead of the scheduled ODI International World Cup.
The 2023 men's cricket world cup will be hosted by India from 5 October 2023 to 19 November 2023. The final match is slated to be played at Narendra Modi Stadium in Ahmedabad.
When I was in Ahmedabad the other day, just out of curiosity I went into the reception of Lemon Tree Hotels at Navrangpura to check the rates of a normal room for November 2023.
Having stayed at the same hotel many times before at Rs 5,000-Rs 6,000 per day, I confidently strolled in and asked the reception whether rooms were available for November 2023 and what's the going rate?
With more than three months to go, I was shellshocked when they said almost all the rooms were booked and prices are rising for the remaining rooms.
To put things into context, a base category room is going somewhere in the range of Rs 50,000 per night. That's 10 times higher than the average rate!
The budget hotels too are cashing in on this trend as most hotels in Navrangpura are charging over Rs 20,000 for one day's booking on 19 November 2023.
Such is the hype for cricket these days. And for hotel stocks as well.
Here's Keenan McKenzie, the general manager of ITC Narmada...
There is also great traction for the match between India and Pakistan, likely on October 15. Bookings have already been made for the October 13-16 period and hotel rooms in the city are expected to be sold out on most match days.
This brings me to the demerger of ITC's hotel business.
Yesterday during market hours, the FMCG-to-cigarette major's board gave an in-principal approval for demerging its hotels business. Here are some important details about the demerger:
After the demerger, ITC Hotels will become the second largest listed hotel company by rooms.
Indian Hotels - 21,338 rooms
ITC Hotels - 11,600 rooms
Lemon Tree Hotels - 8,400 rooms
EIH Hotels - 4,269 rooms
Chalet Hotels - 2,634 rooms
Post demerger, ITC will continue to hold a 40% stake in ITC Hotels and the balance will be held by the company's shareholders proportionate to their shareholding in ITC.
This has come as a surprise to retail investors as they won't be getting 1 share of the demerged entity on the same proportionate basis as their holding in ITC. Many were expecting a 1:1 ratio.
Even analysts have voiced their thoughts about the demerger ratio. Jefferies wrote in a note that some investors would have preferred a 100% direct split instead of the current structure.
This could be the reason why ITC shares are falling after the demerger announcement. On Monday this week, shares of ITC fell 4% while today again they're down over 3%.
More details about the demerger will be out soon in the coming days while the final call will be taken at the company's board meeting on 14 August 2023.
Coming back to ITC's demerger...
A couple of years ago, it was very common for a Dalal Street financial institution to criticise ITC's share price not appreciating despite its good financial performance and dividend payouts over the years.
The narrative was that despite being the largest cigarette manufacturer and seller in the country, and operating in various segments (some average, some extremely good), it has failed to unlock shareholder value. This is not surprising since tobacco is not an industry that can attract huge ESG focused investors.
The company has over the years consciously diversified into non-tobacco businesses to reduce its dependence on a single category. ITC today is into everything from hotels and wheat flour to soap, paper and IT.
Investors have been anticipating the demerger of several segments for quite some years now. They have long demanded spinning off profit-making business segments.
Particularly the hotel business has faced a lot of backlash as it accounted for just 2-3% of the company's business while it spent a lot of capex behind it.
ITC's first Indian chairman Ajit Haksar led a massive investment surge into hotels in the 1970s as a way of de-risking the cigarettes business.
Over the years, challenging business context and gestation costs of commissioned projects affected profits while high capital employment also hurts its return ratios.
During the pandemic, the company's hospitality business under which it runs luxury hotel chains suffered a great extent.
All this drew additional criticism from shareholders, and they opined to offload such asset-heavy businesses that are bleeding cash.
Well, the narrative has changed, and it has changed fast. ITC's hotel segment has witnessed a remarkable recovery in FY23 on the back of the wedding season, leisure and business travel.
The fourth quarter of FY23 was very strong where it almost doubled revenue and profit. In Q4 of FY23, ITC's hotel business recorded a 101% increase in its revenue to Rs 7.8 bn while the segmental profit came in at Rs 2.1 bn as against a loss of Rs 290 million (m) in the year-ago quarter.
Not just for ITC hotels but the fourth quarter was strong for major hotel companies. Have a look at the table below.
Hotel Stocks FY23 Performance

Data Source: Ace Equity
A sustained travel surge, return of corporate travel, along with bunched-up weddings helped these companies see occupancies at record levels.
The bottom-line
My point is that the hotel industry is at an interesting moment in time. We are experiencing a bull market, while also surviving fears of global macro meltdown.
ITC's management has finally revealed their plans for ITC demerger. Technical factors also indicate that ITC has a lot of room to grow.
As and when the separate entity is listed on the exchanges, it could be a big event for the hotel sector.
Adding to the bullish sentiment, rating agency ICRA has come out with a report estimating the pan-India premium hotel occupancy at 70-72% levels in the current financial year.
ICRA is estimating a 13-15% revenue growth for the Indian hotel industry in FY24.
With the increasing demand for travel and tourism, the hotel industry is poised for a phase of strong demand in the financial year 2024. This will make hotel stocks a lucrative investment opportunity.
All the top companies have laid out their growth plans. Many speak of becoming debt free by 2025 and also adding a lot of rooms.
If the companies do manage to become debt free and stay on track for their ambitious growth plans, who knows...these stocks could become the multibagger stocks for 2025.
If you decide to invest in the hotel sector, do check out our detailed report on the best hotel stocks in India and how you should go about investing in the cyclical sector.
Happy Investing.
Investment in securities market are subject to market risks. Read all the related documents carefully before investing
Want to Grow Your Wealth With Safe Stocks?
If you want a simple, safe, and hassle-free approach to long term wealth building...
Without having to worry about negative news or every little downswing in the market...
And without having to worry whether your investments will actually "deliver"...
You must read our note on Blue Chip Stocks now.
Details of our SEBI Research Analyst registration are mentioned on our website - www.equitymaster.com
Disclaimer: This article is for information purposes only. It is not a stock recommendation and should not be treated as such. Learn more about our recommendation services here...
Yash Vora is a financial writer with the Microcap Millionaires team at Equitymaster. He has followed the stock markets right from his early college days. So, Yash has a keen eye for the big market movers. His clear and crisp writeups offer sharp insights on market moving stocks, fund flows, economic data and IPOs. When not looking at stocks, Yash loves a game of table tennis or chess.