Glenmark Life Sciences IPO Opens Tomorrow: Few Points to Know Before Applying
Jul 26, 2021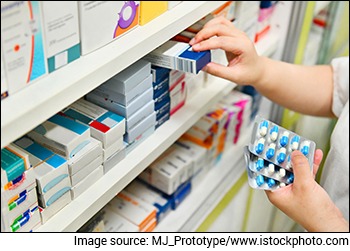 Glenmark Life Sciences (GLS), the active pharmaceutical ingredient (API) spin off from Glenmark Pharma has announced its initial public form (IPO).
The IPO of Glenmark Life Sciences will open on Tuesday, 27 July 2021 and will end on Thursday, 29 July 2021.
The company aims to raise Rs 15 bn at the lower band of offer price and Rs 15.1 bn at the upper band.
The price band for the Glenmark Life Sciences IPO has been fixed between Rs 695 and Rs 720 per share.
Kotak Mahindra Capital, BofA Securities India, and Goldman Sachs (India) are the global co-ordinators and book running lead managers to the offer.
DAM Capital Advisors, BOB Capital Markets, and SBI Capital Markets are the book running lead managers to the offer.
Glenmark Life Sciences IPO Details
| | |
| --- | --- |
| Issue Type | Book Built Issue IPO |
| Face Value | Rs 2 per equity share |
| IPO Price | Rs 695 to Rs 720 per equity share |
| Market Lot | 1 lot - 20 shares |
| Issue Size | Rs 15.1 bn |
| Fresh Issue | Rs 10.6 bn |
| Offer for Sale | Rs 4.5 bn |
| Basis of Allotment Date | Tuesday, August 3, 2021 |
| IPO Listing Date | Friday, August 6, 2021 |
Data Source: Company's Red Herring Prospectus
The promoter for the company in the upcoming IPO is Glenmark Pharmaceuticals and it holds a pre-IPO share of 100%.
The post IPO shareholdings for the same is expected to be around 82.8%.
The promoter group as per the draft red herring prospectus (DRHP) outlines Glenn Saldanha and Cherylann Pinto as the main shareholders going forward. Glenn Saldanha is the chairman and non-executive director of the company.
--- Advertisement ---
The Hidden Opportunity in EV Stocks No One Knows About

With today's fast-changing technology and concern about the environment, the popularity of electric vehicles (EVs) has been on the rise.

Most investors go the usual route of investing in large companies and waiting to rake in profits.

We believe that's not the best approach.

In fact, our research has uncovered a hidden way to make potentially windfall gains from this EV opportunity.

Interested to know more? You can get all details by clicking the link below:

Equitymaster's Latest Research Project - Details
------------------------------
Category-wise reserved portion of the public offer
The qualified institutional buyers (QIBs) have an investor portion of 50% of the offer reserved for them.
The non-institutional buyers on the other hand have a 15% allocation reserved, while individual retail bidders have a 35% allocation for this IPO.
Objects of the issue
The company plans to use the proceeds from the public issue for the payment of outstanding purchase considerations to the promoter for the spin-off of the API business from the promoter and into the company.
It also aims to use it to fund capital expenditure requirements as well as general corporate purposes.
About Glenmark Life Sciences
Incorporated in 2011, Glenmark Life Sciences is the leading manufacturer of active pharmaceutical ingredients (APIs).
The company develops, manufactures, and supplies high-quality APIs for cardiovascular disease (CVS), central nervous system disease (CNS), pain management, and diabetes, gastrointestinal disorders, anti-infectives, and other therapeutic areas.
It further operates in contract Development and manufacturing operations (CDMO) to offer services to specialty Pharmaceutical companies.
Its products are being sold in India and also exported to multiple countries such as Europe, North America, Latin America, Japan, etc.
Currently, it has 4 manufacturing facilities at Ankleshwar & Dahej in Gujarat and Mohol & Kurkumbh in Maharashtra with an aggregate annual installed capacity of 725.8 KL as of 31 December 2020.
FREE Event: Discover Your First Stock for a Potential Rs 7 Crore in Long-term Wealth
Competitive strengths
The company is a leading manufacturer of specialised APIs that are specifically used for chronic therapeutic areas like cardiovascular disease (CVS), central nervous system disease (CNS), diabetes, and pain management.
It also has strong international ties with big pharma companies and exports globally.
The company also has a high-quality standard of product manufacturing with research and development (R&D) infrastructure according to reports.
Added to this, it has a proven financial track record that has improved over the years, and it makes for a strong front-runner.
Company financials
The company has posted growth in its top and bottom lines for the last three fiscals.
For the financial year of 2021, Glenmark Life reported a profit of Rs 3.5 bn as well as a revenue of Rs 18.9 bn for the same year.
In the previous financial of 2020, it had a lower profit margin of Rs 3.1 bn upon the revenue of Rs 15.4 bn.
This marks an upward trend in profits and revenue with the latest financial year marking the highest in returns.
| (Rs bn) | FY19 | FY20 | Dec-20 |
| --- | --- | --- | --- |
| Revenues | 8.9 | 15.4 | 14.2 |
| Revenue Growth (%) | | 73% | |
| Expenses | 6.6 | 11.3 | 10.9 |
| Profit Before Tax (PBT) | 2.3 | 4.2 | 3.3 |
| Net Profit | 2 | 3.1 | 2.5 |
Data Source: Company's Red Herring Prospectus
The company has not declared or paid any dividend during the three immediately preceding financial years and until the date of filing of this red herring prospectus.
GLS will adopt a prudent dividend policy post listing based on its financial performance and future prospects.
For more details, check out Glenmark Life's Red Herring Prospectus.
--- Advertisement ---
What CNBC Won't Tell You...


The next 10 years would be a golden period for Indian investors...

The "Big Bull" Rakesh Jhunjhunwala claims it could be one of the largest stock market bull runs in India ever...

And veteran investor Raamdeo Agarwal says the S&P BSE Sensex could even reach 200,000 points in the next 10 years... All thanks to these...

Highly Powerful Wealth-Building Mega-Trends
------------------------------
Comparison with listed peers
As per the offer documents, Glenmark Life Sciences has shown Divis Lab, Laurus Labs, Shilpa Medicare, Aarti Drugs, and Solara Active Pharma as its listed peers.
| Company | Revenues | Net Profit | Return on NetWorth (%) |
| --- | --- | --- | --- |
| Divis Lab | 54.0 | 13.8 | 19% |
| Laurus Labs | 28.3 | 2.6 | 14.4% |
| ShilpaMedicare | 9.1 | 1.5 | 11.7% |
| AartiDrugs | 18.1 | 1.4 | 21.7% |
| Solara ActivePharma | 13.2 | 1.1 | 11.6% |
| Glenmark Life | 15.5 | 3.1 | 77.9% |
Data Source: RHP, Equitymaster
Figures in Rs bn and as on 31 March 2020
Overview of Glenmark Life Sciences' product portfolio
GLS is a leading developer and manufacturer of high value, non-commoditised APIs. Its portfolio comprises of 120 products (10 products in laboratory development; 4 products in laboratory validation and 106 products being commercialised) across various therapy areas like cardiovascular, CNS, diabetes, anti-infectives, and others.
The total market size in terms of sales for the 120 products globally, was estimated to be around US$140 bn in 2020 and is expected to grow by about 4.3% over the next five years to reach to about US$180 bn by 2026.
The future growth of these products is expected to remain stable driven by the rising prevalence of non-communicable diseases, growing demand from the regulated markets for drugs indicated for hypertension, diabetes and cancer, and ageing population.
Glenmark Life Sciences IPO grey market premium
Glenmark Life Sciences IPO grey market premium (GMP) today is Rs 120, which is around 17% higher from the issue price of the IPO, which has been fixed at Rs 695 to Rs 720.
The market mood seems positive in regard to the public issue.
According to the market observers, the GMP is an indication the market is expecting public issue listing at around 25-30% premium, which is expected to go further up once the issue opens for subscription.
What's the ideal IPO strategy to follow?
In the past few months, a large number of corporate houses have submitted proposals for floating IPO. Besides this, a number of IPOs are expected to hit the market soon.
As companies line up to raise funds from the market amid high valuations, investors need to consider numerous factors before investing their money in an IPO.
If you are investing in an IPO, weigh in all the positive and negative factors affecting the company.
Take a close look at the company's financials and valuations. It would give you a clear picture of what's brewing.
Happy Investing!
Disclaimer: This article is for information purposes only. It is not a stock recommendation and should not be treated as such. Learn more about our recommendation services here...