Tatva Chintan Makes Blockbuster Debut Doubling Investors Money
Jul 29, 2021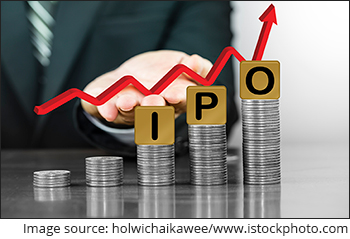 Specialty chemical manufacturer Tatva Chintan Pharma Chem made its stock market debut on Thursday by listing at Rs 2,111.9 per share on the NSE, a 95% premium over issue price of Rs 1,083 a piece.
On BSE, the scrip got listed at Rs 2,111.8, up 95%.
Further, the shares of Tatva Chintan Pharma extended rally after stellar debut, rising as much as 129.6% to hit a day's high of Rs 2,486.3 on the BSE.
The strong listing was in line with the recent trend, wherein market debutants have delivered 50-100% returns at listing.
To name a few, G R Infraprojects saw a stellar 105% listing gain on 19 July while Clean Science, which debuted on the same day, witnessed a 98.3% listing pop.
Zomato got listed at a 52% premium on 23 July.
--- Advertisement ---
FREE Replay

See What Happened at the Top 3 Stocks for 2022 MEGA Summit...

Offer Expires at 11:59 PM Tomorrow...




Grab Your FREE REPLAY Now...
------------------------------
Company received healthy response from investors
Its initial public offering (IPO) had opened for subscription on 16 July and closed on 20 July, and the share allotment was finalised on Tuesday.
The Rs 5 bn IPO, saw strong demand. Overall, the issue was subscribed over 180 times. The quota reserved for qualified institutional buyers (QIBs) was subscribed 185.23 times. The quota reserved for non-institutional investors (NIIs) was subscribed 512.22 times. The retail quota was subscribed 35.35 times.
Utilisation of funds raised through public issue
Proceeds from the fresh issue would be used towards funding capital expenditure requirements for expansion of the company's Dahej manufacturing facility.
Also it will be used for up-gradation of a research and development facility in Vadodara, and general corporate purposes.
ALERT: Top Investment Recommendation for 2022
Financial snapshot of the company
In terms of revenues and profitability, the company has delivered good performance on both fronts.
It has increased revenues at a compound annual growth rate (CAGR) of 21.7% during the last three fiscals, from Rs 2,068 m in 2019 to Rs 3,062.9 m in 2021.
The bottomline has grown at a CAGR of 59.5%, from Rs 205.4 m in 2019 to Rs 522.6 m in 2021.
Key Parameters
| (Rs m) | FY19 | FY20 | FY21 |
| --- | --- | --- | --- |
| Revenues | 2,068 | 2,646 | 3,063 |
| Revenue Growth | - | 28% | 15.7% |
| Expenses | 1,802 | 2,170 | 2,456 |
| Net Profit | 205 | 378 | 523 |
| Net Profit Margin (%) | 9.9% | 14.3% | 17.1% |
| Net Worth | 797 | 1,177 | 1,660 |
| Return on Equity (ROE) | 388% | 311% | 318% |
Data Source: Company's Red Herring Prospectus (RHP)
With decent financial position, the company is able to invest in capital expenditure. In fiscal 2021, the company incurred Rs 26.5 m worth of capital expenditure.
That apart, at the issue price, the Tatva Chintan commanded a P/E of 41.6 times and a market-cap of Rs 24 bn compared with listed peers Aarti Industries 63 times and Navin Fluorine International at 61.4 times.
Tatva Chintan's IPO grey market premium ahead of listing
The chemical company Tatva Chintan Pharma Chem shares traded at more than 100% premium in the grey market, ahead of its listing.
The stellar IPO subscription, leading position in manufacturing of structure-directing agents for zeolites in India, healthy financials and return ratios, and high quality product portfolio were the key reasons for hefty grey market premium.
--- Advertisement ---
Have You Checked Out Our #1 Investment Idea for 2022 Yet?

We just released our #1 Investment Idea for 2022.

With the information that we have shared, you could learn how to tap into this potential 15x opportunity.

We have compiled a video wherein you could get all the details that you need to take advantage of this amazing opportunity.

All you have to do is click the link below to watch the video:

#1 Investment Idea for 2022
------------------------------
Tatva Chintan shares traded at a premium of Rs 1,000-1,100 per share in the grey market, the IPO Watch and IPO Central showed.
This resulted in a price of Rs 2,083-2,183, a premium of 92.3%-101.6% over the final issue price of Rs 1,083 per share.
The grey market is an unofficial platform, wherein IPO shares traded till the listing of a company on the bourses.
About the company
Tatva Chintan Pharma Chem is a chemical manufacturing company that manufactures structure directing agents (SDAs), phase transfer catalyst (PTCs), pharmaceutical and agrochemical intermediates, and other specialty chemicals.
The company was incorporated in 1996 and is among the largest manufacturers of SDAs for zeolites in India.
It serves customers across industries i.e. automotive, petroleum, agrochemicals, dyes and pigments, paints and coatings, pharmaceutical, personal care, and others.
Its products are not only sold in India but also export to more than 25 countries all over the world.
Owing to shutdowns in China and lack of capacity additions in other developed countries, India stands to benefit in the export market.
Chemical sector IPOs
The pandemic has been a blessing in disguise for the chemical sector.
The stalling of imports from China in the last year translated to more buyers in India, who were otherwise buying from China.
This will be the fifth IPO by a chemical company in the past year after Rossari Biotech, Chemcon Specialty Chemicals, Anupam Rasayan, and the recently concluded Clean Science IPO.
The public issue of Clean Science and Technology saw a blockbuster response from investors, especially from QIBs and non-institutional investors.
All the four specialty chemical stocks presently are trading significantly higher than their issue prices.
Shares of recently listed company Clean Science is trading at Rs 1,622 from its issue price of Rs 900, up 80%.
Rossari Biotech is trading at Rs 1,221.3 compared to its issue price of Rs 425, up 187%.
Chemcon Specialty Chemicals is trading at Rs 511.8 compared to its issue price of Rs 340, up 51%.
Meanwhile, Anupam Rasayan is up 31% compared with its issue price of Rs 555.
Given the rising demand for speciality chemicals, the outlook for the sector remains promising.
Indian manufacturers have benefited from a rise in demand from global customers who aim to reduce dependence on China.
How the stock of Tatva Chintan Pharma Chem performs going ahead remains to be seen.
To know what's moving the Indian stock markets today, check out the most recent share market updates here.
Disclaimer: This article is for information purposes only. It is not a stock recommendation and should not be treated as such. Learn more about our recommendation services here...