Windlas Biotech IPO to Hit the Market on 4 August. Key Points to Know
Jul 31, 2021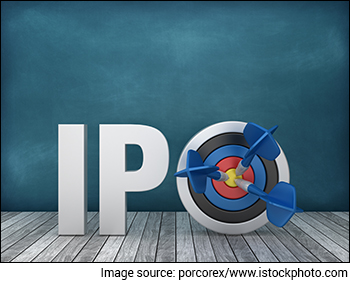 Manufacturer of pharmaceutical formulations, Windlas Biotech, will launch its initial public offering (IPO) next week on Wednesday, 4 August 2021.
The three-day public issue will conclude on August 6. The company has fixed the price band of the initial share sale at Rs 448-460 per share. The company plans to raise Rs 4 bn at the upper end of the price band.
This is the 31st public issue that will be launched in 2021.
Quick service restaurants (QSR) chain operator Devyani International will also be floating its IPO on the same day, 4 August.
Book running lead managers to the Windlas Biotech issue are SBI Capital Markets, DAM Capital, and IIFL Securities.
Windlas Biotech IPO Details
| | |
| --- | --- |
| Issue Type | Book Built Issue IPO |
| Face Value | Rs 5 per equity share |
| IPO Price | Rs 448 to Rs 460 per equity share |
| Market Lot | 1 lot - 30 shares |
| Issue Size | Rs 4 bn |
| Fresh Issue | Rs 1.6 bn |
| Offer for Sale | Rs 2.4 bn |
| Basis of Allotment Date | Wednesday, August 11, 2021 |
| IPO Listing Date | Tuesday, August 17, 2021 |
Data Source: Company's Red Herring Prospectus
Promoter Vimla Windlass will sell 1.14 m equity shares, and investor Tano India Private Equity Fund II will offload its entire stake of 40.1 m equity shares (22% of pre-offer paid-up equity) via offer for sale (OFS).
Ashok Kumar Windlass, Hitesh Windlass, Manoj Kumar Windlass, and the Promoter Trust are the promoters of the company.
Promoter and promoter group held 78% stake in Windlas Biotech including Vimla Windlass's 7.8% shareholding.
--- Advertisement ---
[Alert] Sell These 3 Stocks Immediately

These 3 stocks are ticking time bombs in your portfolio.

It is very likely that you could be owning these 3 overvalued...

fundamentally weak... ready to crash stocks... in your portfolio today.

Because many stock brokers have painted rosy pictures of these stocks. But the reality is starkly different.

If the market crashes, then these stocks could wipe out your wealth.

You should get rid of these stocks as soon as possible.

We are going to reveal details of these 3 landmines at our upcoming special event at 5 pm on September 24.

You can click here to sign-up. It's free
------------------------------
Category-wise reserved portion
Half of the issue size that is, 50% has been reserved for qualified institutional buyers (QIBs), 35% for retail investors and the remaining 15% for non-institutional investors.
Investors can bid for a minimum of 30 shares and in multiples thereafter.
Objects of the issue
The proceeds from the fresh issue of the IPO will be utilised for purchasing of equipment required for capacity expansion of the facility at Dehradun Plant-IV and addition of injectables dosage capability at the facility at Dehradun Plant-II.
It will also be used for funding incremental working capital requirements, repayment/prepayment of certain of borrowings, and general corporate purposes.
About Windlas Biotech
Incorporated in 2001, Windlas Biotech is one of the leading companies in the pharmaceutical formulations contract development and manufacturing organisations (CDMO) segment in India.
The company offers a range of CDMO services from product discovery to product development, licensing, and commercial manufacturing of generic products including complex generics.
REVEALED: 3 "Super Smallcaps" You Didn't Know About
It further sells its own branded products in the trade generics and OTC markets.
Currently, the focus of the company is to launch complex generic products in the chronic therapeutic category related to lifestyle-related disorders.
The business operates in 3 verticals - CDMO Products and services, Domestic trade generics and over-the-counter (OTC) market (nutraceutical and health supplement products), and export.
Its manufacturing facilities are located at Dehradun with an installed operating capacity of 7,063.8 m tablets/capsules, 54.5 m pouch/sachet, and 61.1 m liquid bottles.
Company's competitive strengths
Leading market player in the domestic pharmaceutical formulation CDMO segment.
Strong focus on the chronic therapeutic category.
State-of-the-art manufacturing facilities in Dehradun, Uttarakhand.
Professional and experienced promoters and a senior management team.
An innovative product portfolio of complex generic products.
Robust financial performance track record.
Financial snapshot of the company
The company has posted a CAGR (compound annual growth rate) of around 38% in top-line and 58% in gross margins for the last three fiscals.
In the last three years, the revenue from operations grew by a CAGR of 18%.
In the financial year 2019, 2020, and 2021, the revenue from operations was at Rs 3.1 bn, Rs 3.3 bn, and Rs 4.3 bn respectively.
The company has posted declining trends for the bottom line despite solid growth in the top line.
--- Advertisement ---
INSIDER SECRET: An Astonishingly Easy Way to Pile Up Potentially 40-60% Gains in Just 1 Year

India's most well-connected trader with over 35 years of experience just confessed...

"This Lucrative Market Segment Could Leapfrog Over Nifty in The Next 12-16 Months"

... thanks to a massive and irreversible mega-trend fueling its growth!

In fact, he and his partner have already identified 2 spectacular stocks from this segment... which are ready to rake in potentially 40-60% gains in just 1 year... and make you big, fat profits!

The best part of them all...

Their Details Are Packed in This Special Report (Discover How to Claim it for Free)
------------------------------
According to management, while its gross profits for all years have shown growth, accounting adjustments of gains/losses of joint ventures and impairment of goodwill has resulted in the decline in net profits.
In the process to clean its slate, it has taken a hit. It's now in the process of revamping all these which will take about two years. Thereafter it will be on a fast forward mode.
For the last three fiscals, Windlas Biotech has (on a consolidated basis) posted an earnings per share (EPS) of Rs 13.6 and a return on net worth (RoNW) of 13.3 %
The company has a market share of around 21%.
Key Parameters
| (Rs bn) | FY19 | FY20 | Dec-20 |
| --- | --- | --- | --- |
| Revenues | 3,072.7 | 3,288.5 | 3,207.9 |
| Revenue Growth (%) | | 7% | |
| Expenses | 2,841.9 | 2,992.1 | 2,877.9 |
| Profit Before Tax (PBT) | 761.2 | 246.7 | 135.2 |
| Net Profit | 638.2 | 162.1 | 96.7 |
Data Source: Company's Red Herring Prospectus (RHP)
The company does not have a formal dividend policy as of the date of this RHP.
Further, it has not declared dividends on the equity shares during the current fiscal and the last three fiscals.
It will follow a prudent dividend policy post listing based on its financial performance and future prospects.
For more details, check out Windlas Biotech's Red Herring Prospectus.
Important points to know before applying to the issue
Windlas Biotech is among the top five players in the domestic pharmaceutical formulations contract development and manufacturing organization (CDMO) industry in India in terms of revenue.
The company gets 57.9% of its business from top 10 customers, with the biggest client accounting for nearly 11% of the revenue.
Leading pharma companies like Pfizer, Sanofi India, Cadila Healthcare, Emcure Pharmaceuticals, Eris Lifesciences, Intas Pharmaceuticals, and Systopic Laboratories are some of the marquee customers of Windlas Biotech.
Also, the company has a license to manufacture around 3,279 products.
As of March 2021, the company has four plants in Dehradun with 7 bn-plus tablets/ capsules capacity.
Windlas Biotech has no listed peers to compare with.
What's the ideal IPO strategy to follow?
In the past few months, a large number of corporate houses have submitted proposals for floating IPO. A number of IPOs are also expected to hit the market soon.
As companies line up to raise funds from the market amid high valuations, investors need to consider numerous factors before investing their money in an IPO.
If you are investing in an IPO, weigh in all the positive and negative factors affecting the company.
Take a close look at the company's financials and valuations. It would give you a clear picture of what's brewing.
Happy Investing!
Disclaimer: This article is for information purposes only. It is not a stock recommendation and should not be treated as such. Learn more here...