Qatar is Rearing Cows...this is Good News for India
Aug 9, 2019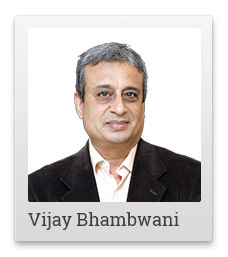 On 5 June 2017, Qatar was placed under an embargo by Saudi Arabia, UAE, Kuwait, and Egypt.
Later, a man-made canal would be made that would make Qatar an island. The only ally the tiny nation had was Turkey. Iran joined later.
Two years have passed. Qatar has turned the situation a full 180 degrees.
The ruling Al Thani family are now cheered as heroes. In December 2018, they announced they were walking out of OPEC. Personally, I believe OPEC is dying...you can read about it here.
--- Advertisement ---
You Owe It to Yourself to Watch This Video... [Goes Off Air at 11:59 PM TOMORROW]

The below life-changing video goes off at 11:59 PM TOMORROW sharp.

So I suggest you click on the play button below and watch it right away.




You'll repent later if you don't...because the opportunity revealed in it is so amazingly powerful.

Click here to watch it now...
------------------------------
Qatar plans to focus on natural gas exports and reach self-sufficiency in many basic items. The Al Thani family has learnt their lessons after the embargo.
Qatar is rearing thousands of cows, chickens, and building greenhouses. They want to ensure food security.
Believe me; I was very relieved and happy as an Indian. Qatar has the highest per capita income in the world, close to Rs 10 million per person. The Qatar sovereign investment fund is one of the wealthiest investment institutions worldwide. It has huge investments in Indian equity and debt markets.
In addition to equities, Qatar has planned to invest in our infrastructure projects, cyber security, and cooperate with India against terrorism. When the news of the embargo came, there was panic in our financial markets.
Qatar relies on Indian manpower, both skilled and unskilled. It employees 700,000 Indians at lucrative salaries which are higher than other Gulf nations. These NRIs remit home millions of dollars in foreign exchange every year. These remittances help to prevent the rupee from losing value.
The more stability I see in Qatar, the more peaceful I feel about the employment prospects of these 0.7 million fellow Indians.
Qatar has trillions of cubic feet of high quality natural gas which it sells to us, on long-term contracts...and that too at a discount.
This is the reason I advocate a 360-degree view in investing.
Remember it's an advantage to live in a peaceful, well-to-do neighbourhood. You get plum benefits too. What's good for Qatar is good for India.
Have a profitable day.
Warm regards,

Vijay L Bhambwani
Editor and Research Analyst, Weekly Cash Alerts
Vijay L Bhambwani, is the editor of Weekly Cash Alerts and Fast Income Alerts. He is a professional trader, author, trading mentor, and lifelong student of the markets. He has been an active trader since 1986. Financial markets are his life and passion. Everything else in his life revolves around his main objective - trading. Vijay believes that no matter how much a trader has lost in the market, it is possible with hard work and smart work to get it all back over time. Understanding the method behind the madness of the markets interests him more than the profits. He specialises in predictive style of technical analysis, in the commodity, currency, and equity markets. That is the foundation stone of his style of trading - Neuro Behavioural Technical Analysis. Vijay trains other professional traders. He is empaneled with the BSE & NSE as a visiting faculty for various finance market courses. He created the early course content for the Diploma in Commodity Markets (DICM), certified by the Forward Markets Commission. He was a training mentor at the MCX between 2005-2009. He is the first author to have his book - A Traders Guide to Indian Commodity Markets published by CNBC Publishing 18, in 2009 - approved and sponsored by the NCDEX. Vijay has done over 8,000 TV shows in the last 17 years and has written over 4,000 columns/articles in the print and electronic media. He is one of the first columnists to write a weekly column in the English language print media after the commissioning of the MCX, via his columns in the DNA Money, Business Standard and others. Vijay lives with his family in the posh Breach Candy area in Mumbai.