Message of the Markets - What is Crude Oil Indicating?
Aug 19, 2019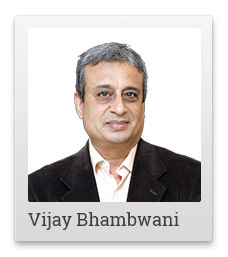 The dreaded "R" word is being tossed around in conversations often nowadays. Much of the talk is more hunch than a mathematical debate.
So I decided to investigate for my readers using data.
Are we facing a possible recession?
I follow the behavioural trading method. This relies on actions (behaviour) of people who matter (traders).
What moves prices are actual trades and that costs money. Following the money trail is the best trading system.
--- Advertisement ---
Ex-Swiss Investment Banker Reveals His Biggest Investment Strategy in 4 Free Video Classes

Rahul Shah, ex-Swiss investment banker and Co-Head of Research at Equitymaster, is hosting a series of 4 free video classes for his readers, where he will reveal the details of something he's been working on for years…

The Double Income Project…

Rahul will show his readers, step-by-step, how to dramatically increase their income, potentially even double it…in what he believes is the earliest amount of time possible. a few short years.

For instance, if you make Rs 50,000 a month…Rahul's goal is to show you how to take it to Rs 100,000 in the long run.

Or if you make Rs 100,000…Rahul will show you how you could potentially increase it to Rs 200,000 in the long run.

This is different from anything Rahul Shah has ever done before – there's nothing to pay, no service to subscribe to and no forms to fill to attend these classes.

Just click here to sign up for the free video classes.
------------------------------
I have written in the past about how rising bullion price is a red flag for the economy. You may read about it here. It is the first evidence of weakness in the economy. Even during weak spells bullion tends to bounce back within 24 hours. My trading screen shows high relative strength in bullion compared to other hard assets.
The economy grows on the transportation of goods and people. If the economy is growing the demand for fossil fuels should grow too. But evidence I saw paints a weak picture.
USA Crude Inventory Versus Price Movement
Date
US Crude Inventory Change
Crude Price $
Million barrels
Jun 07 2019
2.2
54.07
Jun 14 2019
-3.1
52.48
Jun 21 2019
-12.8
57.58
Jun 28 2019
-1.1
58.15
July 05 2019
-9.5
57.72
July 12 2019
-3.1
60.3
July 19 2019
-10.8
55.72
July 26 2019
-8.5
56.16
Aug 02 2019
2.4
55.21
Aug 09 2019
1.6
54.23
Net Change
-42.7
0.16
Data Source: US Energy Intelligence Agency
The US inventory plays a big role in impacting crude oil prices. In the last ten weeks the inventory has declined by 42.70 million barrels. That is almost 10% of the entire US inventory. Ordinarily prices should have zoomed. But crude oil rose a mere 16 cents.
The Double Income Project: The Lazy Man's Guide to Doubling Your Income in The Long Term
Sure sentiments for fossil fuels are not strong right now. Electric vehicles, alternate energy, and carpooling are the current themes.
But these are promises of the near future. For now, the world still need fuel and CNG stations.
If the crude inventory data sourced from the US energy information administration is any indication, the oil markets are pointing towards an economic decline. That is my second argument.
Saudi Aramco has announced an IPO two years ago. Last year the kingdom announced their intention to pump fresh capital into SABIC. It is a subsidiary of Saudi Aramco and produces petro chemicals, polymers, plastics, fertilisers among others.
--- Advertisement ---
Watch this Video Now And You Will Stop Worrying About Money...

If you are concerned about money, then you MUST watch this exclusive video right now.

Because in this video, Richa Agarwal, Head of Small Cap Research, talks about stocks that have made a select group of people Crorepatis.

They invested in just one stock and ended up becoming Crorepatis in the long run.

In this video, Richa also reveals her unique formula to identify such potential RARE stocks.

Plus, she also discusses her special report, 'One Stock Crorepati: How to Get Rich With This Little-Known Indian Stock'.

This video is now available for your viewing...

This video could be taken down any time soon. So, hurry…

Click here to watch the video right away…
------------------------------
The Saudis have reportedly pumped in about US$75 billion into SABIC. Recent media statements from SABIC indicate they intend to flood the world with low cost plastics and polymers in the future. To me that sounds like plan B in case the Aramco IPO is held up.
The recent announcement by Reliance Industries Ltd about a stake sale to Aramco is note worthy. RIL itself has announced a phased withdrawal from refining petrol & diesel. RIL will focus on petrochemicals.
Both SABIC and RIL focusing away from fuels is more than just a coincidence. This is my argument number three.
Economic growth means more projects. That means higher demand for industrial metals. Copper is known as 'The Tin Roof of the Economy' and 'Dr Copper.' It is a good gauge for estimating economic activity.
Of late the price of Copper is showing weakness on the exchanges. Taken together with Aluminium, Zinc, Lead, and Iron ore, the picture is worrying. The markets are sending out a distress signal by pricing metal prices lower. This is my fourth and final argument.
The message of the market signals weakness ahead. Investors need to keep an open mind about the possibility of a recession.
Have a profitable day.
Warm regards,

Vijay L Bhambwani
Editor and Research Analyst, Weekly Cash Alerts
Vijay L Bhambwani, is the editor of Weekly Cash Alerts. He is a professional trader, author, trading mentor, and lifelong student of the markets. He has been an active trader since 1986. Financial markets are his life and passion. Everything else in his life revolves around his main objective - trading. Vijay believes that no matter how much a trader has lost in the market, it is possible with hard work and smart work to get it all back over time. Understanding the method behind the madness of the markets interests him more than the profits. He specialises in predictive style of technical analysis, in the commodity, currency, and equity markets. That is the foundation stone of his style of trading - Neuro Behavioural Technical Analysis. Vijay trains other professional traders. He is empaneled with the BSE & NSE as a visiting faculty for various finance market courses. He created the early course content for the Diploma in Commodity Markets (DICM), certified by the Forward Markets Commission. He was a training mentor at the MCX between 2005-2009. He is the first author to have his book - A Traders Guide to Indian Commodity Markets published by CNBC Publishing 18, in 2009 - approved and sponsored by the NCDEX. Vijay has done over 8,000 TV shows in the last 17 years and has written over 4,000 columns/articles in the print and electronic media. He is one of the first columnists to write a weekly column in the English language print media after the commissioning of the MCX, via his columns in the DNA Money, Business Standard and others. Vijay lives with his family in the posh Breach Candy area in Mumbai.