Will We See Another 'Silver Thursday'?
Aug 29, 2019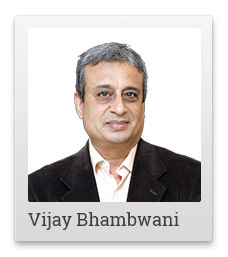 I have been writing a lot about silver of late and with good reason.
I believe Silver provides a good opportunity to safeguard your capital and earn good returns in the bargain.
Let me tell you a quick story...
On 01 January 1979 Silver traded at US$ 6.08/Oz. By 18 January 1980, it had hit US$ 49.45/Oz. A neat return of 713% in a year. That's the kind of eye popping return I would gladly give a right arm and a leg for.
Going by the behavioural approach to trading, you would be interested in knowing the cause...
--- Advertisement ---
[NOW OUT] Equitymaster's Top Stock Pick for 2021

If there's one thing you need to do today, it's this...

Read all about Richa Agarwal's No. 1 stock pick here...

All we can share in this message is that it's a little-known stock with massive potential in the near future... already working with trusted FMCG GIANTS.

Just continue reading all about it here...
------------------------------
It was the handiwork of three oil tycoon brothers. They were born into a billionaire family. They managed to corner approximately one third of the supply of Silver (excluding government holdings).
Much of these purchases were leveraged (funded by borrowed money). The entire world was amazed by the muscle power of the 'Hunt brothers' as they are now known.
The COMEX in the USA wasn't impressed though.
The exchange enforced 'Silver Rule 7', raised margins sharply, restricted exposure levels for traders, and reined in prices.
In the next four trading sessions, Silver prices collapsed 50%. The Hunt brothers lost over a billion dollars! They filed for bankruptcy. This meltdown is known as 'Silver Thursday.'
I often heard stories like these when my dad's inner circle of business associates discussed them after dinner at my home. For a teenage like me, it was heady stuff.
--- Advertisement ---
For Those Looking to Buy Stocks

If you're looking to buy stocks now, then we've uncovered 3 great stocks for you.

Our research says, these stocks have the potential to create a wave of Indian millionaires.

Get the Details Now
------------------------------
It took Silver almost 30 years to show this kind of belligerence again.
Fast forward to October 2008. Silver started rising from US$ 8.40/Oz to peak out at US$ 49.82/Oz in end April 2011.
This time around, I was matured enough to analyse the events as they unfolded. Ironically, the price collapsed from US$ 49.82 because COMEX raised margins suddenly on all buy positions.
There was also the news of the killing of Osama Bin Laden. International financial markets felt with his death, terror attacks would subside.
Silver fell with a vengeance. It hit US$ 13.62/Oz in December 2015.
Of the three Hunt brothers, only William Herbert Hunt is alive. He is a billionaire again thanks to the hereditary oil fortunes of the family.
NEW: 5 Pandemic-Proof Smallcaps You Should Know About...
He must be smiling; at least I think so, every time Silver attempts to make a new high and collapses.
Will we be third time lucky? Or is another Silver Thursday is likely to spoil the party for Indian investors?
When Silver reached Rs 73,600 in April 2011 the USDINR was at 44.47. Now it has crossed the 72-mark, a depreciation of 61.90%.
You should not rule out the possibility of a re-test of the all-time high of 74.68, reached in October 2018, in the next 12 months. Remember, the INR depreciates against the US dollar on average by 3.5-5% per annum on a long period average (LPA) basis.
The weaker the INR, higher the Silver price goes. It's that simple really.
So the Indian Silver price does not really require the US price of Silver to hit a new high. We will get there with half the rally towards the lifetime high of US$ 49/Oz level.
The COMEX price is at US$ 17.70/oz. Assuming the INR stays constant at 72 levels, a rally to the US$ 32/Oz will be sufficient to take Silver in the Indian markets to a new all-time high.
Emerging markets (EM) currencies are depreciating versus the US dollar. I believe, the probability of the INR depreciating against the USD is fair.
This means the possibility exists of Silver hitting a new all-time high in India, even if the US price is around US$ 30 level.
Any investor seeking to earn some decent profits would ignore Silver at his own peril.
Have a profitable day.
Warm regards,

Vijay L Bhambwani
Editor and Research Analyst, Weekly Cash Alerts
Vijay L Bhambwani, is the editor of Weekly Cash Alerts and Fast Income Alerts. He is a professional trader, author, trading mentor, and lifelong student of the markets. He has been an active trader since 1986. Financial markets are his life and passion. Everything else in his life revolves around his main objective - trading. Vijay believes that no matter how much a trader has lost in the market, it is possible with hard work and smart work to get it all back over time. Understanding the method behind the madness of the markets interests him more than the profits. He specialises in predictive style of technical analysis, in the commodity, currency, and equity markets. That is the foundation stone of his style of trading - Neuro Behavioural Technical Analysis. Vijay trains other professional traders. He is empaneled with the BSE & NSE as a visiting faculty for various finance market courses. He created the early course content for the Diploma in Commodity Markets (DICM), certified by the Forward Markets Commission. He was a training mentor at the MCX between 2005-2009. He is the first author to have his book - A Traders Guide to Indian Commodity Markets published by CNBC Publishing 18, in 2009 - approved and sponsored by the NCDEX. Vijay has done over 8,000 TV shows in the last 17 years and has written over 4,000 columns/articles in the print and electronic media. He is one of the first columnists to write a weekly column in the English language print media after the commissioning of the MCX, via his columns in the DNA Money, Business Standard and others. Vijay lives with his family in the posh Breach Candy area in Mumbai.