Nykaa Will Launch its IPO on 28 October. Key Points to Know
Oct 25, 2021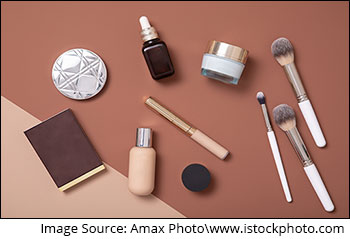 FSN E-Commerce Ventures, which runs online marketplace for beauty and wellness products, Nykaa, is all set to launch its initial public offer (IPO) on 28 October 2021. The IPO of the beauty product retailer will end on 1 November 2021.
Nykaa has received approval from the market regulator to raise Rs 53.5 bn through an initial share sale. The price band has been fixed at Rs 1,085-1,125 a share.
This will be the biggest IPO since that of online delivery start-up Zomato's Rs 93.8 bn offering in July.
Zomato's successful IPO and encouraging post-listing performance has buoyed investor sentiment towards start-ups.
Nykaa is India's first woman-led profitable unicorn start-up. It was founded in 2012 by investment banker Falguni Nayar and is a leading player in the online beauty aggregator segment.
Kotak Mahindra Capital, Morgan Stanley India, BofA Securities, Citigroup Global Markets India, ICICI Securities, and JM Financial are the book running lead managers to the issue.
Nykaa IPO Details
| | |
| --- | --- |
| Issue Type | Book Built Issue IPO |
| Face Value | Rs 1 per equity share |
| IPO Price | Rs 1,085 to Rs 1,125 per equity share |
| Market Lot | 1 lot - 12 shares |
| Issue Size | Rs 53.5 bn |
| Fresh Issue | Rs 6.3 bn |
| Offer for Sale | Rs 47.2 bn |
| Basis of Allotment Date | Monday, November 8, 2021 |
| IPO Listing Date | Thursday, November 11, 2021 |
Data Source: Company's Red Herring Prospectus (RHP)
Around 16 existing investors such as TPG Growth IV SF Pte, Lighthouse India Fund, Yogesh Agencies & Investments, JM Financial and others are expected to offload their shares in the IPO.
Promoters, including founder and chief executive officer Falguni Nayar, currently own more than 50% share in the company, making it one of the few start-ups to go public where promoters held the majority share.
--- Advertisement ---
The Hidden Opportunity in EV Stocks No One Knows About

With today's fast-changing technology and concern about the environment, the popularity of electric vehicles (EVs) has been on the rise.

Most investors go the usual route of investing in large companies and waiting to rake in profits.

We believe that's not the best approach.

In fact, our research has uncovered a hidden way to make potentially windfall gains from this EV opportunity.

Interested to know more? You can get all details by clicking the link below:

Equitymaster's Latest Research Project - Details
------------------------------
Category-wise reserved portion
Nykaa's IPO will require a compulsory 75% qualified institutional buyer (QIB) participation as it has incurred losses in two of the previous three financial years.
The retail quota of the IPO will be 10% against 35% in IPOs that meet the profitability criteria.
That apart, existing employees who hold stock options at Nykaa also have an option to offload a total of 2.5 lakh equity shares in the upcoming IPO. The company also plans to offer a discount of up to 10% of the offer price to the eligible employees bidding in the employee reservation portion.
Fund utilisation
Nykaa will allocate Rs 420 m from the issue to investment in its arms FSN Brands or Nykaa Fashions for funding the establishment of new retail stores.
Another Rs 420 m will be used for capital expenditure to be incurred by the company and investment in certain subsidiaries.
The company will also use Rs 1.6 bn for the repayment of debt. Nykaa will also use Rs 2.3 bn to enhance the visibility and awareness of its brands.
About Nykaa
Incorporated in 2012, Nykaa is a consumer technology platform, delivering a content-led, lifestyle retail experience to consumers.
The company has a diverse portfolio of beauty, personal care, and fashion products, including their own brand products manufactured by them. The company operates under 2 major verticals - Nykaa: Beauty & Personal Care and Nykaa Fashion: Apparel & Accessories.
The Nykaa marketplace competes with companies such as Myntra, Purplle, Flipkart, and Amazon.
For beauty and personal care offerings, Nykaa's business is mainly inventory-led. The company manufactures its own branded beauty and personal care products through third-party manufacturers and are sold under their brand name such as 'Nykaa Cosmetics', 'Nykaa Naturals', and 'Kay Beauty'.
Apparel and accessories verticals consist of 1,350 brands and over 1.8 million stock keeping units (SKUs) with fashion products across four consumer divisions: women, men, kids, and home. Nykaa Fashion also has six owned brands.
FREE Event: Discover Your First Stock for a Potential Rs 7 Crore in Long-term Wealth
Owner's stake and valuation post listing
Falguni Nayar, the founder, managing director and CEO of Nykaa, owns 54% of the company, along with her husband Sanjay Nayar, India CEO of US private equity giant KKR, and their two children.
Veteran investment banker turned entrepreneur Falguni Nayar, who has led scores of Indian companies to public listings as a banker, is now pursuing an IPO of her own as at a valuation of US$7 bn to US$7.2 bn for the beauty and fashion retailer Nykaa.
Company financials
Nykaa is among a few profitable etailers in India.
The online retailer posted a net profit of Rs 620 m in the financial year 2021 compared to a loss of Rs 163 m in the financial year 2020.
Nykaa's total income stood at Rs 24.5 bn in the financial year 2021, a 37.9% growth from Rs 17.8 bn in the financial year 2020. Its expenses stood at Rs 23.8 bn in 2021, a 32.7% increase from Rs 17.9 bn in the last year.
The company, however, mentioned that its growth rates and profitability could be impacted if it fails to acquire new customers in a cost-effective manner.
In its final prospectus published on Friday, Nykaa said,
We cannot assure you that our historical growth rates will be sustainable or achieved at all in the future. If we fail to acquire new consumers, or fail to do so in a cost-effective manner, we may not be able to increase our review or maintain profitability.
Key Financial Parameters
| (Rs bn) | FY19 | FY20 | FY21 |
| --- | --- | --- | --- |
| Revenues | 11.1 | 17.7 | 24.5 |
| Revenue Growth (%) | | 59% | 38% |
| Expenses | 11.5 | 17.9 | 23.8 |
| Profit Before Tax (PBT) | -0.3 | -0.1 | 0.8 |
| Net Profit | -0.2 | -0.1 | 0.6 |
Data Source: Company's RHP
For more details, check out Nykaa's Red Herring Prospectus.
Nykaa's online and offline presence
Nykaa is a significant player in the online beauty aggregator industry. Thus investors and experts are hopeful about the IPO.
One of Nykaa's main benefits is that it offers clients an omnichannel shopping experience.
Customers can either order online through the mobile app, website or visit the company's offline stores located in approximately 38 cities.
The availability of major products and brands on Nykaa's platform is another reason for its rapidly growing popularity.
--- Advertisement ---
What CNBC Won't Tell You...


The next 10 years would be a golden period for Indian investors...

The "Big Bull" Rakesh Jhunjhunwala claims it could be one of the largest stock market bull runs in India ever...

And veteran investor Raamdeo Agarwal says the S&P BSE Sensex could even reach 200,000 points in the next 10 years... All thanks to these...

Highly Powerful Wealth-Building Mega-Trends
------------------------------
Nykaa's offline channel comprises of 73 physical stores across 38 cities in India over three different store formats as of 31 March 2021. The company's physical stores offer a select offering of products.
As of August 2021, it offered approximately 3.1 million SKUs (stock-keeping units) from 4,078 national and international brands across business verticals.
In the financial year 2021, its total gross merchandising value (GMV) was at Rs 40.5 bn, which grew 50.7% from the last year.
The company is one of the leading influential lifestyle platforms in India with over 12.6 million followers across leading social media platforms as of March 2021.
Also, Nykaa does not have any listed industry peers in India.
Nykaa's target addressable market and competition
According to the red herring prospectus, Nykaa has a large beauty and personal care (BPC) market opportunity of Rs 11.2 bn growing at 12% per annum to Rs 19.8 bn in 2025.
The company's fashion opportunity of Rs 37.9 bn is expected to grow at 18% per annum to Rs 87 bn in 2025.
Nykaa has a total addressable market across beauty and personal care and fashion of Rs 106.8 bn.
In the BPC market and fashion market in India, Nykaa competes with organised multi-brand and exclusive retailers, unorganised merchants, horizontal online platforms like Amazon, Flipkart, Paytm Mall among others as well as vertical online platforms such as Myntra, Purplle, Myglamm, among others.
Recent development...
Nykaa announced the acquisition of the Indian skincare brand Dot & Key. This is the first D2C (direct to consumer) beauty brand acquired by the platform. Dot & Key will join Nykaa's stable of owned brands.
Founded by Kolkata-based Suyash Saraf and Anisha Saraf, Dot & Key, is a new age brand focused on providing solutions to skincare concerns.
Commenting on the strategic development, Falguni Nayar, Founder and CEO, Nykaa, said,
We are excited to bring Dot & Key into the family in time to serve the demand in high-quality skincare by Indian consumers.

Their product range presents an exciting opportunity for us as it allows us to extend the brand's reach to a larger landscape of consumers and enter the nutraceutical space as well.

It is a consumer-centric brand with a growing base of consumers and a range of skincare solutions.
What's the ideal IPO strategy to follow?
In the past few months, a large number of corporate houses have submitted proposals for floating IPO. A number of IPOs are also expected to hit the market soon.
As companies line up to raise funds from the market amid high valuations, investors need to consider numerous factors before investing their money in an IPO.
If you are investing in an IPO, weigh in all the positive and negative factors affecting the company.
Take a close look at the company's financials and valuations. It would give you a clear picture of what's brewing.
Happy Investing!
Disclaimer: This article is for information purposes only. It is not a stock recommendation and should not be treated as such. Learn more here...