Is Your Investment In Debt Mutual Fund At Risk?
Is Your Investment In Debt Mutual Fund At Risk?
Feb 4, 2019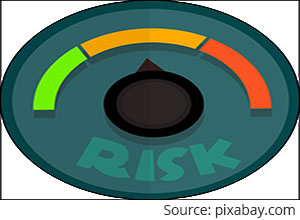 Excessive debt continues to haunt Indian business houses.
But will investors pay the price for the corporations' bad business decisions is the question.
Zee Entertainment is a household name and holds an undisputable reputation in the Indian media industry. But unfortunately, the Essel group, promoter of Zee Entertainment Ltd., is battling fires on several fronts at the moment.
After the subsidiaries of IL&FS defaulted last year, some capital market experts rushed to announce that IL&FS was perhaps a one-off large-scale-high-profile default. On consolidated basis, the group owed approximately Rs 93,000 crore to its lenders.
But worries of Indian investors seem to be far from over.
Debtors of the Essel group are keeping their fingers crossed. And unfortunately for mutual fund investors, many fund houses have exposure not only to Essel's listed equities, but they have also invested heavily in conglomerates debt.
Investors of equity mutual funds are prepared to handle stock market volatility. However, debt funds investors don't expect the Net Asset Values (NAVs) of debt schemes to fluctuate like equity funds.
According to Essel's spokeswoman, mutual funds have a combined exposure of Rs 6,500 crore to debt securities issued by the conglomerate.
According to Economic Times dated January 29, 2019, Aditya Birla Sun Life Mutual Fund, Franklin Templeton Mutual Fund and HDFC Mutual Fund have invested over Rs 1,000 crore each in debt securities issued by the Essel group. Beside, SBI Mutual Fund, UTI Mutual Fund, ICICI Prudential Mutual Fund, Kotak Mahindra Mutual Fund, Reliance Nippon Mutual Fund and Baroda Pioneer Mutual Fund among others have also invested in group's debt.
What went wrong?
Recently, Essel's group chairman, Mr Shubhash Chandra admitted that many of the conglomerate's business decisions went wrong and the group ended up making poor investments. But, as a result, group's debt pile increased substantially over the last few years and its debt servicing ability reduced substantially.
To make things worse, promoters pledged their shares in listed entities to raise money and now that most of group's stocks have taken a knock, margin calls might be proving too steep for the promoters to honour. You might be aware that The Wire recently claimed that companies having connections with Essel group had connections with companies that are being probed for deposits made during demonetisation. Soon after this news was out, shares of Essel group companies nosedived.
Although, the conglomerate denied all these charges, the news reports were too serious to unmake the damage done.
Until recently, refinancing debt was a cakewalk, thanks to merciful lenders like Non-Banking Finance Companies (NBFCs) and mutual funds.
Business tycoons with formidable standing in the business circles had managed to mop up funds at cheap rates because rating agencies assigned on par ratings to their businesses. This is not to say, Essel group benefited due to such practices, the intent is only to highlight laxity credit rating agencies showed under easy-liquidity environment.
Isn't it strange that some of them are putting mutual funds having exposure to risky securities on their watch list? Well, nothing wrong about that, but wouldn't it have been better if they could've given mutual fund houses a heads-up about possible defaults?
Let bygones be bygones.
After the IL&FS fiasco, credit markets have become cautious and raising money has become a herculean task for heavily indebted companies.
This time, mutual funds are confident about Essel group's ability to honour their debt obligations. But doubters believe, defaults or repayment delays might have happened already and the same might not have been reported, as perhaps, the conglomerate has asked for the extension formally charting out a concrete plan. Media reports also suggest that, creditors have given the promoters three months' time to find a buyer for half of their stake in Zee Entertainment.
What investors shall do?
Although the situation is slightly tricky given the unusual uneasiness in the credit markets, investors need not panic. Unless, there's any official announcement on this development, redeeming investments from the schemes offered by affected fund houses is unwarranted.
In the wake of diminishing credit quality of late, fund managers of responsible fund houses might have already started taking corrective steps. This includes, paring exposure to low-rated papers, not relying excessively on independent credit agencies and realigning their portfolios keeping in mind scheme's defined objectives among others.
Moreover, conservative investors shall restrict themselves to schemes investing only in high-quality papers.
Please remember:
Investing in debt funds isn't risk-free.
You shouldn't invest in schemes only because they have outperformed their benchmarks in the recent past.
You should consider your financial goals, risk appetite, and time horizon before investing in any debt-oriented scheme.
Following your personalised asset allocation is the key.
Ideally, you should invest only in schemes that have a maturity profile resembling with your time horizon, to avoid negative surprises.
Last but not the least, invest only in debt schemes offered by mutual fund houses which follow robust investment processes and have adequate risk management systems in place.
PS: If you wish to make your retirement blissful, don't miss out on PersonalFN's Retire Rich service. This is a new and exclusive service with the sole motive of securing your retirement.
It is a DIY (Do It Yourself) retirement solution, whereby you can start planning for your retirement and potentially build a substantial corpus that could sustain you in the best days of your life.
It is not merely a list of funds or a particular investment idea. It is a complete all-around solution to guide you with almost ALL the necessary essentials of retirement planning.
You will receive a monthly series of reports and articles presenting the potentially best investment ideas and opportunities most suitable for a happy and blissful retirement. Subscribe now!

Author: PersonalFN Content & Research Team
This article first appeared on PersonalFN here.
PersonalFN is a Mumbai based personal finance firm offering Financial Planning and Mutual Fund Research services.
Disclaimer:
The views mentioned above are of the author only. Data and charts, if used, in the article have been sourced from available information and have not been authenticated by any statutory authority. The author and Equitymaster do not claim it to be accurate nor accept any responsibility for the same. The views constitute only the opinions and do not constitute any guidelines or recommendation on any course of action to be followed by the reader. Please read the detailed Terms of Use of the web site.
More Views on News
Mar 22, 2019
Perosnalfn explains why shouldn't you be holding Index Funds as a core part of your investment portfolio.
Mar 22, 2019
FIIs pump in Rs 27,000 crore in Indian stock markets. What will you buy as the markets surge ahead of elections?
Mar 22, 2019
Private participation in defence is expected to open up huge opportunities for certain Indian companies in this space.
Mar 20, 2019
If the ongoing rally has any further steam left in it, then mid and small cap mutual funds is the place to be for intelligent investors right now.
Mar 20, 2019
Vivek dwells into a new YouTube phenomenon.
More Views on News
Most Popular
Mar 19, 2019
The urgency to privatise India's defence sector to make India self-reliant was never as strong as it is today.
Mar 15, 2019
5 fundamentally strong stocks one could buy to trade in this market right now. Make sure you grab the chance this strongly rallying market offers.
Mar 19, 2019
If you are still waiting for signals, remember, there is no correct timing, only right time to Buy stocks. For select small caps, that time is now.
Mar 13, 2019
Ajit Dayal shows us why from the point of view of the Indian economy, elections don't matter.
Mar 13, 2019
The elements that fueled profit growth for these two companies led to a surge in their stock prices.
More