LTCG Tax Breaks The Spine Of Bulls. Will Bears Have A Last Laugh?
LTCG Tax Breaks The Spine Of Bulls. Will Bears Have A Last Laugh?
Feb 5, 2018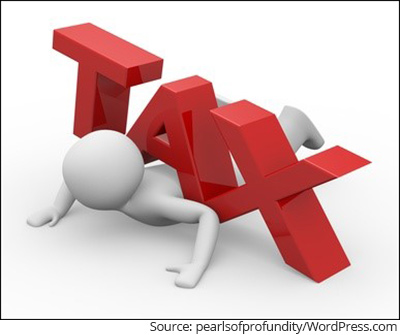 You may have come across people telling you about their losses in equity, but seldom does anyone share their own success stories in the stock market. We often refer to the success stories of legendary investors, don't we?
Corporates invest in equities and make moolah - at least that's what we understand from the findings of the Finance Ministry.
In a cash-strapped economy like India, Rs 3.67 lakh crore is too big an amount for the government to let go off sans tax. For the last 14 years, elected governments have left this tax policy untouched. The present government seems to have made up its mind to break the status quo.
Until now, if you held your equity investments-equity shares or units of equity-oriented mutual funds- for more than 12 months you didn't have to pay even a single paisa of tax on your gains. This was one of the most crucial aspects of equity investing that attracted thousands of investors.
To support budget expenditure, the government finally decided to levy 10% tax on long term capital gains in the Budget 2018-19.
Are investors okay with it?
It seems public sector behemoths-likes of LIC-provided some props to the market on the day of the Budget. Otherwise markets would have nosedived that day. But how long can one or two entities shore up the falling market? One can't swallow a pill and avert market gyrations permanently.Top voices from the mutual fund industry rushed to assure their investors that nothing has changed fundamentally for India and one shouldn't look at LTCG taxation as a deterrent to invest in equity mutual funds.
Quite predictably, markets sold off in the subsequent trading session following the Budget. Are weak hands jumping off board the ship in anticipation of it sinking in the deep sea?
While there's nothing wrong in imposing LTCG tax; the government seems to have not done its homework right before proposing it. And, perhaps that bothers the market.
Let's discuss...
What explanation the government has offered for imposing tax?
Currently, long term capital gains arising from transfer of listed equity shares, units of equity oriented fund and unit of a business trust are exempt from tax. With the reforms introduced by the Government and incentives given so far, the equity market has become buoyant.
This has also created a bias against manufacturing, leading to more business surpluses being invested in financial assets. The return on investment in equity is already quite attractive even without tax exemption. There is therefore a strong case for bringing long term capital gains from listed equities in the tax net.
Here's an admission:
Since the government says, investment in equity shares has created a bias against manufacturing and has led to financialisation of assets; in other words, it admits, companies have disproportionately benefited from incentives offered so far.
Then the question arises...
Why punish individual investors?
In the Budget speech, the Finance Minister also said, the markets have become buoyant.
Again the question is:
Just about 5%-6% Indians invest in equity markets and the recent upsurge in the index has occurred after years of sideways action.
Similarly, the massive increase in the mutual fund investors has happened on a narrow base-so instead of counting in percentage terms that has to be looked at from the wider context.
The official Budget document goes on to say, the return on equity is already attractive without tax incentives, but does that mean investments that generate lower tax-and-inflation-adjusted returns will be offered tax incentives?
In reality, the higher return earned on equity is mainly a function of higher risk undertaken by the investor. And in absence of any adequate and formidable social security scheme, citizens try to maximise their gains on the savings they put aside for important financial goals-children's education, retirement, etc.
Although there doesn't appear to be a problem on collecting LTCG taxes, but why not allow investors to claim the benefit of indexation?
As you're probably aware, indexation allows you to balloon your cost of purchase to iron out the effects of inflation. Unless, the benefit of indexation is allowed your cost would always look lower because of effects of inflation and your profits look higher in the long run.
If you sell any other capital asset such as gold or real estate, you are allowed to claim the benefits of indexation-which are not available for equity investors. The rate of tax, 10%, might look low; but, there's no certainty.
After all, LTCG is one of the easiest ways to collect taxes without paying much of a political cost. The devil is in the details. The Finance Minister said he was proposing, "only a modest change in the present regime." Why one shouldn't assume the subsequent governments will not raise this tax voluntarily?
Moreover, gains made on real estate; if invested in specified assets upto a specified limit, are tax-free. LTCG made on equity investments won't receive this favourable treatment.
Within the category of equity-oriented investments, Unit Linked Insurance Plans (ULIPs) aren't brought under the purview of this. Is it a move to favour state owned Insurance giant?
And there's some ambiguity...
Going by what the finance minister said, gains over Rs 1 lakh will be taxed. But does that mean this exemption is allowed over and above the basic slab of Rs 2.5 lakh? The government needs to clarify this point.
The biggest problem with the decision is this, and surprisingly, nobody's talking about it...
The long term capital gain tax is 10%
And the short term capital gain tax is 15%
The holding period should be 12 months for gains to qualify as LTCG
There's no change in the Securities Transaction Tax (STT) rates
Do you realise what the newly imposed tax has done?
It's unknowingly encouraged people to trade.
Assume, you made some quick gains; you would tend to book them instead of carrying them over.
LTCG tax of 10% without indexation doesn't offer much incentive for not booking the profit and paying 15% tax. After all, a bird in hand is worth more than the one in the bush.
Either the long term capital gain tax should be 5% instead of 10% or the short term capital gains tax should be raised to 20% from the current 15%.
Things you should know:
The government has proposed to grandfather the gains made upto January 31, 2018. For any purchases made in the 6 months preceding January 31, 2018; the higher of actual cost or the fair market value as on January 31, 2018 would be taken.
For example, if you purchased a stock on September 01, 2017 for Rs 100 and it's quoted at Rs 135 on January 31, 2018; your cost will be treated as 135 and not 100. But if it reduced to Rs 80 on January 31, 2018; it will still be treated as Rs 100.
The government has also made dividends declared by the equity-oriented schemes taxable in the hands of investors at 10%. This will create a level playing field for dividend and growth options.
What investors should do?
Investors shouldn't bother about falling markets and keep on investing in equity-oriented mutual funds based on their personalised asset allocation plan. Introducing 10% capital gain tax on long term gains is more of a sentimental blow and the fundamentals of the Indian markets wouldn't change because of this.
Read this carefully in case you are not sure when should you redeem your mutual fund:
When you have met your financial goal
When you need to rebalance your portfolio
When your mutual fund scheme underperforms consistently
When there is a change in the fundamental attributes or investment objective of the scheme
When you find a better alternative
Editor's note:
Are you confused with the present market conditions?
Will the market go up or down from here?
Should you invest at all? If yes, how?
Which mutual fund schemes to invest?
If such questions are lingering in your mind, subscribe to PersonalFN's latest exclusive report: Top 5 Equity Funds To Invest In 2018.
This exclusive report has been created keeping the Investment Scenario IN 2018 in mind.
If you have a question, "Which equity funds to invest in now --under the current market conditions?"
This report is the answer to your question. Subscribe now!
This article first appeared on PersonalFN here.
PersonalFN is a Mumbai based personal finance firm offering Financial Planning and Mutual Fund Research services.
Disclaimer:
The views mentioned above are of the author only. Data and charts, if used, in the article have been sourced from available information and have not been authenticated by any statutory authority. The author and Equitymaster do not claim it to be accurate nor accept any responsibility for the same. The views constitute only the opinions and do not constitute any guidelines or recommendation on any course of action to be followed by the reader. Please read the detailed Terms of Use of the web site.
More Views on News
Jul 18, 2018 | Updated on Jul 18, 2018
Markets all time high analysis : The bse sensex at all time high; ONGC among top gainers. Find the latest update, special reports and news on all time high gainers of BSE Sensex at equitymaster.com.
Jul 18, 2018 | Updated on Jul 18, 2018
The BSE Sensex has hit an all-time high at 36,748 (up 0.5%) with ONGC among the top gainers.
Mar 22, 2018
Certain blue chips hold the potential of delivering returns comparable to small-cap stocks. With these stocks, you can get the best of both worlds.
Jul 18, 2018
PersonalFN explains why a mutual fund portfolio review is necessary, particularly after the regulator's mutual fund categorisation norms.
Jul 18, 2018
...
More Views on News
Most Popular
Jul 12, 2018
Blindly following super investors is a dangerous game to play. Here's how you can avoid such mistakes.
Jul 10, 2018
If you're worried about the markets - you are on the wrong track. This is opportunity - put your wealth-building hat on, instead - Richa shows you how...
Jul 11, 2018
The price signals that MSP sends out, creates its own set of problems.
Jul 6, 2018
ICICI AMC launches an open -ended equity fund following Pharma, Healthcare, Diagnostic and allied theme.
Jul 6, 2018
Buy Companies that can fight all kinds of Pandas and Bears in the long run.
More