DDT Abolished, Should You Opt For Dividend Plans Of Mutual Funds?
DDT Abolished, Should You Opt For Dividend Plans Of Mutual Funds?
Feb 6, 2020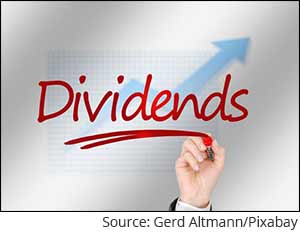 Dividend distribution tax (DDT) has finally been abolished, providing major relief to India Inc. As per the announcement made in the Union Budget for FY 2020-21, DDT that was levied on dividends issued by companies will now be taxable only in the hands of the investor. This will lead to estimated revenue foregone for the government of Rs 25,000 crore.
It was a long pending demand of corporates that DDT must be removed as it leads to higher tax outgo for them. Similarly, it increases tax burden for the investors; especially those who are liable to pay tax less than the rate of DDT if the dividend income is included in their income. Besides, as foreign investors could not claim credit for DDT paid in India in their home jurisdiction, the move is expected to make India an attractive destination for investment.
Further, dividends received by holding companies from its subsidiaries will be eligible for deduction in order to eliminate the cascading effect.
Companies are required to pay DDT at the rate of 15% plus surcharge and cess which takes the total rate to 20.56%. This along with corporate tax rate of 25% takes their total effective tax rate to 45%. The amount thus saved on tax will increase the overall profit available for distribution.
After the removal of DDT for corporates, DDT will now be taxed only in the hand of investors by adding to their total income at the rate applicable as per their income tax slab. This will benefit individual taxpayers -- especially those who are actually liable to pay less tax (due to the tax slab applicable) instead of the current effective DDT rate of 20.56%.
BREAKING: Here's Investment of the Decade
Will this make dividend plans of mutual fund attractive?
Generally, investors looking for regular income opt for dividend option of mutual funds as bank deposits have become less attractive due to the falling interest rates.
In case of debt mutual funds, DDT is applicable at the rate of 25% excluding surcharge and cess and 10% in case of equity-oriented funds without surcharge and cess.
Investors belonging to lower tax rate (10% or lower) can benefit from the dividend option in mutual funds due to the lower effective tax rate. However, investors in highest income bracket such as HNIs will take a huge hit because the effective tax rate could be as high as 35%.
Apart from DDT, investors are liable to pay capital gains tax depending on their holding period. The holding period for equity fund investment to be qualified as long term is one year, whereas it is three years for debt fund investment.
Long term capital gains on equity funds are taxed at the rate of 10% if the gains are in excess of Rs 1 lakh while Short term capital gains are taxed at 15%. For debt funds, LTCG is taxed at the rate of 20% with indexation benefits; STCG is taxable as per the applicable income tax slab applicable to the investor.
[Read: Have You Sold Mutual Fund Units In The Last Financial Year? Here Are the Tax Implications]
In addition, the Financial Bill 2020 has proposed that 10% tax will be deducted at source for dividend paid by mutual funds if the amount exceeds Rs 5,000 in a year.
What should investors do?
Investors will be better off opting for the growth plan of mutual funds instead of the dividend plan. Before if you invest in the dividend option, remember that...
Dividend from mutual fund schemes is not guaranteed. It is only declared when the scheme makes profit and at the discretion of the fund house
Frequent dividend declaration by a mutual fund scheme is in no way an indicator of the scheme's performance
Often the dividend-adjusted return is nowhere close to the returns clocked under the Growth Option
When you opt for the growth option, the profits earned are reinvested and appreciates wealth through the power of compounding.
To generate regular income, instead of going for dividend option where the applicable tax rate is high, you can choose systematic withdrawal plan (SWP). Through a SWP, you can withdraw a fixed sum of money from a mutual fund scheme regularly (monthly, quarterly, half-yearly or annually) and hold the potential to clock returns on the remaining investments over a period of time. It not only provides you with a fixed source of income, but also inculcates a disciplined approach to spending it.
As an investor, always understand the tax implication of different types of assets and schemes before taking any investment decision. If you wish to lower your cost of investment and thereby improve in-hand returns, you may invest in direct plans of mutual funds instead of regular plans.
Editor's note:
If you are looking for high rewards with moderate risk, consider PersonalFN's Premium Report, "The Strategic Funds Portfolio For 2025 (2020 Edition)".
With this, you gain access to a ready-made portfolio of top recommended equity mutual funds for 2025 based on the Core & Satellite approach to investing.

If you haven't subscribed yet, do it now!
Author: Divya Grover
This article first appeared on PersonalFN here.
PersonalFN is a Mumbai based personal finance firm offering Financial Planning and Mutual Fund Research services.
Disclaimer:
The views mentioned above are of the author only. Data and charts, if used, in the article have been sourced from available information and have not been authenticated by any statutory authority. The author and Equitymaster do not claim it to be accurate nor accept any responsibility for the same. The views constitute only the opinions and do not constitute any guidelines or recommendation on any course of action to be followed by the reader. Please read the detailed Terms of Use of the web site.
More Views on News
Apr 20, 2021
Here's the rundown on the company's latest quarterly results.
Apr 21, 2021
PersonalFN explains the outlook for Balanced Advantage Funds and the best Balanced Advantage Funds that can be considered for investment in 2021.
Apr 21, 2021
In this video I'll tell you why trading commodities will make you a better trader.
Apr 21, 2021
The guiding light of Equitymaster for two and half decades.
Apr 20, 2021
PersonalFN analyses the features of TRUSTMF Liquid Fund and explains the potential this fund has to offer to its investors.
More Views on News
Most Popular
Apr 13, 2021
Ajit Dayal on how India's vaccine strategy will impact the markets.
Apr 15, 2021
Narayana Murthy was one of the first unicorn founders to get the backing of this entity...
Apr 16, 2021
There is no stopping this 11-bagger stock from significant upside.
Apr 20, 2021
In this video I tell you the three Nifty ETFs I think are the best.
Apr 13, 2021
In this video, I'll you what I think is the real reason behind yesterday's market crash.
More