Avoid These Mistakes While Planning For Your Blissful Retirement
Avoid These Mistakes While Planning For Your Blissful Retirement
Feb 12, 2019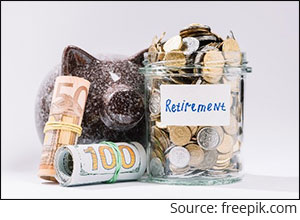 Demographically, India is the second most populous country in the world. Based on the latest UN estimates the current population of India is approximately 1.36 billion as on 1st February 2019. It contributes to nearly one-fifth of the world population.
As per the Population Census 2011, out of India's total population, there are nearly 104 million elderly persons, and this is expected to grow to 173 million by 2026. With the advancements of medical and healthcare facilities. Increasing awareness of benefits of a healthy lifestyle and disposable income has enabled the lifespan of an average Indian individual to increase. Even in the findings of Human Development Index Report, United Nations Development Program (UNDP) India and Sample Registration Survey (SRS), based on life table 2010-14 reported that the Average Life Expectancy of Indians has increased beyond 69 years. In fact, life expectancy has increased by more than 10 years in the past 20 years.
Despite the increasing income, post-retirement sustainability is one of the major concerns which every individual thinks about. Especially when he/she is on the verge of it. This is because typically Indians save conservatively for their retirement in bank FDs. When one retires, these accumulated savings are exhausted before the last breath because of inflation erosion.
But if you plan in advance, you can retire rich and can leave a legacy behind. Yet, I have come across individuals that take retirement lightly and/or make either of these mistakes while planning for their retirement.
1. Lack of Planning:
The years from when you stop working post-retirement till demise are unpredictable. Hence, not planning for one's retirement is the biggest mistake in life. It is imperative to set a plan in place as early as possible to ensure your survival Retirement planning is one of life's events that you must start as early as possible. During your retirement years, income ceases but expenses continue, in fact, they double. . .
With a goal-based financial plan, you will not have to worry about your retirement.
Planning for retirement planning is extremely important because:
To meet day-to-day expenses for your post-retirement life,
To address medical emergencies,
To deal with life's uncertainties,
To counter the negative effects of inflation on your household budgets,
To be financially independent and enjoy financial freedom
Our investments/savings become a steady source of income during our retirement phase. So, if you are going to have a long-retired life, you should live comfortably. And for that, you need to plan prudently during your working years.

2. Insufficient Savings:
Most of the times, I have noticed that saving for retirement is a personal decision. But here's the catch depending on what you choose; to plan for your retirement or allow your future retirement corpus to be consumed today. This decision matters the most.
No matter how mundane it may sound, retirement planning is all about making the right choices today to build a better future. Considering the rising expenses of fuel, food, clothing, and other lifestyle expenses, relying solely on conservative instruments like bank FDs is unwise. Consider alternate investment avenues because:
The returns or interest earned on FD is insignificant to grow wealth; and
The interest earned is taxable as per the tax slab rates
Start by allocating maximum amount to your retirement corpus. If you are young, start by investing through monthly SIP in equity mutual funds or contribute a small portion of your income to government sponsored retirement schemes (EPF and PPF). You may start small and go on building your corpus based on your retirement goals.
3. Relying heavily on government retirement plans:
A common misconception which we tackle on a daily basis as financial planners is an investor's belief that investing in government-sponsored retirement plans (EPF PPF and NPS) will guarantee a peaceful retirement.
Although EPF and PPF are good retirement products, they should not be the only products where you allocate a sizeable portion of your savings. In the early stages of your working life, allocate more towards equity than debt.
You see, equity has the power to not only grow your capital, but also generate sizeable returns. Have a right mix of equity, debt, and gold in your portfolio depending upon your age, the years left to retire, and risk appetite
So, you can allocate a portion to various asset classes for diversification accordingly, so that your risk is balanced.
Table 1: Various assets and their nature
Equity
Debt
Gold
Return
High
[Capital Appreciation & Dividend Income]
Low
[Interest Income]
Medium
[Capital Appreciation]
Risk
High
Moderate to Low
Moderate
Liquidity
High
Medium
Medium
Suitability
For long term Investors having high-risk appetite
For short term Investors having low-risk appetite
For long term Investors having the moderate risk appetite
4. Ignoring health inflation:
When retirement starts, there is a loss of steady income and to manage expenditure is challenging. Plus, in the ageing process, we suffer from many health-related issues that incur additional costs besides our day-to-day necessities. Therefore, we need to build a retirement corpus that will ensure smooth living and to fund our medical treatments.
An underinsured individual may have no alternative but to dip into their retirement savings during medical emergencies. They would end up withdrawing from the corpus they had accumulated for the future, robbing them from what could have been a peaceful and stress-free retirement.
5. Excessive spending:
Experts believe that the withdrawal rate should not exceed more than 4% per year of the retirement corpus. Ensure that the corpus does not deplete as long as you are alive. If you are unable to save now to reach the target, cut down on avoidable expenses. Some of the avoidable expenses are your weekly entertainment, impulsive purchases, dining out, vacations, etc.
Cutting down on such expenses can help you invest more and reach closer to your targeted corpus.
As every penny saved is a penny earned.
6. Not clearing-off debt:
Retiring with a huge debt burden is the biggest nightmare one can think of. Uncontrolled expenditure and the need for instant gratification (i.e. buying impulsively on credit) will prove detrimental to your wealth and health.
Do not give into purchasing by swiping your credit/debit card or take loans in haste to fulfil your other financial goals faster.
Instead, fix an expenditure budget and spend prudently. You will save your hard-earned money which can be further invested to build your retirement corpus.
7. Procrastination:
Edward Young aptly said, "Procrastination is the thief of time." Seldom it is seen that most people have high aspirations of living life king size - buying a dream home, owning the best in class automobile, and leading a luxurious retired life. But they rarely act towards fulfilling those aspirations because they procrastinate and build castles in air instead.
Here are the possible reasons you procrastinate planning for retirement:
Too young to plan for it
Want an easy way to plan for retirement
Need more funds
Pay off debt first
Don't have time to plan
Whatever the case may be, by delaying retirement planning you lose precious time to grow your wealth with the power of compounding.
Only when you reach the foothill of the retirement slope, you realise you should have saved for your retirement earlier and your retirement savings are forever handicapped.
Let's have a look at the table below to understand this better.
Table 2: Effect of delayed investment
| | | | | |
| --- | --- | --- | --- | --- |
| Current age (in years) | 25 | 35 | 45 | 55 |
| Retirement age (in years) | 60 | 60 | 60 | 60 |
| Years left to retire (in years) | 35 | 25 | 15 | 5 |
| Retirement corpus (in Rs) | 50,000,000 | 50,000,000 | 50,000,000 | 50,000,000 |
| Monthly savings required (in Rs) | 9,159 | 29,652 | 106,054 | 622,345 |
(For illustration purpose only and the assumed rate is CAGR of 12 %)
The earlier you start saving for your retirement, the less you have to contribute and the bigger your corpus grows. When you procrastinate, you lose out the advantage of the power of compounding and you pay more.
Thus, start as early and aggressively as possible in the younger phase of your life. The longer you procrastinate, higher the percentage you will have to save with an increased risk to achieve the same financial goal.
Securing a blissful retirement is about, no matter how small, repeatedly invest for it. Start NOW!
To conclude:
Retirement is inevitable. Planning for it today will ensure your wellbeing.
The sooner you let this thought sink in, the better it will be. So, plan for retirement and avoid these mistakes if you want to retire rich peacefully.
PS: If you want your retirement to be blissful, don't miss out on PersonalFN's Retire Rich service. This is a new and exclusive service with the sole intent of securing your retirement.
It is a DIY (Do It Yourself) retirement solution, whereby you can start planning for your retirement and potentially build a substantial corpus that could sustain you in the golden years of your life.

It is not merely a list of funds or a particular investment idea. It is a comprehensive solution to guide you with almost ALL the necessary essentials of retirement planning.
Author: Aditi Murkute
This article first appeared on PersonalFN here.
PersonalFN is a Mumbai based personal finance firm offering Financial Planning and Mutual Fund Research services.
Disclaimer:
The views mentioned above are of the author only. Data and charts, if used, in the article have been sourced from available information and have not been authenticated by any statutory authority. The author and Equitymaster do not claim it to be accurate nor accept any responsibility for the same. The views constitute only the opinions and do not constitute any guidelines or recommendation on any course of action to be followed by the reader. Please read the detailed Terms of Use of the web site.
More Views on News
Mar 22, 2018
Certain blue chips hold the potential of delivering returns comparable to small-cap stocks. With these stocks, you can get the best of both worlds.
Mar 20, 2019
Vivek dwells into a new YouTube phenomenon.
Mar 20, 2019
This month's Smart Money Secrets recommendation is a great example of how an organised player is taking away market share from the unorganised segment.
Mar 20, 2019
A look at what - if anything - has really changed in world of small cap companies to cause them to rally so quickly.
Mar 19, 2019
Personalfn explains about the importance of mutual fund investments for planning for your retirement.
More Views on News
Most Popular
Mar 8, 2019
History suggests the Nifty could make a big move in March. Are you prepared to benefit from this opportunity?
Mar 7, 2019
Did you just miss the smallcap rally? Or is there still time to catch up? Read on for answers and more...
Mar 7, 2019
India's defence sector is suddenly under the spotlight. Can this sector ride along India's long-term growth story?
Mar 13, 2019
Ajit Dayal shows us why from the point of view of the Indian economy, elections don't matter.
Mar 13, 2019
The elements that fueled profit growth for these two companies led to a surge in their stock prices.
More