How to Be Rich - Even Today!
How to Be Rich - Even Today!
Feb 14, 2017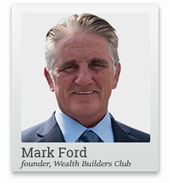 'Contrary to popular modern belief, it is still quite possible for the successful individual to make his million - and more.'
J. Paul Getty wrote these words in 1965 in his book How to Be Rich. I first read it more than 10 years ago and liked it very much. I read it again recently and was equally inspired.
It's a quick and easy read, but it's loaded with practical advice for anyone who wants to build wealth: business owners, professionals - even superstar employees.
Getty was a very rich man. I've heard it said that in today's dollars, his wealth was greater than Bill Gates' and Warren Buffett's combined.
Getty made his fortune by buying oil businesses at bargain prices just after the Great Depression. A small portion of the book is devoted to telling this story. The rest of it presents Getty's thesis: that the best way to become rich is to own or work for a growing business, and that business growth is dependent on following a dozen or so common-sense strategies.
'Although there are no sure-fire formulas for achieving success in business,' Getty says, 'there are some fundamental rules to the game, which, if followed, tip the odds of success very much in the business man's favour.'
As the author of The Reluctant Entrepreneur, I was delighted to note that Getty disputed the notion that entrepreneurs should 'think big and take big chances.' His success, he says, came from 'thinking small' (i.e., paying attention to details) and avoiding risk at every juncture.
How to Be Rich also has a chapter devoted to passive investing. Most people don't realize it, but Getty's record as a buyer of stocks was stellar. What was his strategy? To buy great companies with distinct competitive advantages when their shares are cheap.
Getty wrote How to Be Rich when I was about 15 years old. The world was a very different place then than it is now, so you might wonder: Do those same rules apply today?
If you are at all familiar with my thoughts on wealth building, you know my answer. Let's review just a few of Getty's rules to see if they hold up today:
'The best way to make a fortune is to own your own business.' I made that observation in Automatic Wealth and in a half-dozen books I wrote since, including Ready, Fire, Aim, The Reluctant Entrepreneur, and, most importantly, for members of the Wealth Builders Club.
'The central aim of every business is to produce more and better goods (or more and better services) to more people at a lower cost.' That should be the aim, but too many young entrepreneurs today believe their purpose is to create something that they can sell to a larger company for billions of dollars. Still, this is the best way to build a lasting relationship with customers.
'A sense of thrift is essential for success in business.' I haven't written much on this. Perhaps because I don't have a natural 'sense' for thrift. But I do know that thrift in business is important. If you neglect the cost side of your business, your profits will eventually disappear.
'Legitimate opportunities for expansion should not be overlooked.' Legitimate is the key word. I take it to mean 'realistic' - that expansion and/or acquisition is good for business only if the chances for success are very good. My rule on this: Expand only into areas about which you are already at least 80% knowledgeable.
'The business owner must run his own business. He cannot expect employees to run it for him.' I've made this point many times. When a business gets big, the owner will be tempted to do the 'easy work' of making speeches, attending functions, and writing inspirational memos to employees. But if you spend too much time doing that, you will lose the knowledge and skills you once had to do the 'hard work' - developing marketable products and selling them.
'The business owner must be constantly alert for new ways to improve his products and services and increase his production and sales.' Again, this is something I've covered in many essays and all my books on business building. The strategy I recommend is 'incremental augmentation.' It's the opposite of 'if it ain't broke, don't fix it.' It's based on the belief that if you aren't always improving your product, a competitor will eventually create something better. This was always true, but in today's electronic, information-based economy, it is essential.
'Nothing builds confidence and volume faster than a reputation for standing behind one's product.' Again, this is critically true today. Unless you have a virtual monopoly like the cable companies, you can't get away with treating your customers badly.
So, the answer is yes: The wealth-building ideas in How to Be Rich are as true today as they were in 1965. And they seem to be as true for big companies, as they are for smaller entrepreneurial companies - the ones I write about.
If you read How to Be Rich, you will like it. But you may find yourself wanting more - more specific examples, more instruction, more detailed guidance.
If you want to get serious, I would recommend that you join the other members of my Wealth Builders Club in India... These are the most important secrets I've ever discovered about building wealth. It's a one-stop supersonic plane trip for anyone who wants to fly as quickly as possible to financial security and a comfortable retirement.
Editor's Note: In fact, many members of Equitymaster are Wealth Builders Club members already. But we have asked Anisa Virji, the Managing Editor of the Wealth Builders Club, to request Mark to open membership to this exclusive service just one more time for those Equitymaster members who have not had the chance to try it yet... so cross your fingers and we might all just get lucky.
Mark Ford is a globally renowned author, entrepreneur, millionaire wealth coach. He founded the Wealth Builders Club which has helped hundreds of people around the world achieve a financial success most people only dream of.
Disclaimer:
The views mentioned above are of the author only. Data and charts, if used, in the article have been sourced from available information and have not been authenticated by any statutory authority. The author and Equitymaster do not claim it to be accurate nor accept any responsibility for the same. The views constitute only the opinions and do not constitute any guidelines or recommendation on any course of action to be followed by the reader. Please read the detailed Terms of Use of the web site.
More Views on News
Jul 18, 2018 | Updated on Jul 18, 2018
Markets all time high analysis : The bse sensex at all time high; ONGC among top gainers. Find the latest update, special reports and news on all time high gainers of BSE Sensex at equitymaster.com.
Jul 18, 2018 | Updated on Jul 18, 2018
The BSE Sensex has hit an all-time high at 36,748 (up 0.5%) with ONGC among the top gainers.
Mar 22, 2018
Certain blue chips hold the potential of delivering returns comparable to small-cap stocks. With these stocks, you can get the best of both worlds.
Jul 18, 2018
...
Jul 18, 2018
You are missing out big gains if you don't own these 8 stocks.
More Views on News
Most Popular
Jul 12, 2018
Blindly following super investors is a dangerous game to play. Here's how you can avoid such mistakes.
Jul 10, 2018
If you're worried about the markets - you are on the wrong track. This is opportunity - put your wealth-building hat on, instead - Richa shows you how...
Jul 11, 2018
The price signals that MSP sends out, creates its own set of problems.
Jul 6, 2018
ICICI AMC launches an open -ended equity fund following Pharma, Healthcare, Diagnostic and allied theme.
Jul 6, 2018
Buy Companies that can fight all kinds of Pandas and Bears in the long run.
More