Should You Consider Investing In Fixed Deposits After The Interim Budget 2019?
Should You Consider Investing In Fixed Deposits After The Interim Budget 2019?
Feb 14, 2019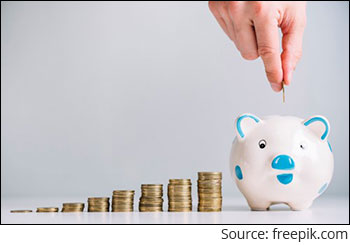 Have bank Fixed Deposits (FDs) become attractive post the Interim Budget 2019?
But our counter question is: why they were unattractive in the first place if you were a conservative investor-someone averse to taking the risk.
Many of you might argue that the bank FDs were generating a poor real rate of returns (adjusted for inflation) and post-tax returns until recently. Well, that's true to an extent. But if you are looking at: earning an assured rate of return unlike market-linked instruments; avail of a higher interest rate than parking money in a savings bank account; would like to draw a regular source of income (vide monthly or quarterly interest payouts); take care of liquidity needs; address short-term financial goals, then there is no reason why you should ignore investing in - bank FDs.
The interest earned on fixed deposit receipts is, of course, subject to Tax Deduction at Source (TDS) if the interest amount is over Rs 10,000 in a financial year if you are a non-senior citizen.
For senior citizens, the government in the union budget 2018, increased the exemption of interest income on deposits with banks (includes fixed deposits) and post offices from Rs 10,000 to Rs 50,000. Thus, TDS will not be deducted for senior citizens, unless it crosses this new limit.
--- Advertisement ---


First-ever 'Power Profits' Summit to Go Live on Feb 26th

The stock market is an unfair world for many investors.

There are those who don't make much or even lose money even after staying invested for years...

And then there are a select few who pocket MASSIVE, fast fortunes in just a few years.

Today I want to invite you to find out how you could be a part of the latter.

With a system that cuts through the "noise" of the stock market and identifies the true worth of a stock...

One that zeros in on stocks that have the highest probability of handing one a shot at double & triple-digit windfalls.

We're sharing everything about one such breakthrough system on our February 26th Summit. It has been in the making for the last 15 years.

This is a free summit (one of its kind) and it will go LIVE at 5pm.

I can almost guarantee you've never seen anything like this...

And unless you're prepared to forfeit your chance at building a fortune in the next 1-2 years, I recommend you sign up for the Power Profits Summit.

**Click here to Register for free!**
------------------------------
The rate of TDS is 10% if PAN is furnished, and if not, then 20%. No surcharge or cess is levied over and above this basic rate.
This year, in the interim budget 2019, the following announcements have made it more encouraging for small, conservative investors to park money in FDs:
- For the benefit of small depositors, the government raised the threshold limit applicable for TDS on interest earned on bank FD/post office FD from Rs 10,000 to Rs 40,000.
- A full tax rebate for individual taxpayers having a taxable annual income of up to Rs 5 lakh. Therefore, if your income is below this limit, you will not have to pay any income-tax. Further, if we account for the deduction limit of Rs 1.50 lakh under Section 80C of the Income Tax Act, 1961; for gross income up to Rs 6.50 lakh you may not be required to pay any income-tax if tax-saving investments are done.
As per the budget estimates, the tax liability of approximately 3 crore individual assesses will fall to zero due to the additional tax rebate proposed in the Interim Budget 2019.
This apart, the government endeavours to make the Income Tax Department more taxpayer friendly. It intends to transform the I-T Department to process all returns within 24 hours and simultaneously issue the refunds.
As a result of aforesaid announcements, FDs will become tax-efficient for small savers. Claiming refunds will also become easy and less time-consuming. The interest income of senior citizens upto Rs 50,000 is already exempt.
Moreover, with the inflation firmly anchored and RBI confident about achieving the medium-term inflation target of 4%, you are likely to earn a better real rate of returns.
Table 1: Interest rates offered by various banks...
Bank
Non-Senior citizens
For senior citizens
1-year
3-year
1-year
3-year
SBI
6.80%
6.80%
7.30%
7.30%
HDFC Bank
7.30%
7.80%
7.40%
7.90%
ICICI Bank
6.90%
7.40%
7.25%
7.75%
Axis bank
7.30%
7.25%
7.95%
7.75%
Saraswat Co-operative Bank
6.50%
7.35%
6.50%
7.60%
Standard Chartered Bank
7.40%
6.50%
7.90%
7.00%
(Source: Websites of banks mentioned in the table above)
[Read: Factors To Look At While Investing In Bank FDs]
Have bank FDs become more attractive than debt funds even to big investors?
After the recent fiascos of IL&FS, DHFL and Essel group, investors in debt funds have become jittery. Until recently, mutual funds and their investors trusted (perhaps blindly) the top-rated debt instruments. It seems the industry didn't learn much from the previous instances of failure, which includes the Amtek Auto default.
[Read: Is Your Investment In Debt Mutual Fund At Risk?]
In the pre-budget times, many investors were hoping that the government would shorten the holding period requirement for non-equity funds from three years to one year so that these qualify as a long-term asset; but this wasn't done.
Debt funds might be still attractive for investors in the higher tax slabs...
For those falling in the 20% tax slab and above, investing in the growth option of debt funds is still a worthy proposition. But choosing your debt mutual fund schemes wisely in accordance with your investment time horizon and risk profile is the key.
Don't forget that investing in debt funds is not risk-free.
Given the hostile credit environment markets are experiencing at the moment, it would be imprudent to ignore the default risk involved in debt funds. The common notion was that only long duration funds are subject to the risk of default. But, the recent episode of IL&FS, when liquid funds fell like credit risk funds, has badly shaken the investors' confidence.
[Read: Why Your Money In Liquid Funds Is At Risk]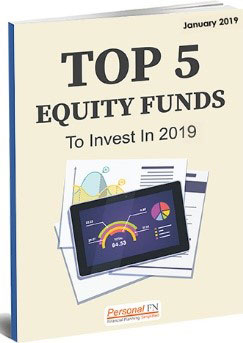 PS: If you are a risk taker and looking at the best equity mutual funds that you could invest in 2019 right away, here is PersonalFN's special premium report: Top 5 Equity Funds to Invest In 2019.
This report tells you about five worthy, high growth potential equity schemes that can be instrumental in building significant wealth over the next 5-7 years.
And only for a limited period you can get this report virtually free, click here to know how.
Author: PersonalFN Content & Research Team
This article first appeared on PersonalFN here.
PersonalFN is a Mumbai based personal finance firm offering Financial Planning and Mutual Fund Research services.
Disclaimer:
The views mentioned above are of the author only. Data and charts, if used, in the article have been sourced from available information and have not been authenticated by any statutory authority. The author and Equitymaster do not claim it to be accurate nor accept any responsibility for the same. The views constitute only the opinions and do not constitute any guidelines or recommendation on any course of action to be followed by the reader. Please read the detailed Terms of Use of the web site.
More Views on News
Mar 22, 2018
Certain blue chips hold the potential of delivering returns comparable to small-cap stocks. With these stocks, you can get the best of both worlds.
Mar 20, 2019
A look at what - if anything - has really changed in world of small cap companies to cause them to rally so quickly.
Mar 19, 2019
Personalfn explains about the importance of mutual fund investments for planning for your retirement.
Mar 19, 2019
India is stuck in a bad geographical space. The reality of dealing with an active Pakistan, supported by China, will ensure that India will always be short of money to spend on guns, food and development.
Mar 19, 2019
The country's largest car maker has cut production by more than a fourth.
More Views on News
Most Popular
Mar 8, 2019
History suggests the Nifty could make a big move in March. Are you prepared to benefit from this opportunity?
Mar 7, 2019
Did you just miss the smallcap rally? Or is there still time to catch up? Read on for answers and more...
Mar 7, 2019
India's defence sector is suddenly under the spotlight. Can this sector ride along India's long-term growth story?
Mar 13, 2019
Ajit Dayal shows us why from the point of view of the Indian economy, elections don't matter.
Mar 13, 2019
The elements that fueled profit growth for these two companies led to a surge in their stock prices.
More